The left-wing slate has won an overwhelming victory in the election for three new places on Labour's ruling body.
Jon Lansman, the founding chair of Momentum, Yasmine Dar, a Manchester councillor, and Rachel Garnham, a national policy forum representative, saw off the challenge of the three centre-left candidates in the race for the national executive committee (NEC).
All three were part of the Centre Left Grassroots Alliance, backed by Momentum and the Campaign for Labour Party Democracy, who could now use their positions to push for full re-selection contests for MPs or changes to the way the party leader is election.
Eddie Izzard came fourth, making him the highest-placed of the three prominent activists who ran as independents.
Today Lansman, a veteran Bennite activist who used to work for Michael Meacher, spoke of his delight at winning a place on the NEC.
"Really honoured to now represent almost 600,000 members on the national executive of Labour – at last the 21st century version of the socialist party I joined 44 years ago," he wrote on Twitter.
Izzard, who campaigned on a platform of increasing diversity in the party, today hinted that he could stand in the next round of internal elections and said he would "continue to do all I can to campaign for an open and welcoming Labour Party".
Stephanie Lloyd, deputy director of Progress, said the the results were "no real surprise".
"We extend our congratulations to those who have been elected. The new establishment has a big responsibility to ensure a broad church Labour Party that can use all the talents of Labour to stop a hard Brexit and win the next election, not focus on internal rules changes.
"My hope is that Jon Lansman will not try to run the Labour Party like he runs Momentum. As a party we need our focus to be on stopping a Tory hard Brexit, not stopping Labour conference discussing Brexit; we need to replace Tory MPs, not deselect our hard working Labour MPs we already have; and, encouraging young members, not closing down the Momentum youth section."
The results were published at 12pm and follow the NEC's decision to increase from six to nine the number of places for constituency Labour Party (CLP) representatives.
The results in full
Yasmine Dar 68,388 – elected.
Jon Lansman 65,163 – elected.
Rachel Garnham 62,982 – elected.
Eddie Izzard 39,508
Johanna Baxter 27,234
Gurinder Singh Josan 25,224
Nick Donovan 11,944
Nicola Morrison 7,551
Sarah Taylor 7,011
More from LabourList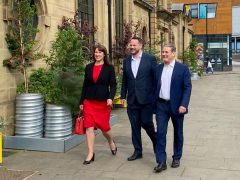 News
Keir Starmer has told LabourList that the candidate selection process in Wakefield was "handled well" following accusations from…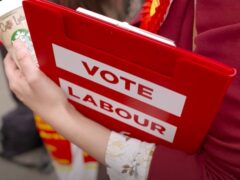 News
National executive committee (NEC) members are set to agree measures to deal with local Labour groups that have…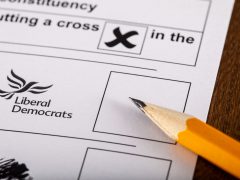 News
Keir Starmer has denied telling Labour frontbenchers not to campaign in the Tiverton and Honiton by-election following claims…