As we have been warning for the last seven years, this Conservative Government has created a recruitment crisis in education. Figures out last Thursday showed that applicants to teacher training courses have dropped by a third. If this crisis isn't solved quickly, and by a Labour government, the effects on our country could be profound.
To put it simply, fewer qualified teachers means a worse education for the many. It means bigger class sizes, less subject specialism, wider behavioural issues and will end with fewer students leaving school with good qualifications.
As a Party that exists to expand equality of opportunity, we can't afford to let this happen. As Angela Rayner has already pledged, a high quality National Education Service is at the forefront of our long term plan to make Britain better. But at the heart of this has to be a clear and radical plan to get our schools the teachers that our children deserve.
Step One: Allow Universities to Lead Teacher Education
Of all the reforms introduced by Michael Gove during his tenure as education secretary, his ideological decision to create a market in teacher training has had the biggest impact on teacher recruitment. This dogmatic change, directed solely at university-led teacher training courses, has led to the government losing control of the process making it almost impossible for them to improve the situation.
Our policy should be to commit to giving university education departments back the responsibility for recruiting and training the number of teachers that would be specified by the state. This would ensure that, as was the case in the 1990s and 2000s, that enough training places would be created to fulfil the demand.
But we must go further and offer teachers a programme of further learning to incentivise them to stay and grow inside the profession. We should demand that universities provide teachers with the resources and opportunities for continuous professional development throughout their career.
Step Two: Recruit for the Long Term
In addition to this shambolic recruitment regime, we have a bursary system that rewards students for completing the training but not joining the profession. Currently, a Maths graduate with a first class degree will have a £7000 pay cut when they start their first job. This is a clear disincentive stopping our top graduates from joining the profession.
Instead, we should look to the example of junior doctors and pay trainees a salary for the duration of their course. This, combined with incentives for shortage subjects and excellent qualifications, will not only mean that we are able to attract the best graduates to the profession but are also able to encourage people to 'teach next' and change careers without having to accept a significant pay cut.
Alongside incentives for joining, Labour should make sure that we keep the best people in teaching. For each year of service to education, we should promise to write off 20% of their entire student loan so that after five years in post, teachers would be debt free. In addition to this, we should reintroduce national pay standards that not only start above the average graduate salary which currently stands at £23,000 but gradually increase over a fifteen year period unlike the seven year period that exists today.
Step Three: Empower the Professionals
Making this unprecedented crisis in recruitment worse is that it's coupled with a genuine crisis of retention. Faced with increasing workload and bigger class sizes whilst in the middle of the seventh year of the public sector pay freeze, it is no surprise that in 2016 50,000 teachers were pushed out of the profession.
If we are to truly build an education service that will increase equality of opportunity, we must give teachers the professional respect that they deserve.
And we should start with Ofsted.
They have helped to create a cult of performance tables which has led to a culture of high pressure where teachers are threatened with pay cuts and head teachers with losing their livelihoods if a set of exam results don't meet expectations. This is not only giving our students a bad deal but is driving teachers away from the profession.
We should rebuild Ofsted to create a proportional and supportive accountability system which allows us to know how schools are performing so that we can provide the help and advice they need to get better. This should be led by serving school leaders which would mean looking beyond headline figures to create a workable timeframe of years not months to allow schools to implement real changes which will make a long term difference in improving equality of opportunity as more expertise is retained.
If we are to make good on our promise to make Britain a fairer and more equal country, we need to create an outstanding education service which will allow children from all backgrounds to progress to universities and professions which reflect their potential and ability rather than their background.
But to do that, we need great teachers so let's make sure that we get them. And keep them.
Tom Clements is a History and Politics teacher.
More from LabourList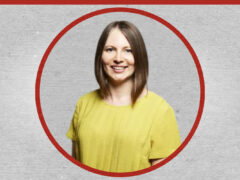 Comment
Labour's national executive committee met for an almost recording-breaking nine hours and 16 minutes on July 20th. We…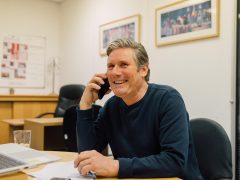 News
The reshuffle of Keir Starmer's top team has made further progress today with the announcement that chief of…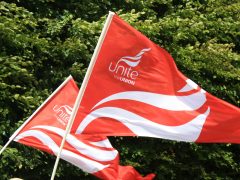 Comment
During the Unite general secretary election, LabourList has published comment pieces by Jack Dromey endorsing Steve Turner and…