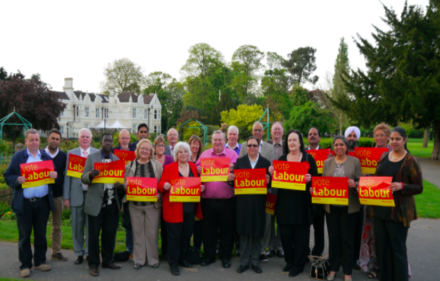 For twenty years, the Conservative Party has been in control of Hillingdon Council – but for the first time since then, there is a real feeling on the ground that Labour could finally take back control.
Hillingdon is made up of two and a half constituencies, with John McDonnell's Hayes and Harlington at the south of the borough, Boris Johnson's Uxbridge and South Ruislip making up much of the marginal middle and half of Nick Hurd's Ruislip, Northwood and Pinner at the north. Anecdotal evidence we heard on general election night is that it was a toss up between whether Labour or Boris would win in Uxbridge, and it was the postal votes that took Boris to victory.
I am the leader of the Labour group in Hillingdon, where we currently have 23 out of 65 councillors. Our feeling on the ground is that this council is really one to watch during the upcoming local elections. For a decade, the Conservatives have prided themselves on not increasing council tax and maintaining the same services. But this isn't what we're hearing on the doorstep, nor what we're seeing in the south of the borough.
Roads covered in potholes, homelessness and anti-social behaviour on the rise, endless numbers of blocks of flats being put up by private developers without extra provision for infrastructure, social care and services stretched so thinly – but maintained enough in name for the Conservatives to argue that there have been no cuts. The Hillingdon Conservatives have a good PR model, but I am not convinced it will be enough for them to hold onto control.
With a popular MP in John McDonnell, and waning support for Boris in Uxbridge where many of the marginal council seats are, many of the wards that we haven't won before are in play. It feels like the Hillingdon Tories have no strategy in place as they simply don't know whether to protect their own marginal seats or try to take some seats from Labour.
They will probably throw as much money as they can towards protecting their control over this borough, but it is Labour that has the energy and people onside. Every weekend, we have dozens of activists out campaigning across the borough, talking to people and spreading our vision of a co-operative council built on mutualism and listening to residents – not simply telling them what they think they want to hear.
Our vision for Hillingdon is one represented and reflected by our candidates. We haven't finished our selection procedures for all wards yet, but so far we have selected at least one young person in four wards, with more expected. Just under half of our candidates are BME, reflecting a diverse borough, and I am proud that we've also selected a young trans woman in a marginal seat, which demonstrates our commitment to increased representation for the LGBT community.
The people of Hillingdon deserve better than a council that cares more about buildings than bobbies, their own expenses over homelessness, and free allotments instead of improving social services for the vulnerable. At the budget meeting that took place last week, the Tory councillors voted to give themselves yet another increase on their allowances. Labour abstained on this motion and will give the increase to local charities, rather than putting it in our own pockets.
Nobody knows for sure what will happen on May 3rd, but Hillingdon Labour are not going down without a fight. We will talk to as many people as we can before that day to tell them why a Labour council built on co-operative values will deliver a fairer and more equal borough – putting all residents first, not just those in the north of the borough.
Peter Curling is a councillor in Hillingdon and leader of the Labour group on Hillingdon Council.
More from LabourList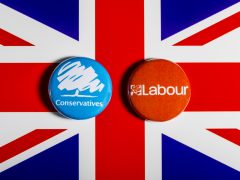 Comment
If you listen to some commentators, you'd think Labour are now destined to be the largest party in…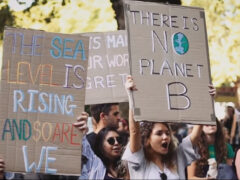 Comment
If the past two years have taught us anything, it is that there is still a lot of…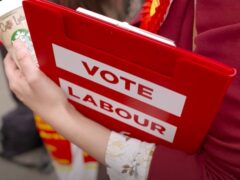 News
Aspiring Labour MPs can now apply for selection in all remaining seats without prospective parliamentary candidates, with the…