What do you think of when you think of a traditional British high street? You might picture the news agents and post office, a local butchers and a well-used café. And you would undoubtedly imagine – in the centre of it all – the local bank branch, bustling with local traders making deposits and elderly neighbours chatting patiently as they wait to collect their pensions.
The local bank branch is in many ways the heart of a community. It can be a lifeline, especially to the elderly and vulnerable for whom the baffling, faceless world of online banking can be a real struggle. And it is disappearing from our high street.
This week I'm leading a debate in the House of Commons on the chronic lack of banking facilities across the UK. The support my motion has received, from all parties, shows that this is a major issue for a great many people. Yet the government seems not to care about the damage being done to local communities by a banking system which is failing to put their needs first.
In my own constituency, we've seen a spate of local bank closures which risk undermining local businesses and leaving elderly and vulnerable residents adrift. In fact, all three of the main towns in Stoke-on-Trent North and Kidsgrove are currently facing the loss of popular local branches. In the case of Burslem, "the mother town of the potteries", the next closure will leave them without a single bank branch in the town.
But this is not just a local problem, it is part of a national trend. In 1988 there were 20,585 branches across the country. By 2012 that figure had dropped to just 8,837. Since then the pattern only seems to have accelerated. In fact in the last 3 years, 1,500 branches have been closed.
The nature of banking is changing and technology has altered the way in which many of us handle our finances. But the truth is there is still huge demand for the services that local branches provide. While 63 per cent of people in the UK reported using online banking in 2017, only 30 per cent of those over the age of 65 have done so. Meanwhile, local businesses who deal with high volumes of cash trade find themselves forced to travel to neighbouring towns just to deposit their takings.
While these closures may be a national problem, do not presume that people are being afflicted equally. In fact, the poorest third of the population have borne the brunt of two thirds of net closes. Far from living up to the mantle of "community banking", our financial institutions are neglecting millions of the people they exist to support.
We all recognise that times have changed, and we must change with them. But we must ensure that we manage that change in a way that ensures our communities are not left behind. The government needs to sit up and take note: our communities deserve better than this.
Ruth Smeeth is MP for Stoke-on-Trent North and Kidsgrove.
More from LabourList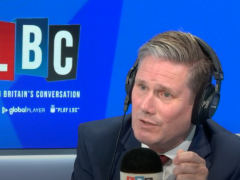 News
Keir Starmer has told an LBC caller who raised concerns over his recent comments on the Black Lives…
Daily email
Momentum is now chaired by a climate activist living in New York and a firefighter working for the…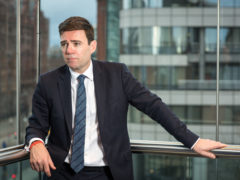 News
Andy Burnham has suggested that the government should consider introducing a universal basic income to "address health and…