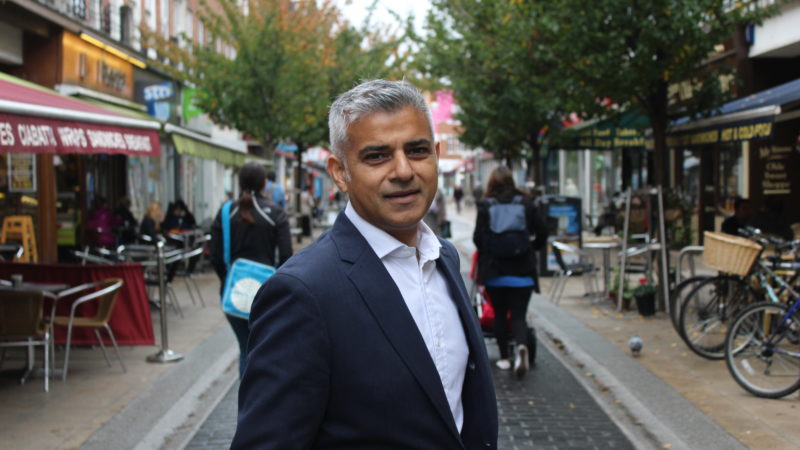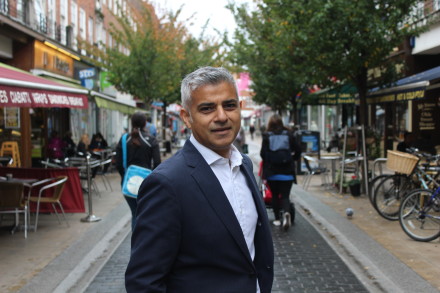 The local elections this May will be a referendum on eight years of a Tory government that has been desperately weak on crime – and even weaker on the causes of crime.
The Tory approach has seen recorded crime, particularly violent crime, rise across England and Wales in recent years. It's become a huge national problem, creating bereaved families, devastating communities and ruining lives.
Keeping Londoners safe is my top priority, and the safety and security of our country should be the top priority of any government. But time and again, the Tories have neglected this responsibility. They have overseen huge real-terms cuts to policing budgets across the country, with £2.3 billion cut between 2010 and 2015. In London alone, £700 million has been cut from the Met's budget.
Despite repeated warnings from police and experts, the Tories are still refusing to give our police forces the resources they need. Theresa May promised that she would protect funding after 2015, but forces up and down the country are facing yet further cuts. In London, the Met still needs to find a further £370m of savings by 2021/22.
Police officers across the country are doing an incredible job in very tough circumstances. But it is becoming increasingly difficult for them to do their job following the huge central government cuts, which has led to national police officer numbers falling to their lowest level since comparable records began.
Since 2010, we have seen the loss of over 21,000 police officers across the country – with more than 17,000 from the front-line. In London, we've lost 2,600 officers and 3,000 PCSOs.
The Tories have been even weaker on the causes of crime – with deep cuts to the very services that provide young people with a path away from crime – like education, youth services, mental health services and probation.
We desperately need the government to offer young people alternative paths away from violence. But in London alone, the cuts to councils have led to more than £22m of cuts to youth services since 2011, 30 youth centres closing, and at least 12,700 places for young people lost.
London's schools face a £99m in real terms cuts in 2018-19, while children's services face a funding gap of at least £2bn by 2020. Mental health services also remain chronically underfunded, leaving many young people with serious traumas and mental health problems untreated and leading to serious behaviour problems in adult life.
It is clear the Tory approach to policing is not working and is making people less safe.
Today, the 2018/19 police grant report will be laid before parliament. It gives Tory MPs the chance to vote against the eighth year of callous cuts to police funding. This would enable some of the damage caused to be reversed. This is an opportunity for MPs to be on the side of police and local communities.
If Tory MPs fail to support our police, then the local elections in London this May are our chance to say enough is enough. It's our chance to pave the way for a Labour government that will put an end to the policing crisis while delivering for the many, not the few.
Labour has pledged to restore community policing by recruiting 10,000 more police officers to work on community beats, the equivalent to at least one more for every neighbourhood in the country, paid for by reversing cuts to capital gains tax.
A Labour government will also support the police in the performance of their duties, provide officers, police community support officers and civilian staff with the equipment and people they need to provide effective policing services whilst working with them to ensure that our communities are safer, for all of us.
It's our job between now and 3rd May to spread the message far and wide that the only way to keep our communities safe – to be tough on both crime and the causes of crime – is to vote Labour.
Sadiq Khan is mayor of London.
More from LabourList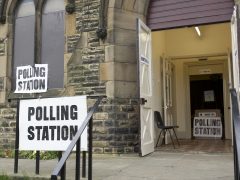 News
UK adults support bold policy ideas going to Labour conference, including a switch to proportional representation for Westminster…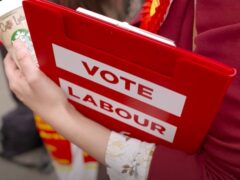 Comment
Labour is set to debate proportional representation (PR) at its annual conference after 153 Constituency Labour Parties (CLPs)…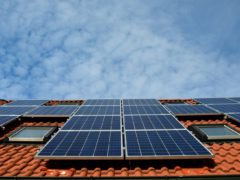 Comment
The climate crisis will rightly dominate many speeches at Labour Party Conference. But can the party find a…