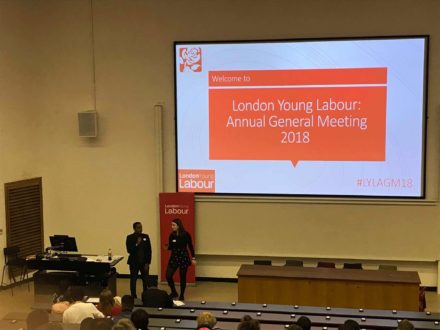 Last weekend I ran London Young Labour's Annual General Meeting as the outgoing Chair. It was a privilege to spend the past year leading the largest Young Labour group in the country and working with so many incredible young socialists. What I didn't expect to receive, as I coordinated the AGM throughout the day, was nearly 1,000 tweets from right-wing commentators, Tory politicians, UKIP MEPs and far-right trolls.
Early in the morning I tweeted about accessibility arrangements that had been made for the day. With over 350 young activists attending the AGM, some as young as fourteen years old, we ensured there was a quiet room – or safe space – where attendees could take a break. Gender neutral toilets (as well as men's and women's toilets) were also available and stickers allowing delegates to indicate which gender pronouns they use. It's vital that Young Labour spaces are welcoming to every member.
The replies came so quickly throughout the day that my phone would crash whenever I tried to open Twitter.
'Seek mental health help.'

'Need to grow a set of balls love.'

'You truly are a piece of s**t.'
This is far from the first time I've faced online abuse. As a young Jewish woman in our youth movement, it is sadly becoming the norm rather than the exception. I now struggle to remember the last day when I didn't receive at least one abusive tweet.
For so many women in the Labour Party, especially BAME women, receiving abuse has become part of existing in online spaces and holding political positions. A report by Amnesty International last year showed that the brilliant Diane Abbott received half of all online abuse directed at MPs. Women's voices are routinely shouted down, belittled and subjected to extreme abuse.
I'm privileged to have a strong support network and comrades who will report the trolls. What concerns me most of all is that this behaviour is preventing incredible women, BAME, disabled and LGBT+ activists from getting involved in politics.
When Ben Bradley MP, the Conservative Vice Chair for Youth, attacks Young Labour, he knows the result will be abuse towards the organisers and leaders of the organisation and that's exactly what he wants. His tweets are an attempt to ignite a war of cultures. But when the man who suggested the sterilisation for those out of work is the one leading the opposition to our cause, we know we're in the right.  
We must always challenge the 'if you can't stand the heat then get out of politics' mentality. Tolerating abuse should not be the price of being politically active. I am utterly committed to making politics accessible and preventing our young members from being bullied. I will never apologise for that.
It is the duty of everyone on the the left to challenge online abuse in all its forms and from all quarters – be it racism, sexism, antisemitism, Islamophobia, classism, homophobia, transphobia, biphobia, ableism or any other form of abuse.
Nothing riles up the right-wing like safe spaces or any space that seeks to empower young women, disabled, LGBT+ and BAME activists. The idea that one small part of the world, once the domain of the powerful, the entitled and the ignorant, might not be theirs enrages them.
It is the greatest irony of all that, when you challenge them on this, they simply can't handle it. They spit abuse, marshall legions of trolls, and block you when you try to argue back.
I think we all know who the real "snowflakes" are.
Miriam Mirwitch is Young Labour Disabled Members' Officer.
More from LabourList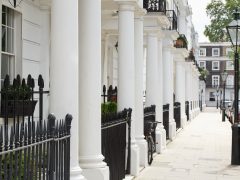 Comment
If you fancy a look at how the other half live, just take a stroll down Phillimore Gardens,…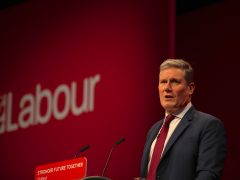 Comment
In 1997, Tony Blair swept to victory on a wave of optimism, declaring: "A new dawn has broken,…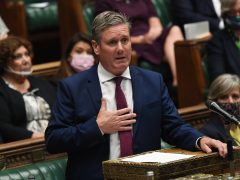 News
Keir Starmer's personal net approval ratings in the 'Red Wall' have fallen to its lowest level since September,…