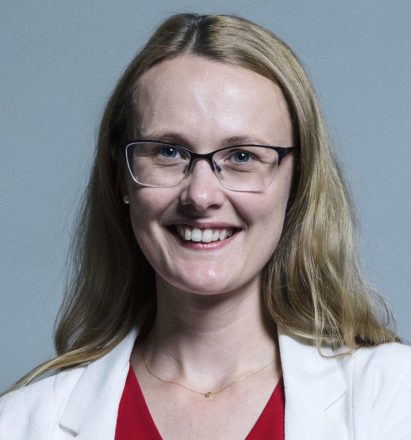 Part of a LabourList series on International Women's Day 2018.
This year's international women's day feels even more significant, coming 100 years after our country took the first step towards granting all women the right to vote. As we rightly celebrate the women who brought about this milestone, we should challenge ourselves to build on their democratic achievements and resist the efforts of those who would turn the clock back.
The right to vote is a powerful tool, one that is seldom given freely. The reason I, and women across the UK, can play a full democratic role in society today is because of the campaigning efforts of ordinary women across the UK in the late 19th and early 20th century.
The sacrifices these women made were considerable. Lancaster resident Selina Martin was arrested for throwing a bottle of ginger beer at the Prime Minister's empty car and suffered considerable physical abuse during her time in custody, such as being force-fed through a tube and being restrained in a straight-jacket. Emily Wilding Davison, of course, made the ultimate sacrifice.
We stand on their shoulders and must not be content to rest on their laurels. We should instead use them as a source of inspiration, build upon their legacy and make our democracy even more inclusive.
Like the suffragettes and the chartists before them, young people know that the right to vote is something to be hard won. Rather than passively waiting for politicians to act, they are campaigning and making sure their voice is heard. For example, last year 950,000 young people participated in the Youth Parliament's "Make Your Mark" ballot and votes at 16 was chosen as one of their priority campaigns. In our own party, young members have made the case and won the argument for votes at 16, with it being included in our last three general election manifestos. Young members in nearly every other mainstream political party other than the Tories have had similar successes.
Increasingly the arguments being used to oppose this change – for example that young people are too immature to vote or don't have the necessary expertise – are the same stale arguments used against women having the right to vote over a hundred years ago. Opponents of votes at 16 refuse to see that the world has changed and that in many ways 16- and 17-year-olds are the new citizen generation.
Today's young people are increasingly participating in their communities through schemes such as the National Citizen Service. They are also taking on greater responsibilities at home with the number of 16- and 17-year-olds receiving carers allowance jumping by over 50 per cent in the last four years. The time for votes at 16 has come.
Sadly rather than extending the franchise, the Tories are currently looking to restrict it by introducing voter-ID at polling stations. These plans, which will be piloted in local elections this year, create unnecessary barriers to voting off the back of very little evidence. The impact this change will have on women is particularly troubling.
Woking, one of the local authority taking part in the pilots, have identified that DVLA data demonstrates that women are less likely to hold a driving license than men. They also highlight that some women in specific minority communities may not have the necessary documentation to obtain an elector card. This is a timely, if worrying, reminder that unless we are vigilant, the clock can be turned back when it comes to female suffrage.
The history of women's suffrage tells us that when an idea is right it cannot be ignored forever. Our party has a proud history when it comes to building a democracy that works for the many and not the few.
As shadow minister for voter engagement and youth affairs I am pleased to be leading our efforts to build on this legacy, ensuring that our democracy remains accessible for all and is extended even further. I believe extending the franchise to empower 1.5 million 16- and 17-year-olds, including a new generation of women, is a radical move in keeping with the traditions of the suffragettes.
Cat Smith is shadow minister for voter engagement and youth affairs and MP for Lancaster and Fleetwood.
Value our free and unique service?
LabourList has more readers than ever before - but we need your support. Our dedicated coverage of Labour's policies and personalities, internal debates, selections and elections relies on donations from our readers.
If you can support LabourList's unique and free service then please click here.