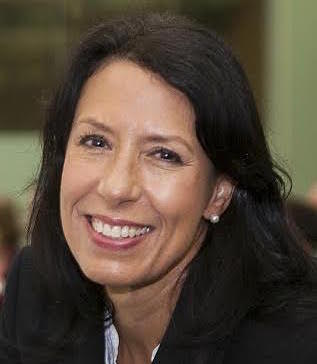 Part of a LabourList series on International Women's Day 2018.
On International Women's Day, it is right that we celebrate the contribution of women in our society, and step up our fight for equality. But while we will hear warm words from the Prime Minister, the reality is that under her government women are being hit hard by austerity, from cuts to public services and social security support to changes to the state pension age.
I worked on health inequalities for over 20 years before I became an MP seven years ago. Under Labour, the gap in life expectancy between the rich and poor was reducing; I'm sure it will come as no surprise that a couple of days ago the ONS published data showing that under Tory austerity this gap is widening. For women, the gap is the largest since the 1920s.
Inequalities are not inevitable – they are socially reproduced. They can be changed, and that should give us all hope. But it needs political will to tackle them, not the soundbites of this government. To tackle the growing inequalities in income and wealth, we need a social security system that is there for us all in our time of need, just like the NHS is there to care for us if we become ill.  
Since 2010 the Tories have inflicted a planned programme of spending cuts and our social security system has borne the brunt, with the IFS stating that by 2021–22 spending on social security support will have fallen to its lowest level as a share of national income in over two decades
When austerity was first being implemented, the then home secretary Theresa May warned in a letter that "there are real risks that women, ethnic minorities, disabled people and older people will be disproportionately affected".
On this, she was right. House of Commons Library analysis revealed that a staggering 86 per cent of the burden of austerity since 2010 – largely changes to taxes and social security – has fallen on women. Yet it is under Theresa May as Prime Minister that we are seeing the very worst effects.
According to the latest Sunday Times Rich List, the richest 1,000 people in our society saw their wealth increase by 14 per cent in the last year alone. At the same time, the Equalities and Human Rights Commission has revealed that the poorest tenth of households will on average lose about 10 per cent of their income by 2022.
Women lose more than men at every income level. Lone parents – the vast majority of whom are women – are particularly badly hit, losing about 15 per cent of their net income on average, equivalent to almost £1 in every £6.
We must address the adequacy of the system, for our children, working age people and our pensioners. Travelling across the country as part of my state pensions tour,  I have heard of women born in the 1950s and affected by the acceleration in the equalisation of the pension age who are sofa surfing because they can't do the work they've done in the past, in their 60s. We must do better for them.   
We would immediately offer women affected by government changes to the state pension age the cost-neutral option to draw their state pension at age 64, allowing women who choose it to retire up to two years earlier. We would also extend Pension Credit to women who were due to retire before the increase in the pension age, which would benefit hundreds of thousands of women. These measures are just a start and don't preclude further transitional protections or even compensation for women affected.
Again, as with other government cuts, women, particularly those in low paid work, will lose the most from cuts and changes to Universal Credit, according to analysis by the Women's Budget Group. The cut to the work allowance, the two-child limit, the freeze in payment levels, removal of the family element and the change in the taper rate mean that by April 2021 employed people who live in households claiming universal credit will be £1,200 a year worse off than they would have been under the original system, with women losing more than men.
We will completely reform the failing Universal Credit programme. We support the principles of reducing child poverty, simplifying the social security system and always making work pay, but everything else needs a radical overhaul. And we don't just want a radical overhaul of Universal Credit, but the whole system. Our manifesto set out the basis for this transformation, changing the culture of the social security system, from one that demonises people not in work, those in low pay and those with children, to one that is supportive and enabling. A system that is designed to empower women.
We are building on this starting point, working with people and organisations with real experience of the system to develop an alternative that works for the many and not the few. One that gives hope to all.
Debbie Abrahams is shadow secretary of state for work and pensions and MP for Oldham East and Saddleworth.
More from LabourList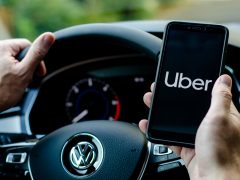 News
Andy McDonald has called on the government to legislate after a Supreme Court ruling found against the "bogus…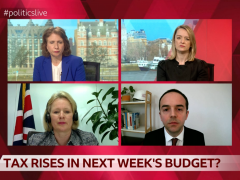 Video
Shadow Treasury minister James Murray has suggested that the Labour Party would not support any tax increases in…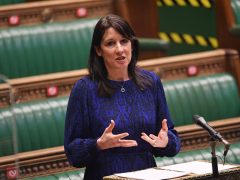 News
Rachel Reeves has criticised ministers over what she described as an "unedifying gold-rush of chums and of Chancellors"…