Low paid workers, pushed to the brink. Specialist services, cut back or closed. Bed numbers are down. Surgeries are cancelled, and patients left in limbo – or for dead. There is no sign of change from the Tories. Jeremy Hunt wears his NHS lapel pin almost as if to mock the nurses, doctors and patients being failed by his policies.
Whole departments are being sold off, piece by piece, to private providers. As Corbyn has said before, we must oppose any move to create "an NHS where they feel for your purse before they feel for your pulse". The prospect of a US-style healthcare system run in the interests of businesses is very real.
This government's ideological drive to privatise our health service puts the very basis on which it was formed under threat. As someone currently in and out of hospital every week, I can truly appreciate our free and public health service, but also feel the incredible strain it is under. Despite the fantastic work of our doctors, nurses and other healthcare workers, the conditions they are working in – and the budgets they are working with – are simply not up to scratch.
The student NHS bursary is gone: despite committing 2,300 hours on placement, student nurses, midwives and other trainees are shouldering a huge debt to work for free. Is it any wonder the number of applications has fallen so sharply? Despite the Prime Minister's pledge to prioritise the issue at the start of her term, mental health budgets have been slashed.
People are literally dying as a result of this government's neglect of our NHS, and every day it becomes more and more essential that we take action at every opportunity to show our support for a public health system, and an end to its stealth privatisation.
It is easy to take the NHS for granted – it can feel as though it has always been here. That's why we must remind ourselves that the NHS is a triumph of modern history, and it is only through our collective strength that it will survive.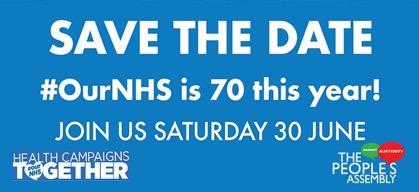 This June marks the 70th anniversary of the formation of the NHS. A platinum anniversary! The People's Assembly Against Austerity has announced that we will be mobilising a march for our NHS on June 30th.
The People's Assembly has mobilised some of the biggest demonstrations this country has seen, including last year's march for the NHS – the largest in its history. The PAAA's actions have acted as a springboard and rallying point for local protests and national strikes, too. Local groups have played a key role in mobilising at a grassroots level, such as during the junior doctors' strike. When Bristol's NHS Children's Services were at risk of being sold to Richard Branson's Virgin, local activists and trade unions came together to oppose the move. More recently, the campaign against the closure of Huddersfield Royal Infirmary saw similarly inspiring local resistance.
National mobilisations provide an opportunity for local struggles to link up and show this government that, while their cuts may be designed to carve up our health service, they will not divide our movement. This time, on June 30th, we hope to bring together thousands of NHS workers, patients, activists, trade unionists and their families to show the mass support for a free and public NHS, and our opposition to the crisis in care and cuts to services currently facing this country.
The People's Assembly is working jointly with Health Campaigns Together, a coalition of grassroots organisations working to defend our NHS. It includes Keep Our NHS Public, the Socialist Health Association, Momentum NHS, Unite, GMB and Unison.
We will be assembling in Whitehall and marching to a site where we will hear from speeches and bands. This is a chance to actually celebrate our NHS, its fantastic achievements and the staff who work within it, as well as protest the devastation it is now facing under this Conservative government. We will show our support for a free, universal and publicly owned National Health Service.
See you there, for #OurNHS.
Shelly Asquith is a Labour member in Cities of London and Westminster and a member of the People's Assembly Against Austerity national committee.
The People's Assembly Against Austerity will also be mobilising for the TUC national demonstration on the 12th May, and is hosting its national conference in London on 2nd June.
This piece was commissioned by guest editor Diane Abbott.
More from LabourList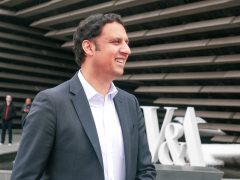 News
Anas Sarwar will today launch Scottish Labour's manifesto, ahead of the Holyrood elections on May 6th, with the…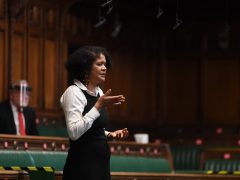 News
Labour has warned that a new taxpayer-funded research and invention agency risks becoming a front for "sleaze in…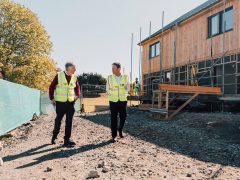 News
Keir Starmer has declared that he and Mark Drakeford are "committed to creating jobs and bringing new investment…