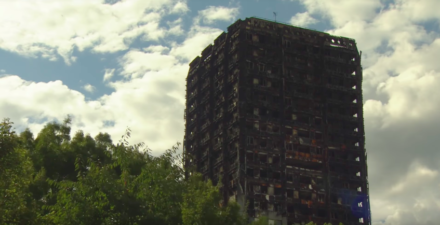 As the months roll by and the first year anniversary looms, many people affected by the Grenfell Tower fire are deteriorating, physically and emotionally.
Pledges, commitments, promises and guarantees from Theresa May's government lie shattered, along with many parents' hopes for their children's futures, as they struggle with school or university studies from temporary accommodation.
They were very publicly promised new homes in three weeks, three months, six months – now a year. They were promised full amnesty for any undocumented people, or those whose visas had expired. They were promised 'no stone unturned' in the public inquiry. Nine months on, dozens are still in hotels, and some of those given 'core participant' status for the inquiry have been sent back to their home countries or are under threat of deportation.
RBKC Labour councillors – who steadfastly opposed the council's 'if you can make a saving, you must' attitude to budget priorities while they shovelled cash into reserves – have been refused CP status three times, and myself as an MP once. We will instead be grouped with the decision-making Conservative councillors in some kind of 'joint enterprise' approach, which we now have to fight.
After two rounds of refusal by the Prime Minister, the Stormzy-powered 150,000-signature petition to demand an additional panel of advisors with diverse experience and expertise is awaiting response.
Some days it feels like this onslaught of incompetence, disdain and misrepresentation is deliberate and orchestrated. Some days we know it is. They're trying to grind us down.
The reason for this is simple. On 9th June, when I won Kensington for Labour, the world shifted a little. Four days later, the atrocity of the Grenfell fire changed everything forever, ourselves included. Explicit warnings from residents had been ignored. The building had been compromised by alterations. Then someone specified flammable cladding.
The game is up. Not only for the Conservative-run council in RBKC, and not only for the government that, bizarrely, still supports the local authority. But I believe the neoliberalism so many have suffered under began its terminal decline on 14th June.
The council has learnt few lessons. They have allegedly doubled the media communications team while the housing team is struggling with the daily chaos of re-housing survivors and bereaved families, their verification system so incompetent that a few fraudsters have apparently be housed ahead of genuinely displaced and desperate households.
The government continues to refuse, supposedly under pressure from industry lobbyists, to implement improved fire safety regulations despite the Lakanal House and Hackitt report recommendations. Meanwhile, people living in high rise buildings with similar cladding to that at Grenfell Tower are scared to sleep despite the presence of fire marshals.
The European Human Rights Commission is undertaking its own investigations into the causes of the fire, and finding very serious shortfalls in current as well as past practice. Just last week, a United Nations rapporteur met residents and community figures and publicly stated that human rights may have been breached before the fire due to the years of disrepair.
I see no light at the end of the tunnel. Not yet. Senior officers and Conservative councillors in RBKC continue to treat social tenants as 'the other'. The language they use speaks of charity, not affording rights nor compensation. The right-wing press, tired of lionising the generosity and humanity of the community, picks on individual cases of supposed avarice or alleged fraud, and in the process devastate the individuals concerned with unproven insinuations and slurs.
It is blatant and shameful. The atrocity of the Grenfell Tower fire and the chaos of its aftermath have politicised and galvanised people of all ages and backgrounds across the country. Those currently in charge will live to regret the outcome of their incompetence and inhumanity. 
Emma Dent Coad is MP for Kensington.
This piece was commissioned by guest editor Diane Abbott.
More from LabourList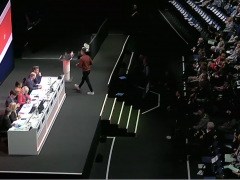 News
Labour conference has passed motions expressing support for an increase in funding for defence manufacturing to ensure that…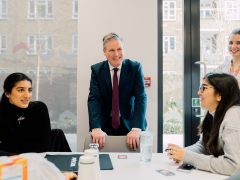 Comment
What a difference year makes. After delivering an optimistic vision for green, technology led growth in Brighton last…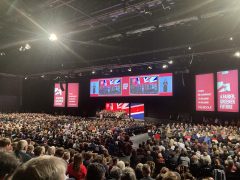 Comment
The mood in the conference hall this afternoon was markedly different to 2021, when Keir Starmer was heckled…