In 1983, Black Labour Party members frustrated by the party's reliance on Black votes but inability to address racism or promote ethnic minority candidates formed "Black Sections". These members mounted a vociferous campaign for representation and Black self-organisation in local and national structures. In the face of growing hostility from the leadership, Black Sections managed to attract and grow support at party conferences, consolidating this by drawing up a radical manifesto that attracted condemnation and threats of expulsion from the NEC.
Representation in instances littered across our history can be seen to exist antagonistically to the interests of power, and is therefore inherently political. As the waters of time shift to encompass new norms, so too must our conceptualisations of what constitutes true representation. The triumph of the 1987 election, when the first four Black MPs were elected to the House of Commons, can be seen in the organising that precipitated this historic feat. This drastic re-balance of power was forced by the agency of ordinary Black members in an atmosphere of fraught racial tensions and accusations of a "takeover".
We have come some way since then; it is no longer culturally acceptable for institutions to exist without at least one ethnic minority somewhere in its structures. When the British Vogue editorial team tweeted a picture of its all-white staff, the knee-jerk horror and outrage on social media embodies this explicit expectation of – if nothing else – a token. In some ways, it's easy to see how representation, the previous end-point to organisational militancy, has come to be simply the short cut to progress. The more seats we sit on, pictures we feature in, houses we own – surely the closer we are to equality?
The inherent issue with this proposition is the choice of metric, as individual success continues to be mitigated by institutions that maintain control of power. As figures show, ethnic minority groups are disproportionately affected by austerity measures, drastically decreasing access to education, housing and employment opportunities. Yet, as the release of Black Panther brilliantly captures, we've never made greater strides towards representation in public spaces and discourse. This is not to say that these strides are not important, but detached from concrete change they expose a great gulf with the masses that remain disenfranchised.
If success does nothing to lift those behind you, then you are not truly free.
Representation in this sense has morphed into the signifier of success, a reality that has been co-opted by structures of oppression. As more Black boys are fed into the school to prison pipeline, we cheer 5.1 per cent of BME judges serving the British justice system. This is symptomatic of a deeper ideological shift towards individualism and the erasure of histories that serve as a reminder of collective powerful self-organising. We have entered a paradox in which political anti-racist mobilising can and is defined by white people as they hand out the seats we take great pride in sitting on.
Black Labour Party members in 1987 are therefore an example of how representation can work to serve the interests of those alienated from power. Structural change is not possible without disruption, and this can only come from ordinary people. Existing in predominantly white institutions is a necessary struggle for many ethnic minorities in Britain – it just can't end there. To exist is not to thrive, and to thrive requires collective organising for change.
Huda Elmi is a member of BAME Labour and Momentum's national coordinating group.
This piece was commissioned by guest editor Diane Abbott.
More from LabourList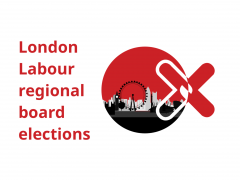 News
Both Momentum and Labour to Win have revealed their endorsements for candidates standing in the London regional board…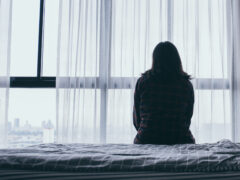 Comment
Today sees the publication of the government's long-awaited end-to-end rape review. Rape victims have been failed for years.…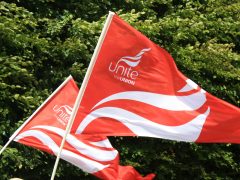 News
Howard Beckett has pulled out of the Unite the Union general secretary race and endorsed Steve Turner, leaving…