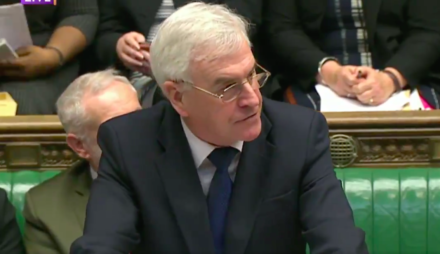 The Chancellor displayed the most astounding complacency yesterday. Eight years of austerity spending cuts mean that our public services face a crisis on a scale that has not been seen before in this country, from children's services to social care.
Yet austerity spending cuts were always a choice, not an economic necessity. It was a Tory choice to slash funding for public services whilst making huge tax giveaways to the super-rich and the giant corporations. Even now, the biggest corporations are set to receive £70bn in tax giveaways over the next five years.
It's worth remembering that the Tories promised to eliminate the deficit completely by 2015, then 2016, then 2020. Yet the Tories have increased the national debt by over £700bn, even as they missed every target they set themselves.
The reality is that the Chancellor and his predecessor have not tackled the deficit. They have simply shifted it onto our public services. NHS Trusts will end this financial year £1bn in deficit. Schools are facing their first real-terms per pupil funding cuts since the 1990s.
Crime is rising – yet Tory Chancellors cut the number of police officers by 21,500 and the number of fire fighters by more than 8,500. Our prisons and probation service are in dangerous crisis.
Councils are running out of reserves – as the National Audit Office has confirmed. Essentials like children's services are being run into the ground. There has been a 40 per cent cut in early intervention to support families, and the reality of what this means for some of our most vulnerable children is stark, with the highest number of children taken into care since the 1980s. Children's charities are saying that, without further funding, this crisis could turn into a catastrophe.
Underfunding means that one million vulnerable older people have no access to the social care they need. And last year 400 women seeking refuge were turned away because there were no places available for them.
It's not just Labour councillors raising the alarm. The leader of Surrey Council, in the Chancellor's own constituency, said "we are facing the most difficult financial crisis in our history. The government cannot stand idly by while Rome burns".
So it beggars belief that for weeks the spring statement was being briefed as the light at the end of a long, dark tunnel. Philip Hammond described himself as "positively Tiggerish" in his speech. But even Tigger would have lost his bounce looking at the official figures on growth and wages.
Last year growth in our economy was the slowest in the G7, and the slowest since 2012. Real wages are lower now than they were in 2010, and the OBR has today said that "earnings growth over the next five years is expected to remain subdued". Over 3 million people are in insecure work. We have fallen, under Phillip Hammond's watch as Chancellor, from the fastest growing economy in the G7 group of major developed economies, to the slowest.
The main reason is simple: productivity – the motor of growth – has stagnated because investment – the driver of productivity – has not been delivered. Investment by this government, in real terms, is nearly £18bn below its 2010 level. It was these Tory government that cut research funding by £1bn in real terms. And business investment stagnated in the last quarter of 2017. Productivity forecasts were again revised down – for this year and the rest of the parliament.
By failing to invest, we are turning away from the new technologies and new ideas that can secure rising living standards in the future. Right now, we need urgent action on public services, and to begin reversing the economic failures of the last eight years. We got, instead, absolute complacency from a government increasingly out of touch with the reality of daily life for millions of people.
John McDonnell is shadow chancellor and MP for Hayes and Harlington.
This piece was commissioned by guest editor Diane Abbott.
More from LabourList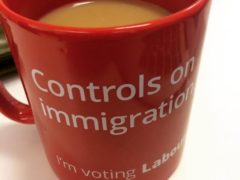 Comment
All the noise coming from Labour around immigration over the last few weeks has revealed an essential truth…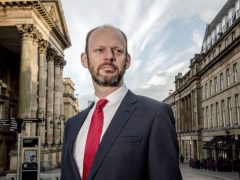 Comment
Jamie Driscoll has said he has received "literally thousands of messages of support" following the decision to exclude…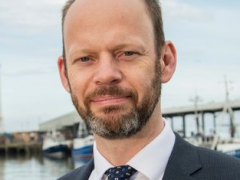 Daily email
Parliament returns from Whitsun recess today and the House of Lords will be discussing the government's illegal migration…