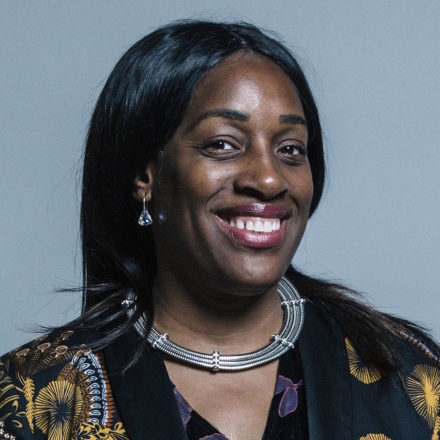 Part of a LabourList series on International Women's Day 2018.
Over a hundred years ago, the international labour movement first launched International Women's Day.
We have come a long way since then. But gender inequality continues to affect each and every aspect of women's lives, everywhere.
In some countries, discrimination even begins before birth, with sex-selective abortions.
As a girl, education is then harder to access than for boys. Child marriage numbers may be gradually declining, but in 2015 one in four women were still married before the age of 18. 200 million girls and women alive today have undergone female genital mutilation. 3 million girls are at risk every year.
Later, in the job market, women experience deep-rooted inequality in accessing decent jobs. I am proud to say that today my colleague Dawn Butler, shadow minister for women and equalities, is announcing plans for further action to tackle the gender pay gap here in the UK. Under Labour plans, to be put out for public consultation, we would require all private and public companies of over 250 employers to obtain government certification of their gender equality practices or face further auditing and fines.
But globally, the gender pay gap is a jaw-dropping 32 per cent on average, according to the Global Gender Gap Index. Unpaid work is distributed unfairly and goes unrecognised. Women's prospects of a fair chance are held back too by the impacts of widespread violence on our health, well-being and career development: it is estimated that 35 per cent of women worldwide have experienced physical or sexual violence at some point. In some regions, women who have been abused are 1.5 times more likely to acquire HIV.
Little wonder then that by the time they are adults aged 25-34, for every 100 men, there are 122 women living in extreme poverty – or that just 23.7 per cent of parliamentarians worldwide are women.
So what role can international development play in achieving gender justice? Let me be clear: I am very proud of the role that the department for international development (DFID) already plays in supporting women and girls worldwide. Since Labour established in 1997 an independent department – guided not by self-interest but the moral purpose of poverty reduction – lives have been saved, girls put in school, and economic opportunities opened up for women.
And as I said in the House of Commons a fortnight ago, in spite of the appalling incidences of sexual exploitation in the aid sector, we must not lose sight of the fact that in Syria alone in the first half of 2017, UK aid supported 4,687 survivors of sexual violence. In the Democratic Republic of Congo last year, the UK government got help to 1,979 survivors of sexual violence within the first 72 hours. It is a record we should be proud of, and I welcome that DFID is also using International Women's Day to set out a new strategic vision for gender equality.  
But we have to go much further, much faster. Currently, under 1 per cent of UK aid spending is earmarked for tackling inequality. It is not enough just to address issues like child marriage or FGM in isolation, or empower individual women leaders. Nor will 'trickle down' economics help women collectively – an exploitative economy will only lock us into cycles of disempowerment, and entrench inequality. And when Donald Trump cuts funding for millions of women to make decisions over their bodies and access sexual and reproductive health rights, the government must call him out on it.
The singular mission of the next Labour-led department for international development will be to build a world that is for the many, not the few. That will mean hardwiring the fight against gender inequality into everything we do. We will boost financial support for women's rights groups in low income countries to challenge gender norms, and we will provide governments with technical assistance to ensure policies, laws, and budgets work for women. At the end of this month, I will publish a policy paper setting out Labour's plans for government. 
This International Women's Day, we must make sure that our aid budget is used not just to address the symptoms of gender inequality, but also its root causes. It is time for a government that unashamedly takes on vested interests and yes, patriarchy itself. It is time for a truly feminist approach to international development that transforms societies. As the ONE Campaign put it, "poverty is sexist, and sexism is global – the fight against it should be too".
Kate Osamor is shadow secretary for international development and MP for Edmonton.
More from LabourList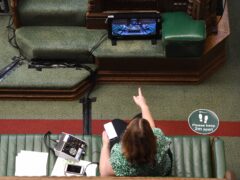 News
The government has been branded as "hopeless" by a Labour frontbencher after the Speaker declared that getting rid…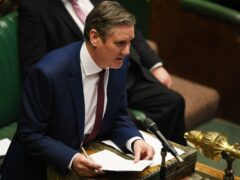 Comment
Labour members and voters vary in their views on how – and to what extent – capitalism should…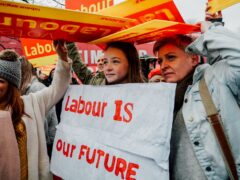 Comment
I never think it is beneficial when people who are clearly identified with different factions within the Labour…