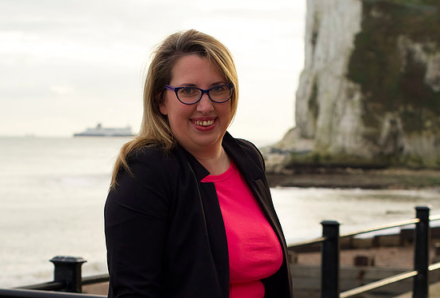 Parliamentary staffer Charlotte Cornell has been selected by local Labour members to fight key marginal seat Dover at the next election.
The former teacher, now chief of staff for Canterbury MP Rosie Duffield, was backed by John Healey, Unison and CWU.
Speaking after the selection result was announced, she said: "My job is to earn the respect and trust of local people and explain how the realistic and positive policies of Jeremy Corbyn and the excellent Labour manifesto will bring hope and ambition back to local people.
"I will also be shouting the Labour message that a hard Brexit will bring Operation Stack chaos to Dover. We must fight hard to avoid damaging the fragile economy of East Kent."
I'm thrilled to have been selected as @UKLabour parliamentary candidate for Dover & Deal. I'll work hard to reduce poverty, stop cuts to school funding, save our local NHS, fight against insecure job contracts & bad tenancies & to bring real, positive change here for the many. pic.twitter.com/mdlQQKV1NY

— Charlotte Cornell (@Lottiey) March 23, 2018
Cornell beat Michelle Dorrell, who was backed by Unite and Momentum in the selection contest.
Dorrell appeared on BBC's Question Time in 2015, when she admitted to having voted Tory but heckled Amber Rudd to tell the home secretary about the effect austerity was having on her family. She is now chair of Momentum South East Kent.
The other candidates on the all-women shortlist were Stacey Blair, Labour's Dover candidate in June 2017, and Frances Rehal, who stood in North Thanet last year.
Cornell will challenge incumbent Tory MP Charlie Elphicke. He now has a majority of 6,437, which has been increasing at every election since 2010.
But Elphicke now sits an Independent after being suspended from the Tories over "serious allegations" – such complications might tip the balance in Labour's favour in this swing seat.
Cornell has written for LabourList before on proportional representation, the housing crisis and allowing MPs to change their minds.
More from LabourList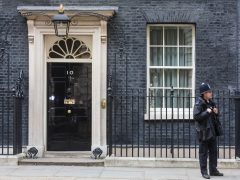 Comment
Low-paid cleaners in East London came together in 2001 with their churches, mosques and community institutions and began…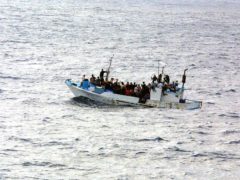 News
Civil service union leader Mark Serwotka has said union members are "sick of clearing up the mess" caused…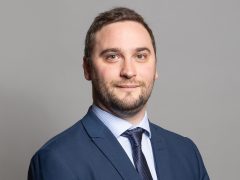 News
Former Conservative MP Christian Wakeford, who defected from the Tory Party earlier this year, has joined Labour's frontbench…