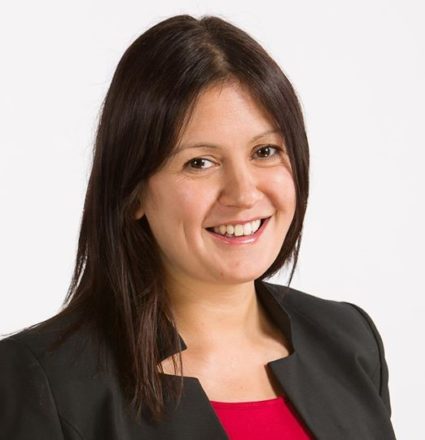 Twenty months on from the Brexit vote and progress is achingly slow. The legal and technical details of the UK's exit from the EU remain vague, contradictory and confused, despite dominating political debate in parliament. But beyond Westminster, frustration is now being fuelled by the apparent apathy toward addressing the underlying causes of the Leave vote in towns like mine. There is a sense that collectively politicians, from the Tories and UKIP to the Lib Dems and Labour, still don't get it.
The referendum handed a megaphone to people in towns who told us loud and clear that so much of what matters has disappeared in recent decades. Jobs pay less and offer little security. Decisions made hundreds of miles away deeply affect your life and community but our political system offers little hope for change. Life has got harder and less hopeful, the things that matter most – time with family, strong communities and work that gives life security, dignity and meaning – have eroded. It wasn't in the areas where people have nothing that people seized the megaphone Brexit provided, but in those areas where people still have something left to defend.
At the Centre for Towns, we recently released new research that begins to explain why. Over the last 30 years, an economic model that sees cities as engines of growth has concentrated opportunities outside of towns. Young people who once returned home after moving away for work or education increasingly find there is nothing to return to. It has left our ageing towns at the sharp end of the social care crisis. Low paid jobs with no progression have replaced secure work with prospects. As spending power has reduced, the thriving local high streets, community banks, bus services and local pubs that underpin shared community life have disappeared. Our forthcoming research shows the alarming rate at which council homes have been lost to insecure private rented housing.
In June 2016, no political party understood the extent or the implications of this shift. The knee-jerk response – that "Little England" leave voters hadn't understood what they were voting for – proved to leave and remain voters alike that their frustrations were justified. Instead of confronting this call for fundamental change, we skipped straight to the legal, technical details of the debate. Those questions – over a customs union, the single market, trade deals and free movement – are crucial to Britain's future, with jobs, security and peace in Northern Ireland resting on them.
But at no point has there been a concerted effort to address the grievances that were so well-expressed two years ago. A fundamental rethink of an economic model that concentrates well-paid jobs and opportunities in cities. A transport system run for profit and modelled on passenger numbers that leaves too many people in towns stranded, miles away from unreliable, outdated trains, at the mercy of infrequent buses that often cost more than taxis. Arts and culture funding that – as John Mann stunningly highlighted – delivers £8 of investment to projects in Islington for every £1 spent across all of our former coalfield communities. A system of free movement that allowed us to attract doctors and nurses from across the world to work in our health service, but at the same time neglect the skills of young people in towns like mine. While it is right that we embrace these skills coming into the UK, we seem somehow incapable of mustering the political will to skill up young people who live a few streets away to do the same.
The failure to acknowledge or address this is why no political party is yet trusted to speak on behalf of the whole country or given a hearing about our future relationship with the EU. As the clock ticks down to March 2019, this is becoming critical. A future Britain must maintain the high standards, wages and working conditions that a close relationship with the EU gives us. A failure to achieve this will leave those areas that sent such a stark message two years ago paying the highest price. The potential political and social fracture that could result from that nightmare scenario should alarm us all.
That's why we need a rethink – and fast. Over recent decades, anger that could not be expressed through the ballot box resulted in record low turnout. Later, it helped to fuel a surge in votes for UKIP. But the collapse in UKIP support should remind us that for most people, the anger expressed in June 2016 wasn't the loud, blinkered "Little England" worldview of Nigel Farage, but a silent majority who found a voice and used it to demanded change. UKIP does not speak for them, but do we? This is the country, as Orwell said, that lies beneath the surface, and it must be heard.
Lisa Nandy is MP for Wigan.
More from LabourList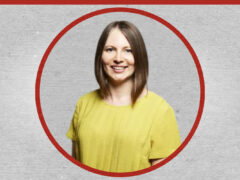 Comment
The organisational sub-committee and disputes sub-committee of Labour's national executive committee met today. I also attended the LGA…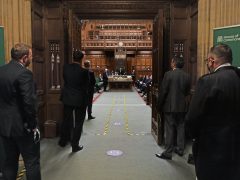 News
The Labour Party is set to force parliamentary votes to protect workers' rights in the wake of the…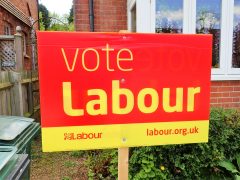 News
UNISON representative Wendy Nichols has been elected today as the new chair of Labour's organisation sub-committee known as…