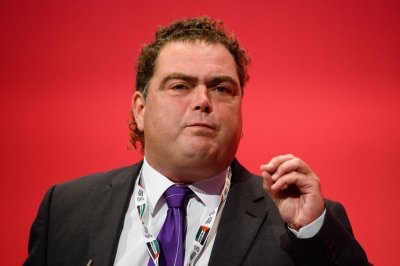 May broke away from her Brexiteer hostage takers for a brief interlude on Friday to promote her underwhelming vision for a post-Brexit Britain. And we learned three important things from it. 
Firstly, she only wants to take back very limited control. May is happy to keep contributing to some European institutions and the rule of the European Court of Justice, in some shape or form, will linger for generations. Thus we have our Prime Minister's tacit admission that in our globalised world, going alone is simply not possible. Even she has now grasped that if it's not the rules of European Union we abide by, then it will be those of the World Trade Organisation. 
Secondly and most importantly, she signalled the end to "having your cake and eating it". Her Brexit means trade-offs in negotiations are the order of the day. The Tory Brexit shopping list, from frictionless trade to no hard-border in Ireland, is looking impossible to achieve. Let's not forget the EU has been crystal clear from the onset, there will be no a la carte, pick 'n mix exit. How many more of May's Brexit promises will be broken remains to be seen, but more pledges will undoubtedly be abandoned. 
Thirdly, she has signalled no scope for state aid binges or a relaxation of any of the EU's competition rules in any legally binding trade deal to which she will be a signatory. 
In a lacklustre speech largely devoid of detail, it was notable that these last two points were highlighted. And they add up to a new dawn for the harsh reality of even more neoliberalism. In Tory hands, post-Brexit British capitalism is set to be even worse for working people than the current austerity era. There will be no Lexit land of milk and honey when we leave the EU.
Tory Brexiteers' fixation with free-trade will exacerbate, not narrow, the vast inequality in our society. Make no mistake, they are still after our rights, our jobs and our livelihoods. It's time for all of us on the Left to come together in a new programme of resistance and rebellion against the Tories. 
Jeremy Corbyn's Brexit speech of seven days ago has gained great traction. Arguing for a customs union is a sure way to preserve both the Good Friday Agreement and protect our manufacturing jobs. Corbyn's political acumen has now put Labour on the front foot and the Tories further on the defensive. 
We can clearly beat May in the Commons over this, and bring closer the demise of their shambolic government. I urge those within our movement arguing for the vassal statehood of the European Economic Area to raise your sights. In the 21st century, arguing for taxation without representation is anti-democratic and plainly wrong. We have no need to stay on the back foot and fight defensively. 
The Tories are in a complete and utter Brexit mess. We are gaining ground. Now Labour's call for a customs union will cement the borderless trade of goods across Britain and the EU, we must claim back the right to free movement of people. We must reassert, as Jeremy did so in his Coventry speech, that it's greedy, unscrupulous bosses who exploit and pay low wages – migrants are as much the victims of this as indigenous workers.
We stand shoulder-to-shoulder with working people to demand justice and a more equal world. Our Labour Party is looking to regulate to stop bosses abusing workers, irrespective of their nationality. Maintaining freedom of movement will enable us to continue gaining ground back from the jingoistic, xenophobic Right. Where the neoliberalists try to divide us, our left mission is to create unity. Jeremy is the best political leader to expose the UKIP, Tory right-wing narrative on immigration. Let's focus our fire on the villains of the piece – the rich and powerful who exploit at will.
Labour is at its best when we are bold. The party's last election manifesto For The Many showed how to turn our vote share around. Policies that build prosperity for ordinary people is key. Treating people as grown-ups and talking to them honestly about our future relationship with the EU has been all too lacking in the Brexit debate. Jeremy's Coventry speech has turned the tide in favour of straight-talking.
In that spirit, I would like to posit our union's view on what is currently is on offer. For all its imperfections, staying put in the EU is the best route to a better reformed future. All other options offer lesser outcomes. Vassal statehood, free-trade deals and anything else in between are but poor substitutes for the current status quo. Jeremy argued for remain and reform during the referendum. This was as right in June 2016 as it is today, and it is the terrain on which we must now lead the fight against May and the Tories to win a better Labour future for the many.
Manuel Cortes is general secretary of the TSSA.
More from LabourList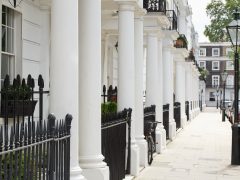 Comment
If you fancy a look at how the other half live, just take a stroll down Phillimore Gardens,…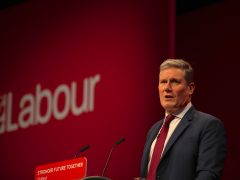 Comment
In 1997, Tony Blair swept to victory on a wave of optimism, declaring: "A new dawn has broken,…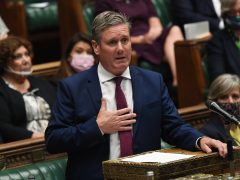 News
Keir Starmer's personal net approval ratings in the 'Red Wall' have fallen to its lowest level since September,…