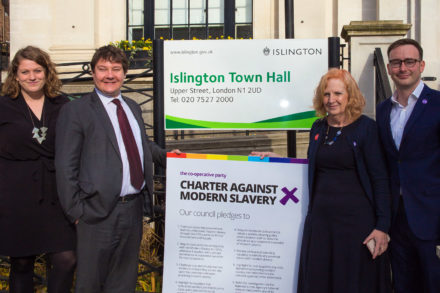 Last November, I voted for Oxford City Council to formally strip Aung San Suu Kyi of her Freedom of the City. As a council that cares passionately about human rights, we could not honour someone turning a blind eye to so many abuses. That's why Oxford is proudly supporting the Co-operative Party's new Charter against Modern Slavery.
People often think that slavery is an evil from a very distant past, something outlawed centuries ago. Yet the police estimate that there are 10-15,000 vulnerable people forced to work against their will, often living in horrific conditions. Modern slavery is a growing problem, it's closer to home than you might think, and it's often happening under our noses.
The tragedy of slavery is that it is a condition of human making, driven by greed and a ruthless desire to profit from excessively cheap labour. At the heart of this injustice is the vulnerability of people to slavery — exploiters will target people with a learning disability, an alcohol or drug addiction, or mental ill health.
Modern slavery is happening in Oxford, as it is all over the UK. In the Thames Valley region, a conservative estimate suggests that there were 533 slavery victims last year, with 120 reports across the police force area in the last two years. That will be the tip of the iceberg — much of today's modern slavery is hidden at the heart of our communities, unrecognised and unreported.
That's why local councils matter. Councils are on the frontline in recognising when slavery is happening and supporting victims through the hardest times they will know. It's in the community that obviously undernourished people will work long hours on building sites. It's in our neighbourhoods that the trafficked will toil excessively long shifts in nail bars. We can see slavery within our communities because we live side by side with this injustice.
So much of modern-day slavery takes place locally, in plain sight, that local councils — more geared towards problem-solving than other levels of government — are also ideally placed to pursue practical approaches in their day-to-day dealings with victims. In Oxford, we have set up a 'hotel watch' to train hoteliers in how to spot signs and stop exploitation. We've worked with taxi drivers on the mandatory introduction of safeguarding training, and we innovated an independent trauma advisor role to deliver crisis intervention for victims and offer ongoing support.
Developed in partnership with local councils and true to the values of the co-operative movement, this charter – launched at Islington Town Hall on Friday – will make a real difference in the fight against modern slavery. Its simple, low-cost actions will help to raise awareness among staff and recognise slavery when it happens. Crucially, the charter will provide my council with a way of ensuring that none of our expenditures ends up in the pockets of abusers. We will be better placed in Oxford to ensure our supply chains cannot contribute to modern slavery.
There's a lot of the future in the past — we can trace a line from the Charter against Modern Slavery right back to the founding of the Co-operative Wholesale Society, the forerunner of the co-op group, by abolitionists of slavery. America was racked by civil war, workers across Manchester were dying of hunger due to a cotton blockade imposed by Abraham Lincoln, and the year was 1863. But, in spite of their personal suffering, 5,000 of those workers marched on the Free Trade Hall to express Cottonopolis' support for Lincoln against slavery. Two of those 5,000 were the founders of the Wholesale and today's co-operative movement.
Fighting slavery in all its forms is in the DNA of co-operators and goes to the heart of what councils should do. We're in this fight for the long haul because it's our moral duty to protect the very vulnerable against all exploitation and, together, end slavery.
Tom Hayes is an Oxford City councillor.
More from LabourList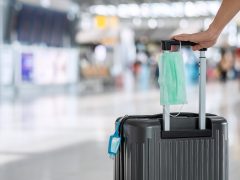 Daily email
Boris Johnson has confirmed what we already knew was coming: the final stage of unlocking will be delayed…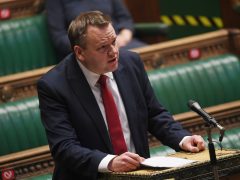 News
Labour's Nick Thomas-Symonds is set to blame the four-week delay to the next step of the Covid unlocking…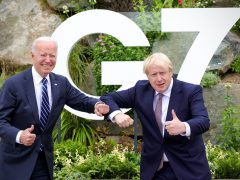 Comment
Boris Johnson and G7 leaders had a chance to save countless lives this weekend by agreeing a comprehensive…