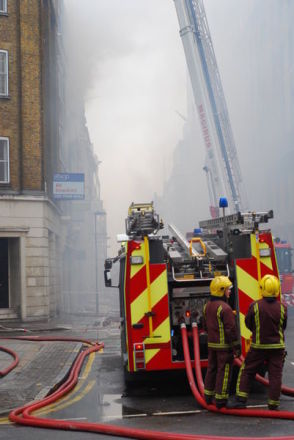 Firefighters have had a busy start to this year and there will be no let up in the pressure. Fire Brigades Union (FBU) members were out during the bad weather in recent weeks. They have dealt with storms and floods, tragic domestic fires and road traffic incidents. Last year, we saw the terrible Grenfell Tower fire and the spate of terrorist attacks. Firefighters provide an irreplaceable all-hazards emergency service 365 days a year and 24/7. We are proud to serve our communities.
Firefighters are rightly praised by the public for tackling the hazards, while everyone else is running in the opposite direction. But our fire and rescue service is at crisis point. A decade of austerity has meant more than 30 per cent cuts in Westminster government funding and a dramatic loss of personnel – one in five firefighter jobs cut since the Tories came to power in 2010. Fewer firefighters, fire stations closed and fewer appliances behind the big red doors are the bitter fruits of Tory rule.
After the Grenfell Tower fire, Theresa May promised to leave no stone unturned to get justice for the victims. Yet the Westminster funding settlement announced last month means another 15 per cent cut to 2020. No new investment in firefighters to inspect buildings, respond to calls, install safety measures and rescue people in their hour of need. Just more of the same cuts.
Politicians tell the public that there are now fewer fires, so they don't need to worry. That is no consolation to people who make the nightmare call for life saving assistance, only to have to wait longer. Fewer firefighters mean slower response times to incidents and a shorter window to save lives.
Politicians play fast and loose with the figures. Fires have gone down in the long run as safety regulations have been tightened, as fewer people smoke and because firefighters do active prevention work, fitting smoke alarms and helping vulnerable people. But over the last five years the number of incidents and fire deaths has remained at the same level, suggesting these cuts are now undermining the great work done in the past. Governments ignore evidence that it is firefighters' active intervention which makes our communities safer.
Government deregulation, privatisation and outsourcing of parts of the fire and rescue service undercut what should be a public service, owned and accountable to the communities we serve. Firefighters are still rescuing more than 100 people a day from a range of incidents – our service is more important than ever with the risks from new materials, climate change and an ageing population.
The FBU has fought for public safety and for a professional fire and rescue service throughout the hundred years of our history. Without the FBU, there would be no professional fire and rescue service in the UK. The union has fought for new safety laws and better equipment. The union has fought to hold the powers that be to account for fire safety – right to the top of government. We will do so again in the Grenfell Tower inquiry.
Firefighters are the heart of the professional fire and rescue service. But this is a job that still doesn't pay £30,000, where chief officers want firefighters to work 100 hours a week and where fire authorities impose cuts when they know it will cost lives. The FBU will fight for firefighters and for public safety, because that is what we do. We will campaign for investment in our industry and for our members. Join us to fight for a service to be proud of – and a service worth defending.
Dave Green is a national officer at the Fire Brigades Union.
This piece was commissioned by guest editor Diane Abbott.
More from LabourList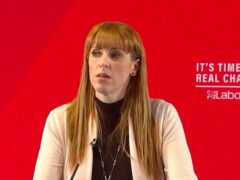 Comment
Below is the full text of Angela Rayner's speech on adult education in Blackpool. Thank you, Jeremy. And…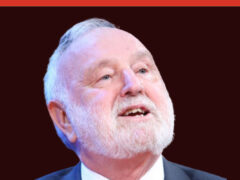 News
Frank Dobson, the former Labour MP for Holborn and St Pancras and Health Secretary, has died aged 79.…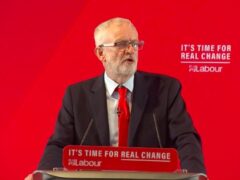 Comment
Below is the full text of Jeremy Corbyn's education speech in Blackpool. Before I begin, I'd like to…