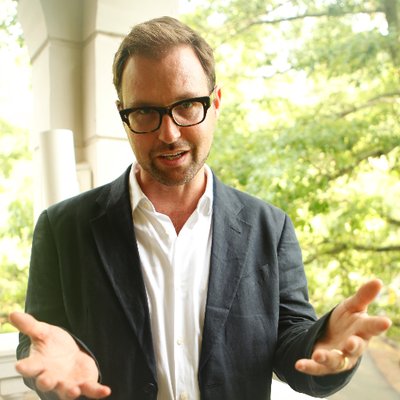 I have now declared my candidacy for the role of the next general secretary of the Labour Party. I was pressed to do so by friends and comrades right across the movement – in particular, younger members of Momentum, people in the unions and many experienced strategists and campaigners.
I believe now could be the perfect time for fresh ideas and energy in this role. I'm an organiser who has campaigned all round the world and played executive management roles in big internet platforms, new movements and the charity sector, managing big teams and nine-figure budgets along the way. I also spent time behind the scenes with the innovative Bernie Sanders campaign in the US.
As most of you will know, the general secretary is the top manager in the party – something like the "Chief Operating Officer" in a business – and is accountable to the national executive committee. The GS runs the party machine's operations and oversees campaigning and key organisational calls, working closely with the leadership, the NEC and other pillars of the movement, of course.
I wrote recently in the New Statesman about what happened in 2011, when I was one of eight candidates the NEC interviewed to be general secretary last time this role came up. I was an outsider candidate then, running on a change platform of "movement organising". You can read my 2011 pitch for the job on my Medium blog. Decide for yourselves whether it stands the test of time. I wish I'd had the chance to do it then.
I've just started an open conversation with the movement on Twitter under the #GS4TheMany hashtag, sharing my first ideas for a transformative manifesto of change and growth in our movement. I'm equally interested in hearing others' ideas and discussing them, and have already begun to do this.
Our first #GS4TheMany priority is to start a #MillionMemberDrive. Labour's strength comes from its growing movement. But the party doesn't actively recruit in society in any serious way. This is one of my specialist subjects – I've grown movements and platforms with millions of members before (from Avaaz to Change.org to 38 Degrees).
I know how we can do this, both online and face to face. Let's start by shooting for a million members – then see if we can get to two. Even before we start crowdfunding for specific campaigns and candidacies, this drive could yield tens of millions of pounds in membership dues between now and the next election, and bring countless new activists into the movement both online and on the #LabourDoorstep.
Our second agenda item is #BigOrganising. I spent serious time with the Bernie Sanders movement in the US, and I was amazed by the way they empowered hundreds of thousands of volunteers with tech to run a distributed democratic campaign. From mass text-messaging to leadership development, from social media swarming to deep listening on doorsteps, this is what some of us call the #PoliticalRevolution. I've already played a big role in bringing Bernie organisers and their tools and expertise to the UK, including in the 2017 general election. We have great homegrown innovators too. It's time to build a twenty-first century campaigning model for Labour. I know how to do that.
Our third imperative is to #OpenTheMachine. I'll start a serious, radical, even-handed process of organisational change and renewal, which needs to encompass culture, finances, personnel and ways of working. Labour needs to become an open, learning, innovating organisation. This is something I have real world experience of in social business and big charities.
I am also interested in other big ideas that have been mooted – for example, I think we should scope our options for selling the Southside HQ and opening a new headquarters in a working-class neighbourhood (perhaps a warehouse near the old Walworth Road!) – with social space for creatives and community organising at its heart. Such a move could not happen overnight and would need to be well-planned; but done well, it could free up millions to reinvest in our campaigning – and in a new network of 'schools for everyday politics', where members and trade unionists can strengthen their campaigning skills.
#DeepDemocracy is our next priority. I believe passionately in empowerment and accountability. I think Labour needs to renew its democratic and decision-making processes and culture for the twenty-first century. It needs a mix of representative, participatory and deliberative democracy, which brings the mass membership, the unions and leaders together in constructive dialogue. I believe innovations such as the online democracy platforms of Barcelona en Comú and Ahora Madrid are worth exploring here, and could help open up and complement the renewal of the National Policy Forum and other processes.
I think members need more power; elected representatives need more support; and I want to invest in a new, far more ambitious partnership with the unions, which will include cooperation around digital, organising and training capabilities, as well as transformative policies like union auto-enrolment to tackle the long undertow of widening inequality.
Finally, I believe in a #BroadChurch, #FacingOut. Let's all do our best to leave zero-sum factional conflicts in the past where they belong, and find creative positive-sum solutions. Let's turn outward to become the political wing of the British people – the 99 percent. We must engage the electorate in all their diversity, be clear about our own values and beliefs, and work together to build the common good for all.
I'll say more about my ideas soon. Now I want to hear yours. Post thoughts, comments, questions and ideas on Twitter using the #LabourGenSec hashtag. Let's open this debate up to everyone; let's create a party fit for the future; let's build a new common sense. We can only do this together.
For The Many, Not The Few is not just a slogan. It's a guide to life, and it needs to apply to the internal workings of the Labour Party too. That's why I've been calling for a broad field of qualified general secretary candidates, an open process, and space and time for the movement and the NEC to debate and scrutinise their qualities. I'm very open to the idea that I may not be the best available person for the job; and I continue to call on qualified women with left democratic credentials to join me.
I'm calling on the other candidates to join me in a live-streamed #MembersHustings to explore our agendas for the future. I recommend that the party consider organising this itself (could it be Iain McNicol's swansong?). If it doesn't step up, I'm open to going ahead with any other candidate ready to join me and if we need to, we'll crowdfund the tech costs. Of course, I'm more than happy to do a hustings with MPs too as they have requested – provided the events are live-streamed.
Please join me in the #GS4TheMany debate now on Twitter, and like our Facebook page – which will really get going in the next 24 hours. This is our party. Let's occupy ourselves more constructively, leave sterile personality rows in the past, and have a bigger conversation about the future. For the many, not the few.
Paul Hilder is co-founder of CrowdPac.
More from LabourList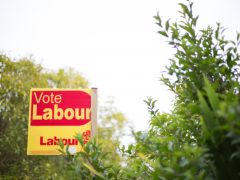 Comment
"It would be me being dishonest if I said we expected to lose," Harrow councillor David Perry tells…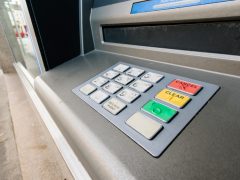 Comment
As bank branches across the country close and shops increasingly turn to contactless payments, the debate over access…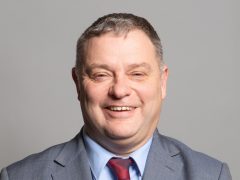 News
Mike Amesbury has quit Keir Starmer's frontbench team, telling the Labour leader that he would be resigning his…