Staying in the single market and customs union is vital if Labour's aim of a 'jobs first Brexit' is to be realised. You cannot have the former without all four freedoms of the European Union. But the way we currently implement freedom of movement is not the only way freedom of movement can be implemented.
If there are things that are both in line with Labour values and possible under the current rules, why would we not do them to keep Britain in the single market?
Identity cards could change our politics – by stopping the dog whistle of 'health tourism' in the migration debate, for example – and give people the confidence to agree to Britain staying in the single market.
In light of this, here are eight reasons for which Labour members should reconsider their approach on ID cards:
One, safe. We have the technology to introduce a safe, reliable system, near-impossible to hack, and future-proof as technology advances. Anyone worried about this should opt to return their passport pretty quick.
Two, easy. Compared to the 2000s when Labour introduced the scheme, the tech is way more advanced. This is a logical next step, not a leap into the unknown.
Three, convenient. No more taking gas bills into the bank, or trying to recall your National Insurance number.
Four, modern. Post-Brexit Britain will need to be a digital leader, not a laggard, to compete on the world-stage. If Estonia can do it, so can the UK.
Five, universalist. Labour believes in universalism for education and health, why not identity? Everyone gets the same, whether you are a duke or a refuse operative.
Six, tough on crime. A national ID system makes it harder on the criminals who are looking to steal people's identity.
Seven, anti-terror. It makes it harder for the terrorists to ply their evil trade.
Eight, Corbynite. Jeremy Corbyn argued in 2016 for everyone to have a 'digital passport'. What is that, if not a digital ID for all?
To will the end of keeping Britain in the single market, let alone stop Brexit as others will want to do, Labour is going to have to embrace the change the public voted for to be able to retain what we really value. We can do both without compromising our values while stopping a hard Brexit. What is not to like?
Richard Angell is director of Progress.
More from LabourList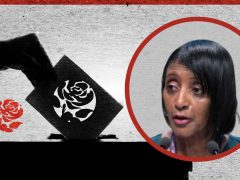 Comment
The last two years have not been the easiest time for anyone. For Black, Asian, and Minority Ethnic…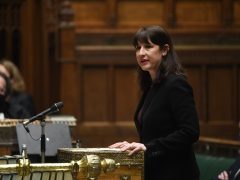 News
Labour has urged the government to close a "major tax loophole" in the windfall tax ahead of a…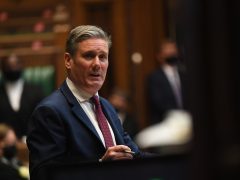 News
The Labour Party is preparing to make several significant policy interventions on the economy to combat the rapidly…