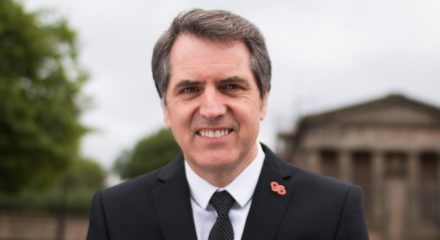 We are currently in the middle of National Apprenticeship Week.
A time when – for one week each year – Tory politicians fall over themselves to tweet about the value of apprenticeships; meet the apprentices who will be key to the country's Long Term Economic Plan (remember that?); and celebrate inflated figures showing increases in apprenticeship numbers.
Well, this year requires a more circumspect approach. Because stats released at the end of 2017 highlight apprenticeship starts down by 59 per cent. For some, this wasn't quite the wake-up call it should have been. For Tory MP Robert Halfon it wasn't even that.
The former apprenticeships minister – who possesses levels of chutzpah that would make even Trump blush – responded by suggesting he "suspected" the figure would rise again. Unfortunately I was less than reassured by this novel glass-half-full approach.
As a (recovering) former member of the House of Commons, I know the importance of registering an interest. I started my working life as an apprentice bricklayer – and it is an experience I still value to this day.
My apprenticeship taught me life skills that have stood me in good stead for nearly 40 years, allowed me to travel the country and further afield including the Falkland Islands to practice my trade.
When I became an MP in 2010, my maiden speech included a reference to the last Labour government, which breathed new life into apprenticeships after years of neglect under Conservative rule.
I also talked of how, throughout my time in parliament, I would campaign for parity of esteem between vocational and academic training routes. And that, if I say so myself, was a promise I kept.
However, during my time in the Commons, the wind changed. The Tories decided to embark upon a great constitutional experiment called devolution to English regions. And thus, the Liverpool City Region was born: bringing together for the first time the boroughs of Halton, Knowsley, Liverpool, St Helens, Sefton and the Wirral.
Woven into our agreement, amongst other things, is greater control over apprenticeships and skills strategy. The opportunity this gives us to transform the lives of our young people, and put right the failings of Whitehall's broken top-down approach, is one that we cannot afford to miss.
I successfully stood for election as the City Region's first ever metro mayor on a manifesto that had a vision for skills and apprenticeships at its core. I am proud that in the nine months that has passed, our combined authority is making real progress in delivering this vision.
We have surveyed over 2,000 local businesses to find out about their skills and recruitment requirements, and we are launching a city region-wide apprenticeship hub, equipped with an employer toolkit, which will raise apprenticeship awareness.
We are pioneering an approach to deliver more gold standard and degree-level apprenticeships – to ensure that individuals have the choice of the right route for them into the world of work. But the powers we have over skills are not the only means by which we can help our young people.
We know that many in our region are not born with a silver spoon in their mouth (or two, as David Cameron was once reported to have said of himself) and we understand that, for some, the cost of travel is a barrier to taking up an apprenticeship. So we have introduced a 'My Ticket' offer – allowing those under 19 to travel on public transport at a reduced rate. 
Sadly, we are still locked in some battles with government. It is many years since I built brick walls – but I'd be proud of the one erected by the department for education, which is proving difficult to penetrate.
For example, our request to repatriate underspends from the apprenticeships levy to invest the money locally has fallen on collective deaf ears to date. The department's refusal to engage is completely at odds with the spirit of devolution.
It would not cost the taxpayer an extra penny, which makes me wonder why the self-acclaimed 'party of economic competence' is guarding this particular piece of power so closely.
But for now the Liverpool City Region is grasping every opportunity devolution presents. We are no longer shouting from the side-lines, but putting into place policies that will create lasting transformational change for all our 1.5 million people.
We are raising aspiration and improving life-chances for every young person, in every one of our districts, with no borough left behind.
Steve Rotheram is Labour metro mayor for the Liverpool City Region.
More from LabourList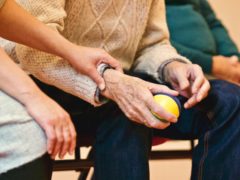 News
Nick Thomas-Symonds has slammed the government for its failure to include care workers in plans for a post-Brexit…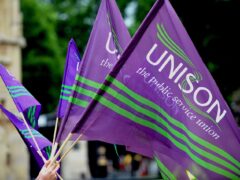 News
Labour leader Keir Starmer has thanked Dave Prentis for his "many years of outstanding leadership" following the news…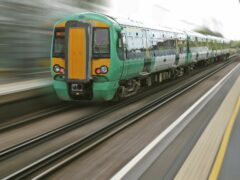 News
The TSSA has called for clarity over reports that the government is preparing to nationalise the railways, demanding…