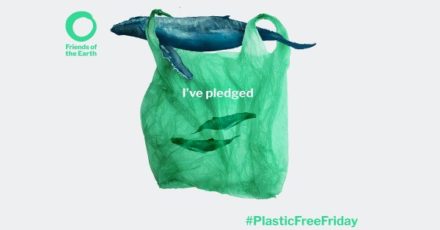 It's twenty eight years since the first IPCC report that united world scientists in warning that burning fossil fuels drives climate change. So why is the government hesitating to stop a new giant open cast coal mine in Druridge Bay, Northumberland?
The government had three months to contemplate a question that should be beyond entertaining. And yet Sajid Javid announced last week that he needs more time.
Barry Gardiner, shadow minister for international climate change, was right to call for the government to reject the Druridge Bay application because it is incompatible with tackling climate change. It's time for a ban on all new UK coal mines – by amending the National Planning Policy Framework.
Coal is one of the dirtiest fossil fuels and is simply not needed to power the UK. Last year saw the first coal free day since the 1880s. The climate, and people already suffering from devastating storms, droughts and floods across the world and the UK, cannot wait for a slow decline in this most polluting fuel. The government must listen to the committee on climate change and ensure a phase out of coal in power stations by 2023.
Coal is a declining industry that supports 590 jobs now – and those workers deserve security. Friends of the Earth actively supports a just transition for all workers to move smoothly from jobs that jeopardise our planet to jobs in the green economy of the future. We are calling on the government to incorporate just transition principles within the UK's commitments to implement the Paris Agreement, including the UK's industrial and clean growth strategies.
Fracking has been falsely promoted by fossil fuel companies as a 'bridge' fuel to a low carbon future. It is no such thing – we need to keep it in the ground.
Fracking is an issue of democracy as well. Cuadrilla is trying to force fracking on the people of Lancashire, INEOS wants to hunt for shale gas in and around Sherwood Forest, Third Energy has just been forced to pull back from fracking in Ryedale, North Yorkshire. These fracking companies all experience the same thing: overwhelming public opposition.
Yet the 2017 Conservative Party manifesto threatened to further undermine local people's ability to reject fracking. "We will legislate to change planning law for shale applications. Non-fracking drilling will be treated as permitted development… and, when necessary, major shale planning decisions will be made the responsibility of the National Planning Regime."
Labour's commitment to banning fracking and the shadow chancellor's visit to the proposed fracking site at Preston New Road in Lancashire has been welcomed by local communities and environment groups.
INEOS is the UK's biggest fracking firm. It has interests in licence areas covering over 1.2 million acres in Cheshire, Derbyshire, Nottinghamshire, Scotland and Yorkshire. INEOS is also the UK's biggest plastic producer and wants to use fracked gas as a feedstock to make plastic.
We have all seen the heart-wrenching images of plastic polluting our oceans and worryingly it is even being found in food. We need to phase out all but the safest and most essential plastics.
Instead of burning fossil fuels, the future of energy is from renewable sources. The UK has a growing clean energy sector – but more investment and government support is needed to unlock the potential of renewable energy and thousands of new jobs. We also have a real opportunity to phase out polluting fossil fuel-powered vehicles, go electric and clean up the UK's dirty air.
To achieve all this we need leadership from all political parties and across society. All of the labour movement must play its part – including trade unions, Labour MPs, assembly members and councillors. We must urgently cut carbon emissions to keep the world to 1.5 degrees of warming and avoid catastrophic climate change. This is an historic opportunity to safeguard future generations and the planet's inhabitants by being at the forefront of the fight for climate, jobs and justice.
Rose Dickinson works for Friends of the Earth.
This piece was commissioned by guest editor Diane Abbott.
More from LabourList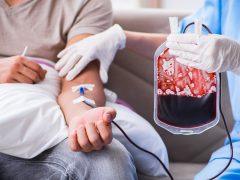 News
Taiwo Owatemi and Sarah Owen have written to Sajid Javid demanding that the Secretary of State for Health…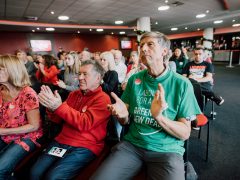 News
The conference motion on the climate crisis promoted by Labour for a Green New Deal has been ruled…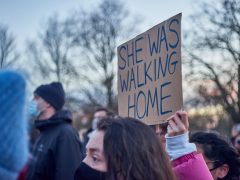 Comment
Nicole Smallman. Bibaa Henry. Sarah Everard. Julia James. We have all learned the names of these women over…