Yesterday was a tough day to be a British Jew. I should know — I am one. I saw many of my friends posting about Labour and antisemitism and some of them going to the demonstration outside parliament. I know their anger and concern is genuine, and I believe it should be taken seriously, but I believe it is misplaced.
Ideological individuals and groups, aided by the Conservative Party and the right-wing media have helped create a narrative in the Jewish community that Labour is riddled with antisemitism. This is not and has never been the case. There are undoubtedly individuals within Labour who have said or posted offensive things, and the party has rightly taken action against them. As Jeremy and John McDonnell have repeatedly said, there must be zero-tolerance of antisemitism. If only all parties would take the same approach to racism in their ranks.
Jeremy is right to apologise for not initially seeing the antisemitism in the East London mural, and to reach out to the Jewish community and try to meet as many British Jewish groups as possible in order to build bridges. But I think we have to be honest. For some British Jews, nothing short of his resignation would be enough — as a report in today's Jewish Chronicle acknowledges. We cannot accept this.
Jeremy is the socialist Labour labour leader the country desperately needs as Prime Minister. He is one of the leading anti-racists in Parliament. His socialist agenda is the best chance we have of reducing racism — offering people real economic change will overcome the lure of nationalism and the far-right. That's why Jewish Voice for Labour organised a counter demonstration yesterday — to show that there are many Labour Jews who stand in solidarity with Corbyn.
Where do we go from here? Jeremy's statements of the last two days have been excellent, and have helped the situation. I hope that Jewish organisations will meet with him, express their concerns, and give concrete suggestions as to what can be done to improve relations. I hope the party will create a programme of political education to train activists in issues of anti-racism, as well as in policy questions of economics, housing, education and other areas.
The party needs to implement the recommendations of the excellent Chakrabarti report. It should also produce a detailed resource on the history of antisemitism, and how to avoid it, drawing on work undertaken by our friends at Jews for Racial and Economic Justice in the United States. JVL would be delighted to help create such a resource. And of course, Jeremy should visit synagogues and Jewish community centres to engage in dialogue and try to rebuild relations. JVL will do our best to be a bridge between the Left and the Jewish community. We will promote the rich history of Jewish socialism, try to bring Jews back to Labour and fight antisemitism everywhere, whilst defending those wrongly accused of it.
I don't know if these things will be enough. There is a lot of mistrust, and unless there is substantial change in the leadership of the Jewish community (which is long overdue), it is going to be difficult to change the narrative. We should stick to our principles. We should do the things above because they are the right.
But we cannot stand by while non-Jewish opponents on the right use this to attack our party and its leadership. We will take no lessons on antisemitism from the Daily Mail which supported Hitler in the 1930s. We will take no lessons from a Tory Party steeped in racism and anti-immigrant xenophobia. We know that Jewish interests are intertwined with the interests of the poor and the excluded — and we all desperately need a Labour government under the leadership of Jeremy Corbyn.
Joseph Finlay is a committee member of Jewish Voice for Labour.
More from LabourList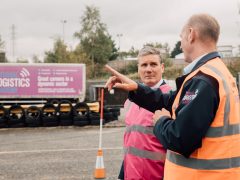 News
Swing voters were asked to share their impressions of Keir Starmer as well as Boris Johnson and Rishi…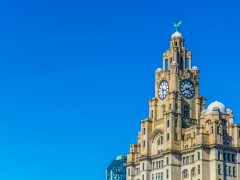 Daily email
MPs from across the chamber paid tribute to David Amess yesterday. The late parliamentarian was described as not only a…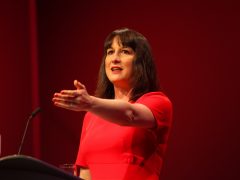 News
Labour is expected to force a vote of MPs on cutting business rates after research from the party…