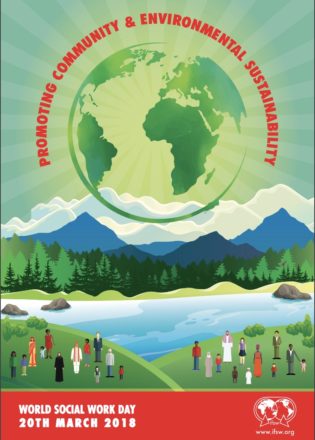 Today is World Social Work Day, although you probably wouldn't know it unless you're a social worker yourself. Why should the Labour movement care? Because social work is at the heart of creating a fairer society.
Take the vulnerable children and young people that social workers are called upon to support. Young people who have been in care face many disadvantages compared to their peers. They are five times more likely to be convicted of a criminal offence, face higher risks of homelessness and unemployment and just 12 per cent go to university.
But great social work can transform the life chances for these young people so they can achieve their full potential. The same goes for those other people who are supported by social workers across the profession, whether that's older people, refugees and asylum seekers, or those suffering from mental health problems. It is social workers who are there to help the most vulnerable people.
Despite this invaluable contribution, there has been no focus on social work or mention of World Social Work Day from the Labour Party today. The party has made positive noises about social work and social care more generally: last year's manifesto pledged to invest £8bn in adult social care, extend Staying Put (allowing young people to stay in foster care until they are 21) and increase spending on children's mental health services. These are all steps in the right direction. However, the labour movement must do more and get behind the social work profession in the same way that we do education or nursing.
It is great to have former social workers in parliament such as Emma Lewell-Buck MP, shadow minister for children and families, and Steve McCabe MP. Lewell-Buck is working hard to raise the status and advocate for the profession, and will be speaking at an event organised by the British Association of Social Workers today. But we need more MPs, Labour councillors and activists to recognise the great work of social workers.
Why now? The numbers of those who require social work support continue to rise. The latest figures from the Local Government Association revealed that a child was referred to local authority children's services every 49 seconds last year. Similarly, the numbers of those suffering from mental health problems continue to grow.
Social workers must have the necessary resources to do their jobs to the best of their ability, and transform lives for the most vulnerable in society. Set against the continued challenges faced by local authorities suffering under austerity, the labour movement must actively advocate for the profession now more than ever. World Social Work Day would be a good time to start.
Aurora Horwood is a Labour member and works for a charity.
More from LabourList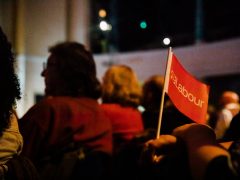 News
Martin Forde QC has sent a letter to members of Labour's ruling body today telling them that his…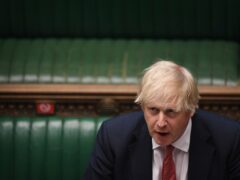 News
Boris Johnson has been warned that his government's planned increase in National Insurance contributions, which is set to…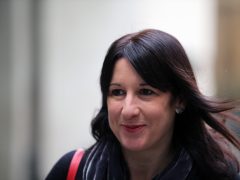 News
Rachel Reeves has declared that a "big swathe or nationalisation" would not be the priority of a future…