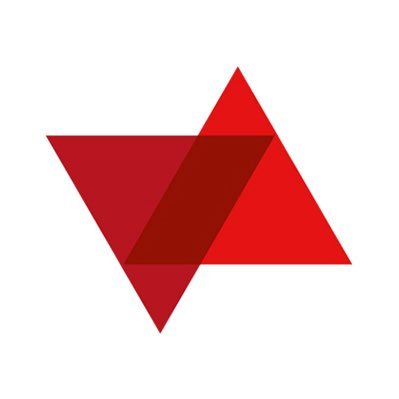 To whom it may concern,
We the undersigned support the actions of the Jewish Leadership Council and the Board of Deputies in highlighting the failure of the Labour Party to effectively deal with antisemitism in its membership and political body.
Labour Against Antisemitism has been reporting antisemitic hate speech by Labour members to the party's compliance unit for over a year and has consistently highlighted the ongoing issues the party faces with regards to antisemitism during that time.
It is unfortunate that more attention was not previously paid by the Labour Party to these issues – had they been we might have avoided reaching this point. That fault lies with the party.
Enough is enough. We make no apologies for the actions we take and will not stand by and wait for a more convenient time for the party leadership to deal with this problem. The time for concession has long since passed.
We will not be bullied, and we will not be silenced.
Yours faithfully,
Labour Against Antisemitism
Euan Philipps – Chair of Tonbridge and Malling CLP, member of JLM
Chris Evans – JLM and Labour member
Hannah – Hornsey & Wood Green CLP
Luisa Attfield – JLM and Finchley and Golders Green CLP
Denny Taylor – Labour party member
Joanne Bell – JLM, Unite, formerly Enfield Southgate CLP
Jamie Rodney – East Renfrewshire CLP
Zoë Kemp – JLM, formally Hampstead and Kilburn CLP
David Hirsh – Finchley and Golders Green CLP, UCU, Senior Lecturer in Sociology at Goldsmiths, University of London, author of 'Contemporary Left Antisemitism'
Emily Edwards – Labour International
Rosemary Emery Llanelli CLP and member of Jewish Labour Movement.
Jessica Jacobs-Schiff  – Jewish Labour Movement
Owen Power MPhil – Member Salford & Eccles LP, JLM, & LGBT Labour.
Robert Chance – Newcastle under Lyme
Mina Kupfermann – Bristol
Judith Ornstein – instigator and producer, Whitewashed
Ged Ornstein – trustee, StandWithUs
Emma Feltham – Lewisham East
Christopher Grey – Yorkshire man. Socialist. Former Labour member
Raf Singer – ex Labour
Andy Semple – JLM.
Katherine Dearden – formerly Erewash CLP. Former Durham County Councillor.
Sue Teddern – Brighton and Hove Labour party
Colin Appleby – Cities of London and Westminster CLP, member of LGBT Labour and Jewish Labour Movement Delegate to the CLP
Andre McPherson – Member of Jewish Labour Movement.
Edward Crask Hove CLP. Retired LP regional organiser.
Laureen Levy – ex-Labour member
David Bennun – former JLM member and longtime Labour supporter
Pete Newbon – ex-Labour member and JLM member.
Rachel Fidler – ex-Labour member, Hendon
Cllr Lee Cowen – East Worthing and Shoreham CLP, JLM
Dany Louise – Labour candidate, Old Hastings Ward
Craig Prescott – Labour Member
Susan Bowie – Shetland CLP
Luke Stanger – Hove and Portslade CLP
Paul Corrick – Cheshire East, left last year after the Livingstone fiasco
Nicky Easton – ex-Labour, Brighton Kemptown
Caroline George – Labour Member, Neath
Geoff Braterman – ex-Labour, Brighton Pavilion
Natascha Wolf – ex-Labour member, JLM member, Bristol
Doe Solomon – JLM
Pete Daly – Hove and Portslade CLP
Linzi Pinto – Labour Member, JLM
Lawrence Levin – JLM
Joy Robinson – Hove and Portslade CLP
John Erskine – Labour Member, Rother Valle
Marilyn Lee – ex-Labour member, London
Simon Myerson – Labour member 35 years, now ex
Sam Stopp – Labour Councillor, Wembley Central
Jonathan Black – Labour Member, JLM
Nicole Iszak – ex-Labour member
Andrew Rugman – Hove and Portslade CLP
Rob Minshull – Former National Secretary of Labour Students.
Kitty Lyons – Labour Councillor, Barnet
Tom Gray – Hove and Portslade CLP
More from LabourList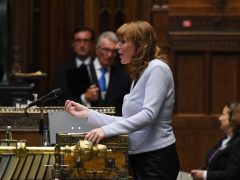 News
Angela Rayner has said Boris Johnson was either "negligent or complicit" over the sexual misconduct allegations made against…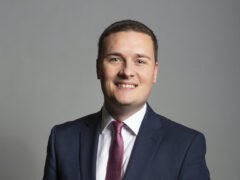 Comment
This weekend, I marched through the streets of Tredegar to celebrate the memory of Nye Bevan. It was…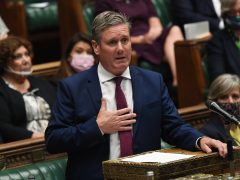 Daily email
"It's realistic." That was Emily Thornberry's assessment of Keir Starmer's announcement yesterday that a Labour government would not seek to…