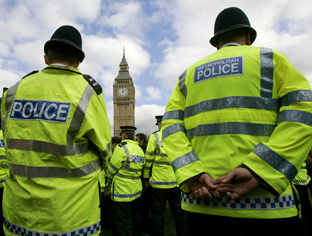 Sign up to LabourList's morning email for everything Labour, every weekday morning.
Today Jeremy Corbyn and Sadiq Khan are launching Labour's London campaign ahead of local elections on May 3rd. They will set out the key reasons for which voters in the capital should choose Labour next month – the inequality brought into sharp focus by the Grenfell Tower fire, the Tories' hard Brexit, their failure to build affordable housing – and argue it is Labour councils such as Camden and Croydon that have led the way on tackling those problems.
Crime takes centre stage. Since the start of this year, 52 people have been killed in London. The Labour leader and mayor of London will speak against the "reckless failure" of the Conservative government's record on policing and crime, which has seen the number of police officers cut by 21,000. You can track the cuts to your own local police force since 2010 with UNISON's nifty tool.
It is not just the Met Police being "woefully under-resourced" either, says Khan, it's how the Tories "continue to slash budgets for mental health services, schools, youth services and probation". To deepen understanding of the causes and effects, Corbyn has called a roundtable meeting to be held tomorrow with officers, experts and victims of violent crime.
It's worth revisiting both Labour's excellent party political broadcast, which warned "you can't have community safety on the cheap", and Khan's piece for LabourList from February in which he said May's elections are "a referendum on Tory police cuts".
The focus on crime and policing comes as a Guardian scoop reveals cuts have "likely contributed" to the increase in serious violent crime – according to the government's own research. The leaked Home Office documents pose major questions for Theresa May and Amber Rudd, particularly after Rudd yesterday stated the opposite when she said "the evidence does not bear out claims that resources are to blame for rising violence".
What could be more shameful? Well, today Rudd plans to present a new serious violence strategy (how about this as a strategy: stop cutting essential services for young people?). But this morning she denied seeing the research undertaken by her own department ahead of the launch. This is one of those situations where no explanation will do: it's either incompetence or dishonesty.
This weekend also saw Tory MP Kemi Badenoch admit to hacking into Harriet Harman's website a decade ago. But apparently that's ok – the Tories say it was simply "youthful exuberance"… from a 28-year-old. So if you notice that I've made mistakes, that's just my youthful exuberance and I'm afraid I can't be held accountable.
Sienna @siennamarla
Sign up to LabourList's morning email for everything Labour, every weekday morning.
More from LabourList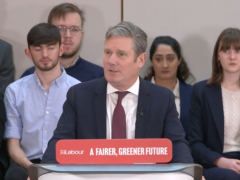 Comment
Below is the full text of the speech delivered by Labour leader Keir Starmer at the launch of…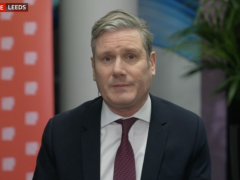 Video
Keir Starmer has said that NHS workers find the claims made by Matt Hancock in an excerpt of…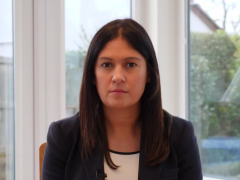 News
Lisa Nandy has described the House of Lords as "unelected and unaccountable to the public" and argued that…