Last night a former Conservative councillor in Barnet told residents to vote Labour for a "significant upgrade" in the quality of their local representatives.
Sury Khatri used his valedictory speech to slam the local authority's "right wing and hard Brexit based" Tory group, which until recently controlled the council.
The deselected councillor also criticised the outsourcing for which Barnet, known as the 'easyCouncil', is infamous.
He said: "The Capita contracts are disastrous and falling apart at the seams. Four years on, issues keep crawling out of the woodwork.
"This contract represents poor value for money and the residents are being fleeced. My deselection by Cllr Thomas is motivated by my skepticism of Capita."
In an extraordinary conclusion to his speech, Khatri declared that constituents of Hale ward "will get a significant upgrade in the quality of representation if they vote for the Labour candidates Ernest, Rachel and Liron".
He added: "I hope the residents deliver the right result on May 3rd – the Conservatives losing control."
Labour candidate for Hale ward Rachel Barker tweeted: "I am very pleased to receive the endorsement of Cllr Khatri. There aren't many Barnet Tory councillors I believe care about the local area above and beyond their own interests – but he is one."
The endorsement will come as a boost to the local Labour party in Barnet, which hopes to gain enough seats to take control of the council on May 3rd.
As LabourList reported in March, the Conservatives lost their majority on Barnet Council after three councillors were deselected and one resigned the whip amid rows over Brexit.
Last year the local authority was found by Ofsted to be failing vulnerable children, and its recent regeneration scheme was rejected by Sadiq Khan. The mayor of London said the net loss of hundreds of social homes would have been "completely unacceptable".
Echoing the sentiments Khatri expressed about the Capita contract yesterday, Hendon's 2017 parliamentary candidate Mike Katz described Barnet as "a textbook lesson on why outsourcing fails public services" in a piece for LabourList.
More from LabourList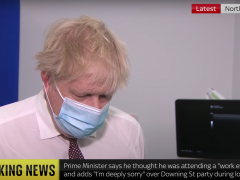 Video
Dominic Raab, Rishi Sunak and Boris Johnson have already given three car crash interviews today. The Justice Secretary…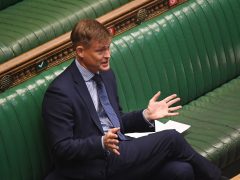 Comment
It is now over 1,650 days, or four and a half years, since the Taylor review was published.…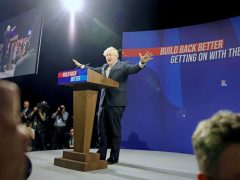 Comment
It's clear now. Boris Johnson misled the House of Commons in December with untruthful assurances that allegations of…