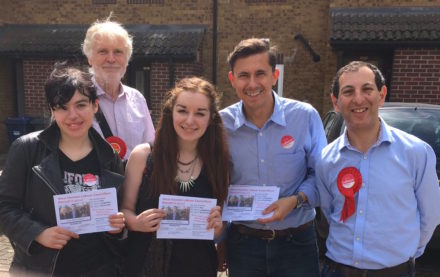 Last week the Tories lost their majority on Barnet Council. Three veteran councillors were deselected for being insufficiently pro-Brexit; one resigned the whip and threw the town hall into chaos. It's a sorry end to a woeful Conservative administration in north London, which should be apologising to its residents.
Apologising for outsourcing more than £300m of services to Capita. Apologising for chasing developers' money and wrecking communities through gerrymandering, barely disguised as botched estate regeneration. Apologising, in short, for neglecting the public realm and the communities they were elected to serve and enhance.
When I stood for election in the borough last year, in Hendon, many voters were as excised about poor local services like rubbish collection as they were about Brexit. They were certainly all concerned about the lack of affordable housing.
Whilst I assured them about what Labour could deliver in Westminster, I had to acknowledge that the failure they saw on their doorstep was the result of their council's disdain for local services. This goes beyond laissez-faire to a caricature of Thatcherite dogma.
Their 'easyCouncil' experience is a textbook lesson on why outsourcing fails public services. Libraries have been privatised, slashing space and leaving them unstaffed up to 80 per cent of the time. Capita's contracts have been woefully mismanaged. For instance, Barnet was fined for being the first council in the country that failed to submit its pensions accounts. They were found not to have an IT disaster recovery scheme, a chronic failure.
More gravely, they have neglected children's services, which were found by Ofsted to be "failing vulnerable children". The head of the service said it was "a miracle no child had died". Barnet has actively encouraged all schools to become academies, so the council can walk away from its duties as a Local Education Authority to manage admissions fairly.
And nowhere is the impact greater than when it when it comes to housing. Barnet have lost 827 council homes as part of their own regeneration schemes – most notoriously on the West Hendon estate, where a community has been destroyed by a council more interested in hosting developers than providing homes.
They have never managed more than 20 per cent affordable on any major schemes and have missed their own targets for the numbers of affordable homes being consented and built by 70 per cent.
In the local paper last week, the Tory council leader crowed about building 43 council homes – for a borough with more than 350,000 residents. No wonder London mayor Sadiq Khan recently turned down their regeneration plans for Grahame Park estate in Colindale, calling the net loss of 257 social homes "completely unacceptable".
I spent four years as a councillor next door in Camden, where – in the teeth of Tory austerity – it's clear that Labour values drive a completely different mindset to local services.
It isn't simply different policies, like delivering 664 homes (more than 300 of which have been council homes and Camden Living Rent properties); improving 48 schools and children's centres; investing more than £30m in accommodation for homeless people; being the first London borough to adopt tougher air quality standards; or investing on children's and youth services so that they are rated outstanding.
It is a worldview that doesn't treat public services as an anathema, or the most threadbare of safety nets, but instead embraces their value as part of what makes a civilised society.
Labour in Barnet has similar ambition for its communities. In its alternative budget, it proposed 800 new social homes, 30 extra police officers and a new fairness commission to ensure that residents don't lose out from regeneration.
Whether the axe on Tory rule in Barnet comes now, or in seven weeks' time after the local elections, it cannot come too soon.
Mike Katz was Labour's candidate in Hendon in 2017 and was a Camden councillor 2010-2014.
More from LabourList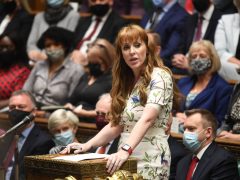 News
Angela Rayner has accused Boris Johnson of "watering down the rules to save his own skin" after the…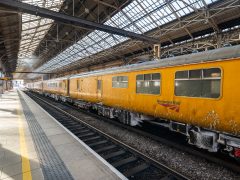 Comment
Network Rail, the company that owns and maintains Britain's railway infrastructure, has recently announced plans to cut over…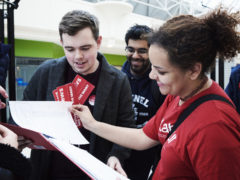 Daily email
The leadership of Momentum, elected in 2020 on the 'Forward Momentum' platform, promised change. And they now reckon they've…