Sign up to LabourList's morning email for everything Labour, every weekday morning.
Last night, Jeremy Corbyn attended a Seder hosted by left-wing group Jewdas. We know that because Guido Fawkes revealed it just past 10pm and all of Twitter is talking about it.
First, a quick catch up. 39 Labour MPs and peers called on Corbyn to suspend Christine Shawcroft from the party and thousands signed a petition demanding her resignation from the NEC. Sure enough, Saturday evening saw Shawcroft step down from Labour's ruling body with immediate effect. Eddie Izzard now takes her place. The comedian, who is seen as a Corbynsceptic but whose membership of the NEC won't affect its pro-Corbyn majority, swiftly called for the party to "stamp out the stain of anti-Semitism".
Yesterday afternoon Momentum released an unambiguous statement on antisemitism that was well-received by people across the party. For a few hours, it looked as if Labour's antisemitism row might not have made headlines today. Instead, it's Day 12 of the story and Guido's scoop has ensured it will keep running.
There have been furious reactions to news that the Labour leader went to a Jewdas event. You can understand why: many are hurt and tired of rehashing the same arguments.
Council candidates in Jewish areas have been struggling on the doorstep since the antisemitic mural story first broke; one described to me how "on one canvass every single Jewish Labour voter said they couldn't vote for us now". Barnet, where the Tories have wreaked havoc with its extreme outsourcing of public services, has become too close to call whereas a couple of weeks ago it was a near-certain win for Labour.
As ever, timing is key. The optics of Corbyn attending a Jewdas event without having first met with the Board of Deputies and Jewish Leadership Council are bad. The task with which Corbyn was equipped last week was to reach out to the "mainstream Jewish community" and many say this will have made that more difficult.
But this issue isn't as straightforward as it may seem. Over the last 12 hours there have been serious misrepresentations of Jewdas, a group made up of left-wing Jewish people. I know MPs' staffers who go to their meetings and were excited to have Corbyn attend last night.
Young Labour activist Charlotte Nichols was there and has written for LabourList today about why she was glad Corbyn joined them to celebrate Passover. She says some of the criticism levelled at Corbyn for his attendance is itself antisemitic and rebuts claims that Jewdas is "antithetical" to the "mainstream Jewish community". Her robust piece is well worth a read.
Again, there's a lot of hurt on every side of this row. Listening to one another is essential if, rather than let right-wing commentators control the narrative, Labour is to have a constructive conversation about antisemitism.
Sienna @siennamarla
Sign up to LabourList's morning email for everything Labour, every weekday morning.
More from LabourList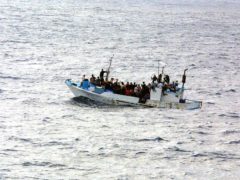 News
Civil service union leader Mark Serwotka has said union members are "sick of clearing up the mess" caused…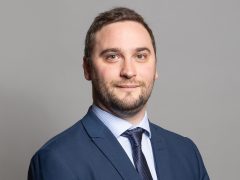 News
Former Conservative MP Christian Wakeford, who defected from the Tory Party earlier this year, has joined Labour's frontbench…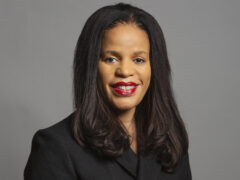 News
Former Labour MP Claudia Webbe has lost her appeal against her conviction after being found guilty last year…