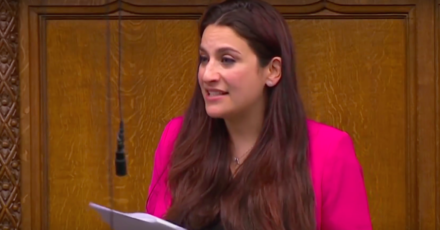 Backbench Labour MPs made emotional speeches during an antisemitism debate in the House of Commons yesterday.
Luciana Berger, Ruth Smeeth, Louise Ellman, John Mann and Margaret Hodge were amongst the MPs who have been praised for their powerful contributions to the parliamentary debate.
Luciana Berger told MPs she has been accused of being a "paid-up Israeli operative" and "Tel Aviv's servant", called an "absolute parasite" and told to "get out of the country and go back to Israel".
She said: "My party urgently needs to address this issue publicly and consistently. We need to expel those people from our ranks that hold these views – including Ken Livingstone.
"We have a duty to the next generation. Denial is not an option.
"Prevarication is not an option. Being a bystander who turns the other way is not an option. The time for action is now. Enough really is enough."
The MP for Liverpool Wavertree also called for Ken Livingstone, whose membership is currently suspended, to be expelled from the party.
"An assault upon Jews is an assault upon difference, and a world that has no room for difference has no room for humanity itself."

Labour MP @LucianaBerger's emotional speech on anti-semitism received a standing ovation from MPs in the House of Commons. pic.twitter.com/YBcgtXUh0F

— Channel 4 News (@Channel4News) April 17, 2018
Ruth Smeeth read out abuse she has received online, including "Hang yourself, you vile, treacherous, Zionist, Tory filth", "#JC4PM deselect Ruth Smeeth ASAP, poke the pig" and "the gallows would be a fine and fitting place for this dyke piece of Yid shit to swing from".
She pointed to those willing to "downplay the problem.. to cry smear, to say we are weaponising antisemitism".
The MP for Stoke-on-Trent North said: "Weaponising antisemitism? My family came to this country fleeing the pogroms in the 19th century. Of our relatives who stayed in Europe, none survived.
"We know what antisemitism is, we know where it leads. How dare these people suggest that we trifle with something so dangerous, so toxic, so formative to our lives and those of our families?"
Labour MP Ruth Smeeth condemns those who seek to downplay anti-Semitism. Commons debate on anti-Semitism here: https://t.co/cm3pwDul5R pic.twitter.com/OZDlZak2nP

— BBC Parliament (@BBCParliament) April 17, 2018
Luciana Berger and Ruth Smeeth were applauded by MPs following their speeches. Clapping is normally banned in the Chamber.
John Mann, chair of the all-party group on antisemitism, said his wife had been "threatened with rape" and sent a dead bird through the post.
Jeremy Corbyn has been criticised for choosing not to speak in the debate and leaving the Chamber early, missing a number of key speeches.
Deputy leader Tom Watson chose to sit on the backbenches, between Berger and Smeeth, rather than in his usual frontbench seat.
More from LabourList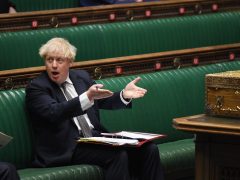 Daily email
The plot thickens. Boris Johnson was, according to one Tory MP, "ambushed with a cake". His birthday bash was…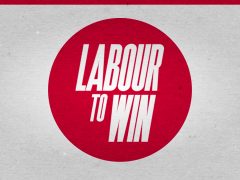 News
Labour to Win – the umbrella group that brings together Labour First and Progressive Britain in support of…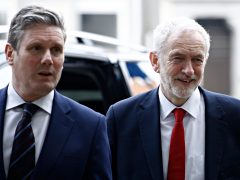 News
The Labour leadership has today won key votes at a meeting of the party's ruling body, with a…