Sign up to LabourList's morning email for everything Labour, every weekday morning.
Today Jeremy Corbyn and shadow housing secretary John Healey launch Labour's green paper on social housing. 'Housing for the Many', the party's review of affordable housing, sets out plans to build one million new homes – the majority for social rent – over 10 years.
In recognition of the issues raised by the Grenfell fire, Labour proposes a new standard for "decent" social housing – including fire safety guidelines for the first time – and ways of strengthening tenants' voices. Local authorities will also be given key powers that many have been calling for, namely borrowing freedoms and increased central funding for new builds.
"Luxury flats proliferate across our big cities, while social housing is starved of investment," the Labour leader said. "Too many people are living in dangerous accommodation at the mercy of rogue landlords."
The Tories' idea of "affordable rent" is up to 80 per cent of local market rent. We all know that is laughable. In London, where the housing crisis is most acute, a two-bedroom flat at that "affordable" rent can still require the tenant to earn up to £44,000. Instead, Labour will offer a new definition – one that is linked to incomes.
As one of the stories in Labour's latest party political broadcast highlights, ludicrously high levels of rent has devastating effects on those with precarious employment in particular. Student Stephanie was on a zero-hours contract, "working to exist", when her hours were cut dramatically. That led to a build-up of rent arrears, followed by eviction, and of course the council are then allowed to classify her as 'intentionally homeless'. The local authority thereby releases its duty towards her.
Councils have other ways of making people 'intentionally homeless'. They may offer private rented sector accommodation – not even social housing – in an entirely different part of the country, for instance. Working for a north London MP, I found this was one of the most common pieces of casework, and it's surprisingly easy for people to end up in that set of circumstances.
I won't forget one constituent who went to her MP for help after being evicted through no fault of her own. The council's offer of a privately rented flat meant not only moving from London to another city, but also made her legal obligation to allow her ex-partner to see their children on weekends impossible to fulfil. She showed us the costings: with rent, travel and expenses, she would surely fall behind on rent payments and soon be evicted from that property too. Yet if she refused the council's offer, she would be found 'intentionally homeless'.
The attitude of many budget-squeezed local authorities: beggars can't be choosers. Labour councils can try to avoid such cruel Sophie's Choice situations, with less punitive allocations schemes and more understanding housing officers, but ultimately the blame lies with government-led austerity. That's why 'Housing for the Many' is desperately needed.
Sienna @siennamarla
Sign up to LabourList's morning email for everything Labour, every weekday morning.
More from LabourList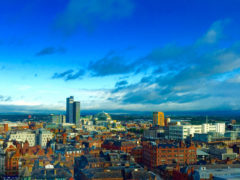 Comment
Demand for cycling and active travel is booming across the UK. A trend that developed during the pandemic…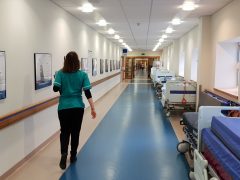 Comment
As a nation, we're getting sick in all kinds of ways. Life expectancy gains have stalled, people are…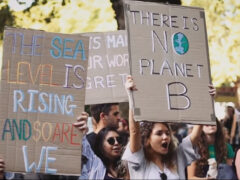 Comment
A few weeks ago, as local election results poured in, Keir Starmer claimed that "we are on course…