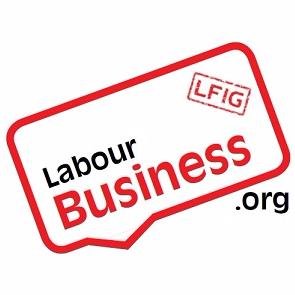 Last week Jack Dromey described the hostile takeover of GKN by Melrose as "a bleak day for British industry". A bleak day too for the 250 workers at the Redditch headquarters of GKN, and nearly 6,000 workers  in the UK of 59,000 GKN employees in 30 countries around the world. Their jobs, their future and the future of the third largest engineering company quoted on the London Stock Exchange is in doubt.
The Tory government's so-called industrial strategy is a complete myth. The narrow vote by shareholders in favour of the takeover of this 250-year old company was swung by hedge funds and arbitrageurs who owned 25 per cent of the shares, only recently acquired. Their short-term interest in making a quick profit came at the expense of the jobs, skills, research and development and survival of this major industrial company.
Who are the winners? A look at Melrose's own website tells us their strategy is "Buy Improve Sell" and their objective is to achieve a "significant increase in shareholder value often in as little time as 3 to 5 years". At the Mayfair headquarters of Melrose PLC, the main egos of the company will personally receive £286m in shares and benefits if they reach their target – money that could have gone into research and development and the long term development of GKN. One of the leading figures at Melrose was an employee at Hanson Industries in the 1980s, where Lord James Hanson and Lord Gordon White were two of Mrs Thatcher's favourite asset strippers.
The present law provides that there are only three grounds (apart from water takeovers, which are compulsory) on which the Business Secretary can refer a takeover to the Competition and Markets Authority (CMA), which then decides whether it should be blocked. One is media plurality, the second is UK financial stability, and the third is national security. Here the Business Secretary could refer the takeover on national security grounds as GKN is a customer of the Ministry of Defence.
I'm not one to praise the Daily Mail, but the paper has been campaigning to save GKN. Lord Heseltine, himself a former Defence Secretary, has asked the government to block the deal on national security grounds and said "no other country of our sort would allow this to happen". Even Gavin Williamson has expressed concern to cabinet colleagues.
Apart from campaigning with the trade unions and the Labour movement to get the deal blocked, what should Labour do in its manifesto and as a future ruling party?
Firstly, no shareholder who has acquired shares within six months of a takeover bid should be allowed to vote. Labour wants long-term patient investors for our industrial companies, not short-term predators. Had this been the law now, I doubt GKN would have been lost.
Secondly, the Business Secretary should be able to refer a takeover bid if it is in the interests of research and development, in the interests of science and technology, or in the public interest generally. That would cover cases where the national interest demands a referral but they do not fit neatly into one of the specific existing categories.
Last year Unilever, our third biggest company by market value, only just escaped a hostile takeover bid from Kraft, which took over Cadbury's in 2010. Unilever has just announced that its registered office will move to Rotterdam. Chief executive Paul Polman warned at the time that Dutch law provides a public interest defence for the company from predators, which we do not have in UK law.
We must strengthen our laws against hostile takeovers – not just because it is the right thing to do, but also to encourage long-term UK and overseas inward investors that their investment is safe from short-termism.
David Offenbach is vice president of Labour Business.
More from LabourList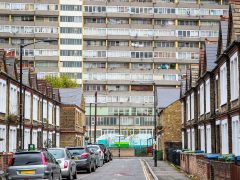 Comment
Whilst there has been much talk about the 'cost-of-living crisis' one of its key components, rent, has yet…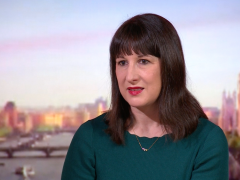 News
Rachel Reeves has warned that "people are worried sick about how they'll pay their bills and do their…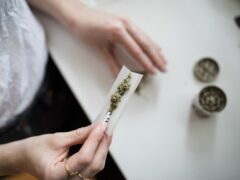 Comment
Drug death figures for 2021 released by the Office for National Statistics last week make for grim reading.…