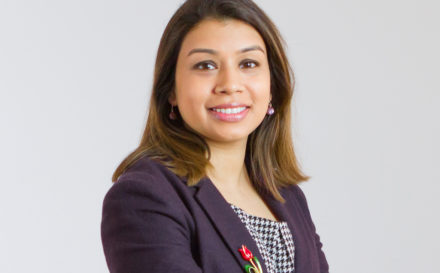 The formative years of my life were spent in Hampstead, in the heart of North London's Jewish community. I attended seder with my neighbours, went to Limmud with friends and still enjoy too much challah on Fridays. I have never been made to feel like an outsider.
Following the horrific terror attacks on 7/7, it was my Jewish neighbours and friends who offered protection to my Muslim mother when there was a backlash against the Muslim community.
After my election in 2015, when some kept pushing the ridiculous notion that a Muslim MP wouldn't have the support of the community – it was the likes of Rabbi Levin, Rabbi Harris and Rabbi Altshuler who welcomed me through the doors of their synagogues with open arms.
When my beautiful friend Jo Cox was murdered in 2016, it was those Rabbis and staff from the JW3 community centre in my constituency who were the first to offer me condolences. This is one of the reasons why I hold surgeries in JW3 and why it has become a second home to me.
As their Member of Parliament, I now feel it is my responsibility to pay back the respect that they've shown me over the years. I have spoken with Jewish constituents of all political persuasions and beliefs over the past few weeks.
On one particular doorstep, I spoke with a Holocaust survivor who arrived in Britain on the kindertransport and made a life for herself in West Hampstead. She told me of her anguish that Britain, a place that has been so welcoming for decades, has allowed a culture to re-emerge where Jewish concerns are disregard, derided, or the subject of outright denial.
In the past two years, there have been 123 antisemitic incidents in Camden. Of these, 97 are classed by the CST as "abusive behaviour", 9 as "damage and desecration" and 5 as "assaults". To some, these figures may not represent a crisis point, but we must not forget that this is a small community with a profound sense of history – meaning that each act of abuse is felt more widely than the victim alone.
This was a view made clear at a roundtable of Jewish leaders from across Camden that I convened with Keir Starmer MP and the leader of council, Georgia Gould. In attendance were charity leaders, rabbis, and community groups. A particular contribution that stuck with me was from one Rabbi who remarked that the "Jewish imagination is paranoia confirmed by history".
At the roundtable and on the doorstep, it has become evident to me that many Jewish people have felt singled out on the basis of their identity. Particularly in political circles, their objectivity is seen as "compromised" by their Jewishness. They often feel like they must issue disclaimers about their religion before speaking, as they are assumed to be acting in bad faith.
I know from personal experience that many other BAME citizens will have experienced having their identity second guessed. It is difficult to remain optimistic when you are faced with questions such as "Yeah, but where are you really from?" or "Where do your loyalties really lie?"
From the left, Jewish concerns over antisemitism are sometimes portrayed as smears to undermine the Palestinian cause. From the right, their concerns are sometimes dismissed as cover for the 'secret plots' of 'globalists' to undermine the Brexit process. It is totally unacceptable and it must stop.
Ultimately, the responsibility for action lies with those in position of leadership. In addition to amplifying positive voices from within the Jewish community, we need to tighten our legislation to ensure that the law reflects the changing nature of hate crimes. Within our political parties, it needs to be made abundantly clear that membership reflects a set of values, and not a safe space for gutter-dwelling bigots.
It's with great sadness that I find myself writing about antisemitism rather than celebrating the Jewish community's huge contribution to British life. However I want to make it clear that for as long as antisemitism remains a scourge in our political life, they will have the strongest of allies in Hampstead and Kilburn.
Tulip Siddiq is MP for Hampstead and Kilburn.
More from LabourList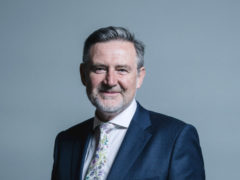 Comment
Tonight will be like old times. The lobby correspondents gathering outside Committee Room 13. Ears pressed to the…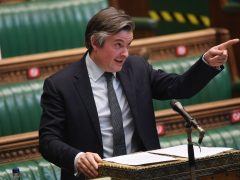 News
Jonathan Ashworth has said the spread of the Indian variant in the UK could have been avoided while…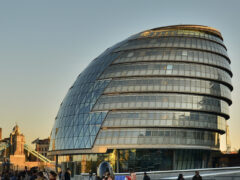 Comment
As chair of Sadiq Khan's re-election bid, I'm so proud of the positive campaign we ran and the…