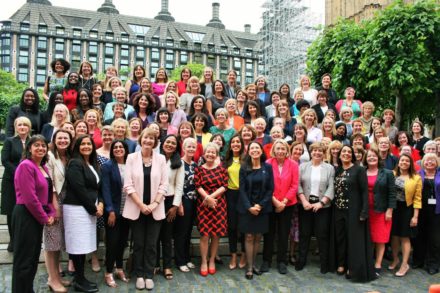 Since Labour's introduction of all-women shortlists (AWS) in 1997, there has been a dramatic improvement in the representation of women in parliament. A 2016 briefing revealed that these shortlists were instrumental in doubling the number of female MPs between 1992 and 1997, from 9.2 per cent to 18.2 per cent. From then on, the percentage of women in parliament has stayed above 17 per cent – a figure that Labour has consistently propped up through their implementation of positive action. The most recent general election saw Labour gain 18 female MPs, whilst the Conservatives lost three.
Positive action is frequently called into question. I agree that such measures shouldn't be needed, but unfortunately they are still necessary. Prior to 1997, women made up a mere 9.2 per cent of the Commons in 1992 and 6.3 per cent in 1987. These figures are all that is needed to make a case in support of all-women shortlists, and whilst opponents contend that MPs should be elected through ability alone, generations of middle-aged, middle class, white men being elected means that I struggle to accept the idea that we live in a meritocracy. We should also acknowledge that AWS do not prevent the selection of high calibre candidates, but in fact boost the chances of talented women who may have otherwise been overlooked.
Women have faced years of systematic, institutional discrimination and I believe that the results of positive action provide only the very basic representation that is essential for a representative democracy.
On BBC's Question Time, James Cleverly recently defended the Tories' gender representation record on the basis that they have produced two female Prime Ministers. I must give credit where credit is due and say that a female leader is an essential step in the direction of equality. Having had exclusively male leaders of our party undermines Labour's claim to be the party of equality, and as Harman so correctly pointed out "it is becoming a bit of a thing" that we are yet to have a female leader. This is a sad reflection on Labour and something that needs to be changed – especially as no one likes to be 2-0 down to the Tories.
However, it is also crucial to analyse May's policies, which I find difficult to reconcile with the view that her time in office is beneficial to women. The Prime Minister has supported legislation that could mean the closure of 4 in 10 women's refuges, and backed a policy that could force women to relive their experience of rape in order to receive welfare.
Merely having women in politics does not mean feminist issues are tackled in the political arena. Improved representation must also mean the problems that face women in particular are constantly being forced to the forefront of politics.
As Sophie Walker argues: "for a woman's power to be truly consequential, she must wield it with an understanding of how it will effect the lives of other women". I believe the women elected through all-women shortlists understand this fact.
Laura Pidcock has used her new role of parliamentarian to advance critical issues in feminist politics, such as the gender pay gap. The reason MPs like Pidcock are so important is not purely because they are female, but because they are becoming increasingly outspoken feminists and tackling women's issues head-on.
One woman in a position of power cannot compensate for a lack of representation across parliament, particularly when that woman is drowning in a cabinet of white, middle-aged men. We should not conflate a female Prime Minister with a triumph for all women, because success, especially when the Tories are in power, does not trickle down from the top.
Elizabeth Burns is a Labour member studying politics and sociology at the University of Bristol.
More from LabourList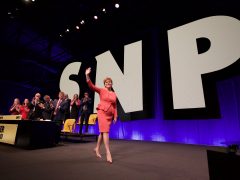 Comment
As allegations of Tory corruption and incompetence go up, their poll lead goes down. The two main parties…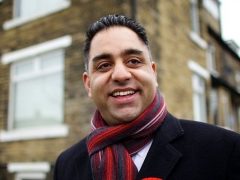 Comment
Boris Johnson's government is one that holds the working class, in all its diversity, in utter contempt. And…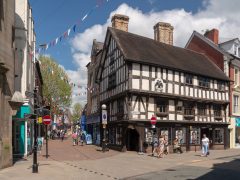 Daily email
Dominic Raab is under fire again for his mishandling of the Kabul evacuation. The former Foreign Secretary, recently…