The National Union of Teachers (NUT) conference – my first, and the last before it fully amalgamates with the Association of Teachers and Lecturers (ATL) to become the National Education Union (NEU) – was an eye-opener.
The motion I wanted to speak on was about Labour Party affiliation. A vote on this subject was held at last year's conference and was lost by a very close margin of 49.4 per cent to 50.6 per cent – one that makes the 52 per cent who voted for Brexit look like they have a huge mandate. However, this time the debate and vote was destined not to happen with the motion on "political fund and political campaigning" put very much into the long grass.
There is little point in moaning about the process. My understanding is that not enough NUT divisions deemed Labour Party affiliation important enough to move it up schedule, but that doesn't stop me feeling frustrated.
I attended a fringe at the conference that was packed full of hundreds of Labour-supporting teachers. There the excellent Laura Pidcock told us that non-affiliated unions will have the same say over party policy as those affiliated. To an extent, she is right. It makes sense for Angela Rayner and her team to come to the teaching unions to discuss education policy. However, I still feel affiliated unions will have a greater say over the manifesto as whole, with other things like workplace apprenticeships and tackling child poverty also clearly affecting education. Besides, being affiliated is more than just being involved in policy debate.
As a member of the Labour Eastern regional board I speak to colleagues from our affiliated trade unions all the time. Not only do they have seats on boards like this across the country, they also hold a lot of sway when it comes to parliamentary selections, strategy and – yes – policy formation. Unite, Unison, the GMB and all the other affiliated unions have their seat at the table, yet the NUT (or NEU) does not.
Now the arguments against affiliation vary; some will say that not all teachers vote Labour. My answer to that is first, they should asLabour will always be the party for teachers and school staff along with all public sector workers; second, the government's dastardly trade union bill actually allows members to opt out of the political levy.
Others will argue that Labour introduced academies and therefore can't be trusted. As a Labour politician (albeit a junior one) who has always opposed academies, I understand their concerns even if I don't agree. We know that Labour was short-sighted when it came to academies but that Michael Gove and his cronies are to blame for the forced academisation of our schools. We can also fairly assume that if we affiliate to the Labour Party, we can be more involved with with sculpting Labour policy. We could have had more say over whether Blair's academisation programme happened.
People may argue that our upcoming full amalgamation with the ATL means now would be the worst time to consider Labour Party affiliation. But on the contrary, it is the best time. If we were to be affiliated, the ATL section would be forced to at least debate the idea. The new union, the NEU, would leapfrog Usdaw and become the UK's 4th largest trade union. Imagine the collective power we could have if we worked hand in hand with the Labour Party ahead of the next general election.
Without affiliation, we are simply watching important decisions being made without us – perhaps even unaware those decisions are taking place. I urge any NUT/ATL members reading this: go back to your branches and ask for Labour Party affiliation to be put on the agenda.
Chris Vince is a maths teacher, Harlow councillor and former parliamentary candidate in Chelmsford.
More from LabourList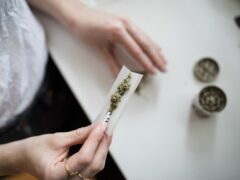 Comment
Government plans announced at the Home Office national drugs summit last week, including the expansion of football banning…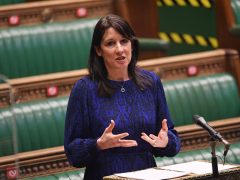 News
Rachel Reeves has urged the government to "get a grip" on rising energy bills, describing Ofgem's announcement that…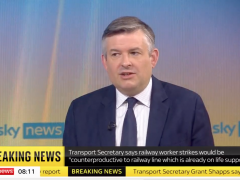 Video
Jonathan Ashworth has warned that 'partygate' is "taking up all the energy and focus of ministers" and distracting…