Today Chris Grayling announced that the East Coast Mainline will be temporarily run by the government after being privatised by George Osborne in 2015.
Transport Secretary Chris Grayling has admitted that the East Coast line will return to the 'not-for-profit' London and North Eastern Railways, after just three years with Stagecoach and Virgin.
The decision comes after the franchises could no longer meet payments due to lower passenger numbers and profits.
The news marks the third intervention of this kind in a decade, with the contract terminating three years early – halfway through their contract.
In response to Grayling's statement in the Commons, Labour's Jenny Chapman challenged him to say "My name's Chris Grayling and I've just renationalised a railway". The minister refused to do so.
The government insists that renationalisation is not a "long-term" answer, and that its control over the service will last only until a new public-private partnership can be appointed in 2020.
Speaking in the Chamber today, Shadow Transport Secretary Andy McDonald claimed Grayling had treated the Commons with contempt by failing to provide the opposition with an electronic copy of the statement. He noted that Grayling had done this before.
McDonald pointed out that the government had failed to impose restrictions on what Virgin and Stagecoach could do next, calling the statement "a smokescreen to divert attention from the failings of his policy".
Labour's transport spokesman warned: "This is not nationalisation. Privatised rail is broken beyond repair yet the Tories are still handing these services back to the private sector because they are wedded to a broken free market ideology".
In 2015, the Conservative government privatised Directly Operated Railways, meaning that a franchise collapse, like the one revealed today, would see the service run by a consortium of three companies – Arup Group, Ernst & Young and SNC-Lavalin rail & Transit.
While Labour emphasised that the service had not been nationalised, TSSA general secretary Manuel Cortes welcomed the news and noted that as ticket prices increased, the service had deteriorated under private ownership.
Cortes said passengers have been "enduring increasingly delayed train times and dreadful overcrowding and all too often, no seat at all".
He suggested that Chris Grayling should take cues from the last Labour government, "who banned National Express from the rail industry in Britain after they ran East Coast into the ground".
The TSSA chief said "neither Virgin nor Stagecoach should never again be awarded a public contract in Britain".
More from LabourList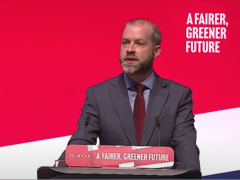 Comment
Below is the full text of the speech delivered to the Labour Party conference by Shadow Business Secretary…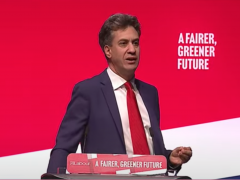 Comment
Below is the full text of the speech delivered to the Labour Party conference by Shadow Climate Change…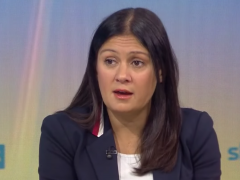 News
Lisa Nandy will declare that the next Labour government will "rebuild Britain from the ground up" in a…