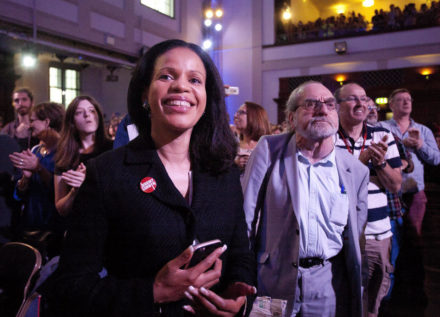 In Lewisham, as all over Britain, our communities are facing the brunt of nearly 10 years of Tory rule. Our public services, local schools and hospital under strain; our welfare state decimated.
It is for this reason that I am standing to be Labour's candidate for Lewisham East: to defend our communities and provide a strong, powerful voice and advocate in parliament. I will be fighting to ensure we deliver a Labour government, which stands against austerity to bring hope and fundamental change to the people of Lewisham.
Our public services can't face more years of the Tories' cuts and people of all ages can't face a further deepening of the housing crisis. I believe there is an alternative. I believe in building a society based on socialist values; where wealth is divided among the many, not the few; and where our NHS, education and other services are publicly owned and publicly funded. Where the government encourages councils to build the affordable council housing we need, rather than puts barriers in their way.
As part of our campaign to end Tory rule, I will fight for the working people of Lewisham, who have been let down by falling living standards and attacks on their rights under the Tories.
I first joined a union aged 16 as a youth worker, and have campaigned with our trade unions my whole working life. We need to restore trade union freedoms, starting with the repeal of the Trade Union Act, and to tackle corporate greed, insecurity and low pay.
As your MP, I will make it my priority to fight for a better deal for all workers in Lewisham, and I will always stand shoulder to shoulder with those taking action, including to defend our health, education and other essential public services.
The Windrush Generation scandal of recent weeks has shown the heartless Tories up for what they really are – putting a wish to appease hard-right former UKIP supporters through the 'hostile environment' on migrations ahead of the needs of our communities and rights of our citizens.
I stand for a different approach. I am the daughter of the Windrush generation – my parents came to the UK from the Caribbean and helped build this country. I know first-hand the impact of racism and discrimination, and have dedicated my life to fighting it. I have worked across London campaigning against the BNP and EDL, and with community campaigns tackling police racism. As chair of the Council of Europe "All Different, All Equal" campaign, I worked across borders to campaign against bigotry. As an MP, I will be a fierce advocate for equality and will stand up for Lewisham East's proud and diverse communities.
Tory cuts have also made our communities less safe, with further cuts to both policing and community services to come. As chair of Operation Trident, a community-led partnership with the Metropolitan Police Service to tackle gun murders disproportionately affecting London's Black communities, I identified Lewisham as a borough of significant concern. I worked with the Mayor of London to deliver record police numbers and a reduction in crime.
I know that the solutions needed to support Lewisham go beyond policing: I will also fight for investment in our youth services, and safeguarding and mental health support in schools. I know I have the experience and drive to represent and fight for Lewisham East. I will bring with me more than 20 years experience in the Labour Party, and many more in our trade union movement. I have served our party in office as a councillor, investing in frontline services and building council homes.
As a former chair of Operation Trident and a charity chief exec, I have hands-on experience of the practical solutions to the issues facing families in Lewisham – from child poverty to tragic violent crime. In order to win, we need to build on our clear anti-austerity message and a firm break from the political consensus of the past. Working with our whole Labour family, I will ensure that we grasp the historic opportunity before us to elect a Labour government and I will be committed to the policies developed under Jeremy Corbyn's leadership, to transform our economy and society into one that works for the many.
Only a Labour government can repair the damage of years of failed Tory austerity, and we need to be working together to ensure our vision For The Many, Not the Few is put into place at the earliest opportunity. I am a passionate and tireless campaigner and will always be on your side – let's work together to make it happen.
Claudia Webbe is an Islington councillor standing for selection in Lewisham East. 
More from LabourList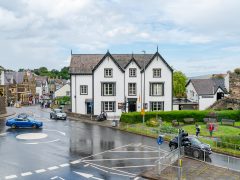 Comment
The recently announced co-operation agreement between Welsh Labour and Plaid Cymru offers much hope. The deal will see the…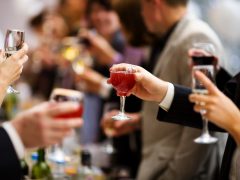 News
Jonathan Reynolds, Labour's new Shadow Business and Industrial Strategy Secretary, has urged people not to "pre-emptively" cancel their…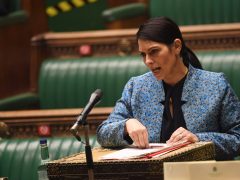 News
Yvette Cooper has resigned as chair of the home affairs committee following her appointment to the opposition frontbench…