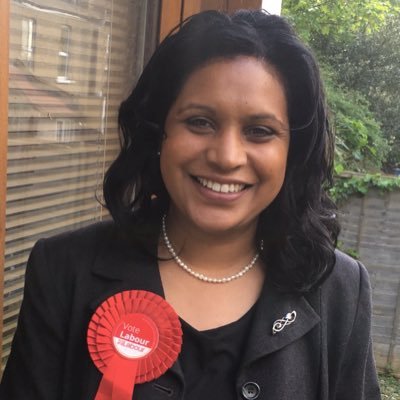 Janet Daby has been selected by local Labour members to fight the safe Labour seat of Lewisham East in the by-election on June 14th.
Daby, currently deputy mayor of Lewisham, beat Momentum-backed Sakina Sheikh and Claudia Webbe, the Jeremy Corbyn ally endorsed by Unite.
The vote breakdown was as follows:
Janet Daby – 288
Sakina Sheikh – 135
Claudia Webbe – 35
Janet Daby, who has been a local councillor in the constituency since 2010, has lived in Lewisham East for over 22 years.
Commenting after her selection win, Daby said: "It is such an honour to be selected to stand as Labour's candidate for Lewisham East. This is my home and I know the issues that matter to people because they are the same issues that matter to me. We want a good hospital, we want decent affordable housing, we want a good education and fair opportunities for all our kids, we want a transport system that is fit for purpose, and we want to live in a safe welcoming borough where everyone can feel at home.
"The Lib Dems/Tory coalition tried to close our hospital. I am proud to have been part of the campaign which stopped that, and I'm proud to have campaigned against the punitive Tory cuts that have put all our services under intolerable pressure.
"I'm also proud to have campaigned against this government's appalling immigration policies which have caused so much heartache to a generation which helped us rebuild our country.
"I hope the people of Blackheath, Whitefoot, Lee, Hither Green, Catford, Grove Park, Rushey Green and Downham will put their trust in me to be their voice in Westminster. I look forward to working with them, Jeremy Corbyn and my Labour colleagues to bring in the radical Labour government Lewisham East so desperately needs."
Congratulating Daby on her win, Jeremy Corbyn said: "It's a great pleasure to welcome Janet Daby as our candidate in Lewisham East. She is a great campaigner and has already been lobbying me about Southeastern's appalling train services. She will be a great advocate for the people of Lewisham and I look forward to working with her should she be elected on 14 June."
Although Janet Daby voted for Corbyn twice, in both the 2015 and 2016 leadership elections, her selection campaign was supported by activists in Corbynsceptic groups Progress and Labour First.
She pitched herself as "unity candidate", and the central message of her short campaign was support of single market and customs union membership, indicating continuity with Heidi Alexander's strong pro-EU position. Alexander was co-chair of the Labour Campaign for the Single Market and a leading supporter of Open Britain, and Daby will be expected to continue her predecessor's work on these issues.
Her victory is seen as a major win for the Corbynsceptic wing of the party. The Lewisham candidate was quickly congratulated on Twitter:
Huge congratulations to @JanetDaby – Labour's candidate for Lewisham East. Looking forward to joining you on the campaign trail!

— Wes Streeting MP (@wesstreeting) May 19, 2018
I'm over the moon for @JanetDaby and our constituency. Janet's warmth, experience and values shone through in her speech. She will be a superb MP for Lewisham East and I look forward to campaigning for her 🌹✊🏻 https://t.co/Eky6Ot6bsJ

— Tom Copley (@tomcopley) May 19, 2018
Sakina Sheikh, touted by some on the Left as possibly 'the first Momentum MP', was seen as a frontrunner in the race. The Momentum-backed Lewisham councillor was expected to win the selection contest until just a couple of days ago, when Daby's campaign team became more confident of their chances.
Earlier today, it was announced that Sheikh had been withdrawn from the shortlist for Lewisham East after information was passed on to the party's ruling body that she had supported Take Back the City, which stood a candidate against Labour in the 2016 London Assembly elections. However, Sheikh was back on the shortlist within minutes.
Claudia Webbe, who was endorsed by Unite and thought to have the support of key figures in the leader's office, is a member of Labour's national executive committee.
Webbe is still on the Momentum slate for the upcoming NEC elections. All members of the slate must pledge not to stand for parliament while on the NEC, therefore the Islington councillor is not expected to run again for selection soon.
More from LabourList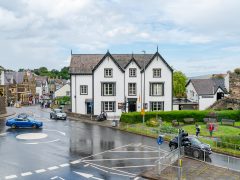 Comment
The recently announced co-operation agreement between Welsh Labour and Plaid Cymru offers much hope. The deal will see the…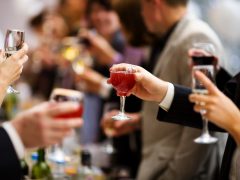 News
Jonathan Reynolds, Labour's new Shadow Business and Industrial Strategy Secretary, has urged people not to "pre-emptively" cancel their…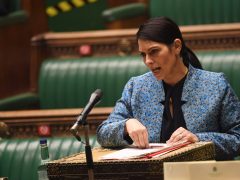 News
Yvette Cooper has resigned as chair of the home affairs committee following her appointment to the opposition frontbench…