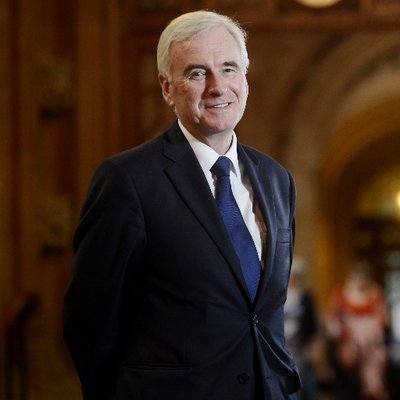 Labour's second State of the Economy conference returns to Imperial College in London this weekend. It confirms that is the ideas of the left that are now making the running. Eminent academic economists will join with council and business leaders, and hundreds of ordinary activists to debate and discuss how we can create the economic alternative that is now so urgently needed.
Just this week, East Coast Mainline was taken out franchising for the third time, and the Treasury Select Committee condemned the directors of Carillion for "stuffing their mouths with gold" whilst the company collapsed. Both are damning examples of how the belief in government that markets and privatisation are the best way to organise society – the ideas of neoliberalism – have failed all but a very few at the top.
Too many governments, influenced by neoliberalism, have viewed effective corporate regulation as a barrier to prosperity, not an essential support. The result is a regulatory system that is not fit for purpose. The financial sector alone has at least 29 overlapping regulators, including the Faculty Office of the Archbishop of Canterbury.  The four big accountancy firms dominate the market and operate seemingly with impunity, as the collapse of Carillion demonstrated. Whether their clients win or lose, the big four always seem to ensure they themselves make a profit.
People are sick of losing their jobs, their pensions and their shareholding from corporate failures, but watching the culprits keep their large pay offs, pension pots and bonuses.  So I have asked Professor Prem Sikka to examine our regulatory system and bring forward proposals for reform to reinvigorate it.
Labour's core economic objective is to create a prosperous economy that provides the richest quality of life possible for all our people, with its wealth produced in an environmentally sustainable manner. That means demonstrating how we can create the wealth needed to support this society in the new era of the fourth industrial revolution. And it means showing how we can confront the urgent, existential threat of climate change.
We need to secure major institutional changes to deliver the long-term, patient investment needed in new technologies, which is why Labour will create a National Investment Bank and transform our financial system, ending the excessive focus on short-term gains.
But it also means showing how that wealth can be fairly and sustainable shared. Our structural reforms are aimed at securing what Tony Benn described as an "irreversible shift in wealth and power in favour of working people".
So we will democratise our economy at every level, massively scaling up the co-operative sector and introducing a "Right to Own" for workers when their companies are up for sale or threatened with takeover. It will require corporate governance reform, giving workers representation on company boards. We will restore trade union rights at work, and are exploring examples of legislation used elsewhere to enable profit sharing and share distribution. The wealth that our society produces includes the data we generate, and Labour will be exploring over the coming months ways in which that wealth can be put back into the hands of those who produce and use it.
Above all, it means improving the quality of people's lives – not just in improving pay and giving people secure jobs, but in the human quality of people's relationships and their free time.
We should work to live, not live to work, but under neoliberalism in Britain we seem to have got things the other way round. We work some of the longest hours in Europe to compensate for low investment and low productivity. A British worker produces in five days what a French or German worker produces in four.
As we invest and improve productivity we should look again at how we can reduce working hours, giving people more time for leisure and family life. The great promise of automation and the fourth industrial revolution is that we can liberate people from drudgery at work. But that will not happen without a government committed to making it happen, and able to assess its progress not only against the usual measures of success like GDP, but on metrics that show meaningful impacts for people – like real wages and inequality, and environmental protection, as the Institute for Public Policy Research has recommended.
The tide of history has turned against the old neoliberal way of thinking. These ideas – Labour's ideas – are becoming the new mainstream. Put into place, the next Labour government will build an economy for the many, not the few.
John McDonnell is Shadow Chancellor and MP for Hayes and Harlington. 
More from LabourList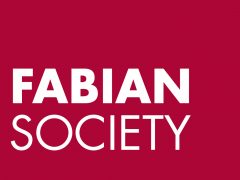 Comment
If you have to stop work in Britain today, your financial position will plummet. Government-mandated minimum payments for…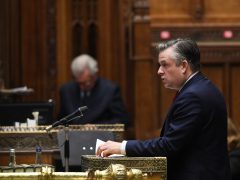 News
Jonathan Ashworth has said the latest statistics on poverty in the UK are a "devastating verdict" on the…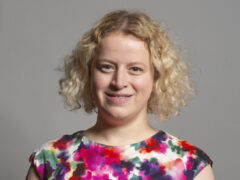 Comment
Next week, MPs will debate the government's cruel new illegal migration bill. The legislation will make it impossible…