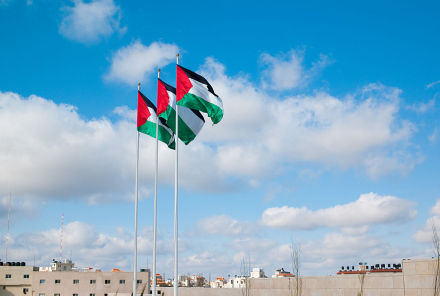 Sign up to LabourList's morning email for everything Labour, every weekday morning.
Labour MPs and members are discussing yesterday's shameful events: at least 55 Palestinians including children were killed and more than 2,270 were injured when Israeli forces fired live ammunition at protesters.
Mark Regev, Israel's ambassador, described the violent response as "measured". As Labour MP Wes Streeting tweeted: "If, as Israel's ambassador claims, yesterday's action was "measured and surgical" then I'd hate to see what he thinks "unmeasured and indiscriminate" looks like."
President Trump called the Gaza protests a "gruesome propaganda event". As to be expected, the President did not recognise the role his decisions had played. Images of Ivanka Trump's smiling and clapping as she opened the new US embassy in Jerusalem were shown alongside photographs of chaos and violence in Gaza.
"We are concerned by the reports of violence and loss of life in Gaza," the Prime Minister's official spokesman said. "We urge calm and restraint to avoid actions destructive to peace efforts. The UK remains firmly committed to a two-state solution with Jerusalem as a shared capital."
The Foreign Office responded in a similarly cautious way. Middle East minister Alistair Burt noted that Hamas may have sought to "exploit these protests" for "violent purposes", and said: "We will not waver from our support for Israel's right to defend its borders. But the large volume of live fire is extremely concerning." He said the British government would "continue to implore Israel to show greater restraint".
Jeremy Corbyn demanded "not just international condemnation, but action". Emily Thornberry commented: "These incidents must also be the catalyst for urgent and concerted international pressure on the Netanyahu government to lift the blockade on Gaza, and end Israel's illegal occupation of the Palestinian territories.
"No longer can Netanyahu act as a law unto himself, under the protection of the Trump administration, whose decision to move the US embassy to Jerusalem today has further inflamed the situation."
Rather than merely urging "restraint", the Shadow Foreign Secretary called on Israeli forces to "stop this vicious and utterly avoidable slaughter of peaceful protesters".
A statement put out by Labour Friends of Israel yesterday has sparked fierce debate amongst party members. "Hamas must accept responsibility for these events," LFI said in a tweet that has now been deleted.
Israel-Palestine writer and activist Gary Spedding, who was recently invited to Corbyn's postponed roundtable on antisemitism, reacted on Twitter accusing LFI director Jennifer Gerber of having a "callous disregard" for the lives of Palestinians.
LabourList understands that a complaint has been made against LFI to general secretary Jennie Formby, on the grounds that the group has brought the party into disrepute.
Further protests are likely in Gaza today. Expect anger and robust debate in the House of Commons this morning as Boris Johnson answers Foreign Office Questions.
Sienna @siennamarla
Sign up to LabourList's morning email for everything Labour, every weekday morning.
More from LabourList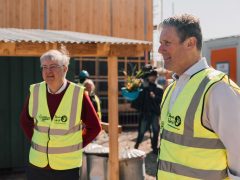 News
Mark Drakeford, the Labour leader in Wales and First Minister of Wales, has called for internal party reforms…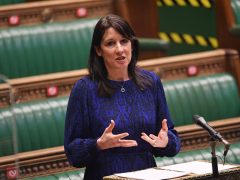 Comment
Rachel Reeves put some more flesh on the bones of Labour's economic policies today. While we await Boris…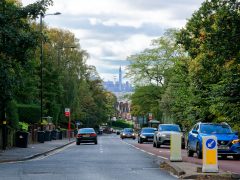 News
Labour has set out its selection timetable for choosing a new parliamentary candidate in Birmingham Erdington ahead of…