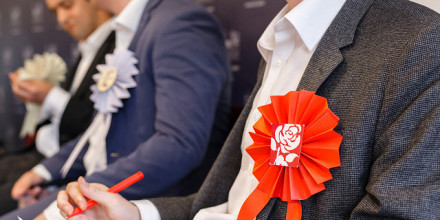 The chair of Lewisham East CLP, Ian McKenzie, has been suspended by the Labour Party over tweets that described Emily Thornberry as "too old" to be made a "sex slave" by Islamic State.
During a Twitter exchange in 2015, McKenzie criticised the idea that anyone could negotiate with terrorist group ISIS. "Maybe she'd agree sex slavery to one man only, provided he didn't sell her on or insist on gang rape," he wrote.
In 2016, McKenzie made a similar comment, this time referring to the Shadow Foreign Secretary. He tweeted: "Emily Thornberry is too old for ISIS. They won't make a sex slave of her. They'll behead her and dump her in a mass grave."
McKenzie has been suspended while the matter is investigated by the party.
The tweets were unearthed by left-wing writer and activist Owen Jones following allegations made by Aaron Bastani of Novara Media that McKenzie had engaged in improper behaviour in the Lewisham East selection contest.
Oh my god pic.twitter.com/3ovzqJ9mmD

— Owen Jones🌹 (@OwenJones84) May 20, 2018
I'm told that Ian McKenzie has been suspended from the Labour Party this evening. Nice, quick and decisive! Personally I don't think that anyone publishing that bile belongs in a progressive party.

— Aaron Bastani (@AaronBastani) May 21, 2018
There was some confusion over the suspension yesterday, as journalists were briefed by the party that McKenzie had been suspended, before reversing their position, while the local party chair had not been informed.
McKenzie confirmed in a lengthy statement today that he received an email from Labour at 9.25am informing him of his suspension. The elected party official explained that his tweets were not intended to be jokes about killing Thornberry, but a "deadly serious condemnation" of the actions of ISIS.
Baroness Ann Taylor and Labour MP Ben Bradshaw have tweeted in support of McKenzie.
I have known Ian McKenzie for more than 25 years and few people have done more work for the Labour Party to return Labour MPs and Labour Governments than @iMcKenzied.

— Ann Taylor (@AnnTaylor_HoL) May 22, 2018
I'll second that. https://t.co/qRhpGMXmZj

— Ben Bradshaw (@BenPBradshaw) May 22, 2018
British novelist Linda Grant tweeted in defence of McKenzie, and offered to clarify the comments on his behalf to Labour's compliance unit.
As the person who you were responding to in those tweets, I read them as I intended my own – as a comment on the violent misogyny of Isis and im happy to make that clear to compliance if you need me to.

— Linda Grant (@lindasgrant) May 22, 2018
---
Ian McKenzie's full statement:
I was suspended from the Labour Party at 9.25 am this morning by email, many hours after lobby journalists were told. There has been a controversy on Twitter where tweets I made in December 2015 and January 2016 have been taken out of context and my views badly misrepresented. I wish to clarify them.
At the time of the tweets, ISIS (Daesh) were very strong in both Syria and Iraq and controlled large areas of territory in both countries. In December 2015, there was a parliamentary debate on air strikes in Syria, the debate which had been closed by Hilary Benn as Shadow Foreign Secretary.
More from LabourList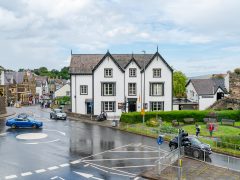 Comment
The recently announced co-operation agreement between Welsh Labour and Plaid Cymru offers much hope. The deal will see the…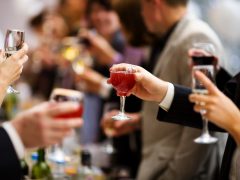 News
Jonathan Reynolds, Labour's new Shadow Business and Industrial Strategy Secretary, has urged people not to "pre-emptively" cancel their…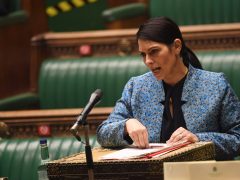 News
Yvette Cooper has resigned as chair of the home affairs committee following her appointment to the opposition frontbench…