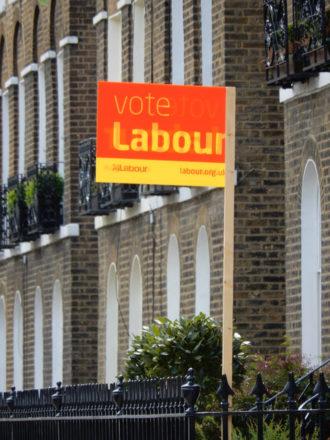 I've already written an overview of Thursday's local elections. Here's some more detail about five of the key marginal councils to watch. I've chosen a handful outside London as the media tends to be very London-centric so there has already been extensive coverage of key London councils such as Barnet, Wandsworth and Westminster.
Calderdale. Calderdale is one of the metropolitan boroughs making up West Yorkshire. Halifax is the main town within it, alongside five smaller towns: Brighouse, Elland, Hebden Bridge, Sowerby Bridge and Todmorden. The Pennines on both the Yorkshire and Lancashire sides are politically marginal territory with a tradition of three-party politics (Labour, Tory and Lib Dem) and high levels of working class owner-occupation, which makes for political volatility as many voters are economically vulnerable to changes in interest rates.
There are two parliamentary seats covering the area: Halifax, a Labour-held marginal, and Calder Valley, which the Tories clung on to by just 609 votes against Labour in 2017. Calderdale voted 55 per cent for Leave in the Brexit referendum but both constituencies swung quite heavily to Labour in 2017, in contrast to some nearby areas.
The council is currently led by Labour's Tim Swift but is hung: Labour has 23 seats, the Tories 21, Lib Dems 5 and independents 2. Labour therefore requires 3 gains to take overall control, but as with all Mets only one third of the seats are up for election. Wards Labour needs to gain to take control are Luddendenfoot (Tory majority of 16 in 2014), Brighouse (Tory majority of 172), but then the rather difficult targets of either Skircoat (Tory majority of 472) or Rastrick (Tory majority of 534).
Dudley. Dudley is a metropolitan borough in the Black Country on the western edge of the West Midlands conurbation. The council oscillates back and forth between Labour, Tory and no overall control (NOC). It was one of UKIP's best areas in the UK and voted 68 per cent for Leave. UKIP hold the balance of power on the council and are supporting a Tory-led administration. Currently Labour has 35 seats, the Tories 29, UKIP 7 and an Independent 1, so Labour requires 2 gains to take overall control and the Tories require 8 gains.
The concern for Labour is that UKIP's previously strong vote could collapse towards the Tories, a pattern that we saw in the local parliamentary seats between 2015 and 2017, when Corbynsceptic MP for Dudley North Ian Austin held on for Labour by only 22 votes after a 5.5 per cent swing to the Tories. UKIP are defending all their 7 seats among the third of seats up for election this year, and are likely to lose them all.
Newcastle-under-Lyme. Newcastle-under-Lyme is another West Midlands area that provided a cliff-hanger in the 2017 general election, with Paul Farrelly MP only holding on for Labour by 30 votes. Unlike perennially marginal Dudley, Newcastle-under-Lyme has had a Labour MP since 1919, but has been trending against Labour like neighbouring Stoke-on-Trent. Again it is a heavily Leave area, voting for Brexit by 63 per cent.
Sitting to the west of Stoke in the Potteries, Newcastle-under-Lyme is a two-tier borough council with services such as education and social services provided by Staffordshire County Council. The council is hung but the Tories took control with independent support in December. There are currently 25 Labour councillors, 24 Tories, 3 Lib Dems and 8 Independents. The unpredictability of the result is increased by there being boundary changes across the borough, which mean that every seat is up for election at once, and the number of councillors has been reduced from 60 to 44.
Plymouth. Plymouth City Council is a unitary council and swings back and forth between Labour and Tory control. It's now a completely binary fight, with 30 Tories holding control against 27 Labour councillors, despite the fact that in the '80s one of the city's MPs was SDP Leader Dr David Owen. The Tory lead over Labour comes from the defection of 3 councillors elected as UKIP. One third of the seats are up for election, and Labour needs only two gains to take back control.
The wards Labour could most easily gain are Budshead (Tory majority over Labour of 131 in 2014), Ham (UKIP majority of 52), and Moor View (UKIP majority of 159). The local economy is dominated by the presence of the Royal Navy and future MoD spending plans, and the two of the local parliamentary seats are hard fought: Plymouth Moor View was Labour until 2015 but now has a Tory majority of 5,012, Plymouth Sutton & Devonport was gained for Labour by Luke Pollard on a dramatic 7.2 per cent swing in 2017.
Swindon. Swindon's local economy could be impacted by Brexit as a major employer is the local Honda car plant and associated automotive supply chain businesses. Both local parliamentary constituencies are target marginals that were Labour-held until 2010. North Swindon has a Tory majority of 8,335 and South Swindon one of 2,464. A unitary council since the 1990s, Swindon Borough Council is Tory-controlled and has 30 Tory councillors, 27 Labour and 2 Lib Dems.
Labour needs to gain just three seats to take control, and one third of seats are up for election. Swindon is trialling the use of voter ID being required at polling stations, along with four other councils in England, which is controversial and may reduce turnout.
Labour needs to gain any three of the following five Tory seats to get a majority: Haydon Wick (Tory majority 190 in 2014), Shaw (Tory majority 260), Covingham and Dorcan (Tory majority 263), Lydiard & Freshbrook (Tory majority 265), St Margaret & South Marston (Tory majority 312).
More from LabourList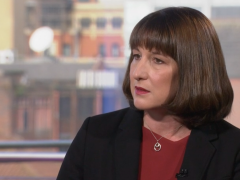 News
Rachel Reeves has argued that banning emergency service workers from going on strike is the "wrong solution to…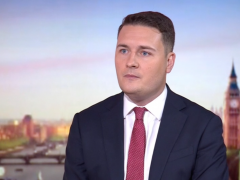 News
Wes Streeting has pledged to maintain key standards for patients and argued that targets are "vital" to ensure…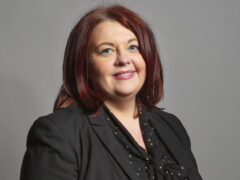 Comment
"We've had 12 years of a Conservative government who, quite frankly, are failing the people of this country…