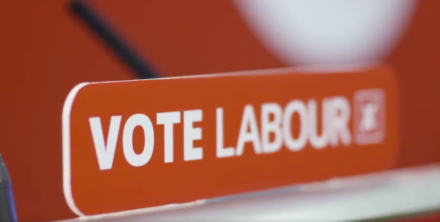 A month ago I wrote up my annual set of benchmarks for the local council elections. With the results in, how did Labour do?
I said "we shouldn't expect massive changes in the number of councils Labour controls". This was accurate, as in net terms Labour ended the night exactly where it started, gaining control of Kirklees, Plymouth and Tower Hamlets, but losing control of Derby, Nuneaton & Bedworth and Redditch.
In London, Labour gained control of Tower Hamlets following the earlier unravelling of Independent Mayor Lutfur Rahman's administration, but fell short everywhere else. In the other target councils, Labour lost five seats in Barnet due to the antisemitism scandal and was also left with a net loss of two seats in Hillingdon. It advanced by an impressive seven seats in Wandsworth but only by three in Westminster, despite a big jump in vote share, and by only one in Bexley.
In the metropolitan boroughs, the key targets were Calderdale, Dudley, Kirklees, Trafford and Walsall. Labour gained two seats to take control of Kirklees in West Yorkshire. In Trafford, Labour gained four seats and the council moved from Tory to no overall control (NOC). Calderdale stayed hung with just one Labour gain, Dudley saw a single Labour gain from UKIP cancelled out by a Tory gain from Labour while six Tory gains from UKIP meant the council stayed hung. In Walsall, Labour's loss of a parliamentary seat was followed up by the loss of two council seats.
Target district councils were Amber Valley, Carlisle, Worcester and Newcastle-under-Lyme. Labour lost two seats in Amber Valley, one in Carlisle, a notional three in Newcastle-Under-Lyme (boundary changes mean a direct comparison there with previous results is not possible) and one in Worcester.
Target unitary councils were Milton Keynes, North East Lincolnshire, Plymouth and Swindon. Plymouth was gained directly from the Tories with four seats gained, but Labour lost a seat in Milton Keynes, and made just one gain in each of North East Lincolnshire and Swindon.
I had suggested Derby could be lost but didn't spot that we would also lose control of two other Midlands councils, Nuneaton & Bedworth and Redditch.
Labour's national projected vote share is estimated at 35 per cent by the BBC. This is a notional figure, taking into account the many parts of the UK that did not have elections on Thursday. That's up a chunky four per cent from the equivalent elections in 2014, and also better than the 2013, 2015 and 2016 and 2017 results, but not as good as the 37 per cent Ed Miliband got in 2011 or the 39 per cent he got in 2012 – neither of which were strong enough to be the basis for a subsequent general election victory.
The number of Labour councillors (including all the thousands of councillors not up for election) is now 6,468. It was 7,098 when these seats were last contested four years ago, which was the peak year in the last decade – i.e. the losses in the intervening three years have not been replaced by the gains we made on Thursday. Previous cycles tell us that over the lifetime of this parliament, we need to get to over 8,000 if we are going to win a general election.
Labour made 77 net gains in terms of councillor numbers. That's better than losing seats like we did in 2015, 2016 and 2017, but it's a very low number of gains compared to previous equivalent years in the cycle such as 2014 (256 gains) and 2010 (372 gains). Outside London we actually had a net loss of councillors, so all the net gains were thanks to London – in fact, 40 of the 77 gains came in just three councils (Redbridge, Tower Hamlets and Wandsworth). This is extraordinary given that the 2014 results in London were already excellent, and the claim that the London (not national) results are the best since 1971 seems correct in terms of seats – unfortunately nationally it's only our best result since 2012 or 2014 (depending on whether you look at vote share or seats). We ended up with only just over a third of the 200 gains I suggested were possible or were predicted by the academics Rawlings and Thrasher.
Given the net zero movement in council control, we are stuck on 107 councils controlled, which is down on the 120 recent peak under Ed Miliband in 2014 or the 114 we had as recently as 2016.
In terms of what this tells us for parliamentary seats, almost all the target councils listed at the start of this piece cover parliamentary marginal seats, so the general lack of progress or indeed movement backwards should be very concerning. It should to be taken alongside the BBC projection of 283 MPs for Labour: 21 up on 2017, but a long way short of the 326 needed to form a majority government.
One pleasing aspect of the results was the continued boost for Labour in previously unwinnable South Coast seats where there is dramatic demographic change – four seats gained in Adur (West Sussex), four in Worthing, four in Portsmouth where we gained an MP last year. There were also good results in Norfolk – five gains from the Greens in Norwich and four from UKIP in Great Yarmouth, and more limited gains in the tricky Essex authorities of Basildon, Southend-on-Sea and Thurrock.
Overall the picture is a continued deepening of the patterns seen in the 2017 general election. Very strong Labour performances in London, university towns and areas in the South that are becoming more like London due to population shifts out of the capital. A rather disappointing performance in Leave-voting middle-sized towns and post-industrial areas in the Midlands and North, as the UKIP vote seems to have unwound to the Tories but not us and the Lib Dems are making a limited recovery of territory they held in big cities prior to the coalition (despite their position on Brexit). Unfortunately we can't win a general election without winning in areas like Amber Valley, Nuneaton, Redditch and Worcester.
More from LabourList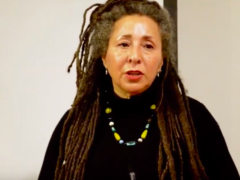 News
Jackie Walker's disciplinary hearing begins today. Over two days, a panel of three members from Labour's national constitutional…
Daily email
Has the House of Commons has finally come to the end of its tether and taken control of…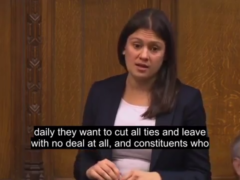 Video
Speaking in the Brexit debate on Monday, Lisa Nandy told the Commons that she had seen a "hardening"…