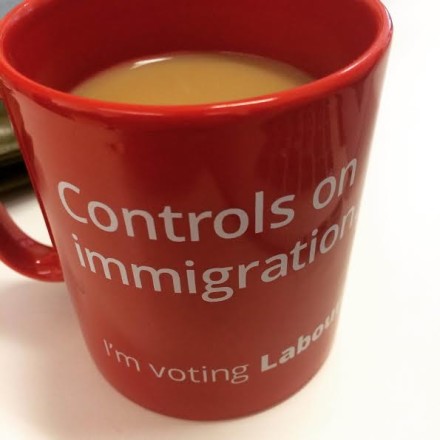 If there is one topic more than any other that British frontbench politicians have been dangerously disappointing on, it's immigration. For years they have made platitudinous statements about migrants' contribution to Britain before keenly publicising that they understand peoples' "legitimate concerns", and they have the restrictive policies to prove it. They knew the realities of a system that produced the Windrush scandal years before this ever made the news. But they chose to do nothing about it.
Labour might begin to challenge that trend. That's the message of Diane Abbott's speech on immigration yesterday, the second in a series of talks on the subject she'll be giving. Responding to the Windrush affair, the Shadow Home Secretary offered not just outrage but concrete plans. Labour will end the hostile environment that turns nurses, teacher and landlords into border guards and makes people destitute and too scared to seek medical treatment. They will end indefinite detention – bringing in a 28-day limit – and stop private companies like G4S and Serco from running immigration services. They will close Yarl's Wood and Brook House immigration detention centres, sites of reportedly heinous abuse, and use the estimated £20m a year spent on running them for work on slavery, trafficking and domestic violence.
But we didn't just get to Windrush because of decades of bad policy – this was possible because of a politics of dehumanisation. "I'm one of the first Shadow Home Secretaries to get up here and talk in these terms, and I'm doing it for a reason. If Labour under Jeremy Corbyn cannot begin the process of reframing debate on migration – I'm not necessarily talking about specifics – then I think Jeremy will think he has failed," Abbott said. "We cannot, as a Labour Party, prosecute an immigration policy which is about running scared of the Daily Mail and the Daily Express. We have to own an immigration policy which is based on the facts, and which involves the contribution that migrants make to the economy." Dismissed as a "swarm" or reduced down to their economic contribution, the way Britain talk about people who migrate to the UK needs to be fundamentally transformed.
Abbott's speech was a reminder of just how much has changed in the Labour Party since Jeremy Corbyn was elected leader and how the realms of the possible have shifted. The detention centres they have promised to close were opened under New Labour; the debate they want to change, in part propped up by Tony Blair and his cabinet. "The Labour Party is under new management, and part of that management is having a very different conversation on migration than we've had in the past decades," Abbott said. Exactly what we've needed a prominent politician to say for decades.
With Windrush, the UK's cruel, dehumanising immigration system has been fleetingly put in the stocks; the intricate forms of pain it inflicts on people because of the country stamped on the front of their passport, exposed. There is an opportunity to do far more – Labour's current proposals should only be the beginning of change if true transformation is going to happen.
If Labour want to close two removal centres, they should be looking at the rest of the UK's sprawling detention estate. They could give people more security by changing the visa system that ties people to their employers or spouses, leaving them vulnerable to exploitation or abuse. And a rejection of the same old narrative on immigration should mean challenging nativist rhetoric on borders. Labour went into the last general election pledging to scrap minimum income fees for spouses but promising no recourse to public funds. That relies on a logic that migrants are here to take from the public purse, can't be trusted and are distinctly different from people born in this country.
Many of us never thought we would see the Labour Party make important steps towards changing what has been a fetid, brutal immigration system in this country. Thanks to tireless campaigning from migrants' rights organisations, and people within the Labour working for a truly left-wing party, change seems possible. Now the job remains to make the end goal truly transformative – and that requires pressure from below.
More from LabourList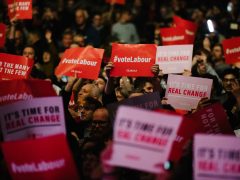 Comment
Labour did not have a good set of May 6th elections, though there were positive results, especially in…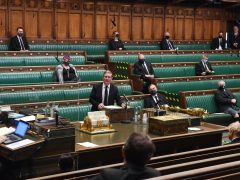 News
Labour leader Keir Starmer has completed his appointments to the main opposition party frontbench today, after announcing the…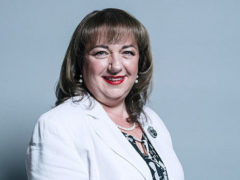 News
Sharon Hodgson has been appointed as Keir Starmer's new parliamentary private secretary, replacing Carolyn Harris who resigned from…