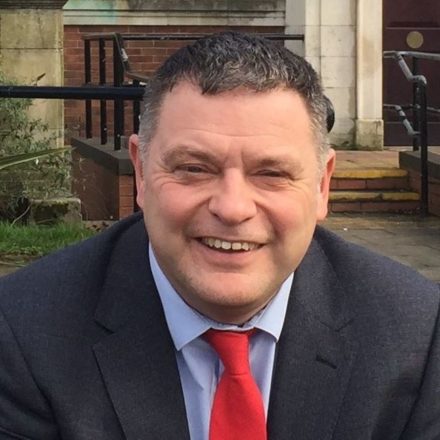 As the first anniversary of my election approaches, I'm naturally reflecting on my experience as an MP so far. I've been surprised by some things, and not by others – but one thing that I'm now even more sure of having spent 12 months in parliament is that, where possible, decisions about our local area are better taken locally. Politicians who are rooted in their communities have a better understanding of what works than mandarins in Whitehall.
I'm not alone in this view – and I'm pleased to say that one like minded parliamentarian is former Treasury minister Lord Jim O'Neill. Earlier this month, he published a keynote report noting the successes thus far of devolution and – most importantly – called on the government to go further and faster on the devolution journey. Crucially, he demands an immediate conclusion of a deal for Cheshire and Warrington, noting the high level of consensus between the local authorities involved, as well as the full support and input of the Local Enterprise Partnership and business.
In identifying it as "one of many steps to decentralisation the Chancellor can deliver in this year's Autumn Budget", Lord O'Neill makes a clear and unambiguous call for Cheshire to quickly be given the powers shared by its Merseyside and Greater Manchester neighbours.
The timescale he outlines is not only welcome, but in my view necessary and deliverable. It's true that there are details to be ironed out, and the Whitehall and Treasury machines move slowly. Few of course know this more than Jim O'Neill himself though, and the level of consensus that already exists is a strong indicator that a deal acceptable to a majority of stakeholders could be struck quickly.
As a (partly!) Cheshire MP, I strongly believe that when it comes to timescale, the primary concern is the consequences of not striking a deal at all. That would leave Cheshire and Warrington even further behind Greater Manchester, Merseyside and now South Yorkshire in the race for power, investment and influence.
Standing still whilst we wait for the perfect opportunity takes us backwards. Unemployment figures published this week show a year-on-year, month-on-month rise in my constituency. It's no surprise that the botched roll out of Universal Credit is considered by many to be a factor in this.
Running parallel with this are other issues that the government has an equally poor on – whether it be skills, jobs, or transport, where access to work is key, their approach is letting Weaver Vale down. Delaying the opportunity to wrest control of these challenges from Whitehall does nothing to help those individuals affected now, and nothing to improve our area's economic prospects and prosperity in the future.
This is something that politicians and power brokers in South Yorkshire have understood. Despite major and high-profile differences on devolution, Dan Jarvis has recognised that it is a journey rather than a fixed destination, and it is necessary to be on board to secure devolution's benefits and make the case for a different approach.
It is worth noting that the differences in Yorkshire are deeper and wider than those currently at play in our area. Having worked on Andy Burnham's campaign in Greater Manchester, I know that when you involve people in considering the future of their area, they respond with enthusiasm and ideas. Andy's manifesto struck a chord and I have every confidence that we could do something just as exciting and inclusive here. What's more, far from being drafted and delivered by unaccountable figures in Whitehall, delivery would be locally accountable.
I've written before about how the Weaver Vale constituency is split between the Halton area, which is already moving forward as part of the Liverpool City Region under mayor Steve Rotheram, with excellent initiatives like cheaper bus travel for young people. By contrast, young people in the Cheshire part of Weaver Vale have no such access to fairly priced transport. Devolution can change that. It may not – indeed, should not – be an exact mirror image of deals elsewhere. But the longer a bespoke deal for Cheshire is delayed, the more stark the divide becomes.
This divide is not just between us and our near neighbours, but in competitive terms too, as other areas of the UK secure powers, voice and influence with a resonance beyond that currently achieved by the outstanding and tireless work of existing champions for the region such as councillors Sam Dixon and Terry O'Neill, leaders of Cheshire West & Chester and Warrington councils, and many of my parliamentary colleagues.
Lord O'Neill's report was suitably timed to coincide with the first anniversary of the election of the first tranche of metro mayors across the UK. At around the same time, I received an answer to a parliamentary question of mine relating to publication of guidance to support the next round of devolution. The answer suggested there is still no fixed date for the delivery of something that was promised in January.
It seems to me that a further wait for guidance is a wait too long. Cheshire and Warrington are ready, and Lord O'Neill's report shows that credible figures in parliament believe this too. With the right support from the government and political will from colleagues, I hope that this time next year we will not only celebrate the further achievements of our existing metro mayors, but also welcome other figureheads to the devolution table too. I call on government to make this a reality.
Mike Amesbury is MP for Weaver Vale.
Value our free and unique service?
LabourList has more readers than ever before - but we need your support. Our dedicated coverage of Labour's policies and personalities, internal debates, selections and elections relies on donations from our readers.
If you can support LabourList's unique and free service then please click here.