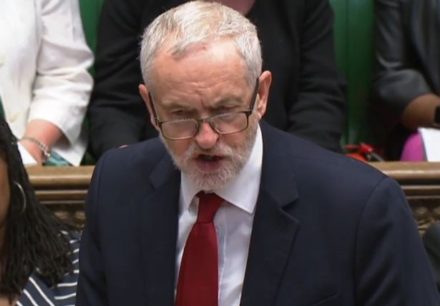 Corbyn is sometimes criticised for sidestepping some of the important questions around Brexit during Prime Minister's Questions, instead opting to attack May on domestic policies – thought of as his comfort zone.
This week's PMQs was different. Blowing wide open the civil war currently raging in the cabinet, Corbyn's first question pinned May down on her preferred "customs partnership" proposal, which Boris Johnson described earlier this week as "crazy".
May dodged the question in typical fashion. In a way reminiscent of her tired "Brexit means Brexit" soundbite, she simply reiterated "we are leaving the European Union".
Corbyn went on to bring up two other heavy hitters from her party: Business Secretary Greg Clark, who said the customs partnership was the only feasible policy on the table, and Father of the House Ken Clarke, who attacked Boris on Newsnight last night, saying he "needs to consider whether he is a minister or a backbencher campaigning for the leadership".
After successfully scoring a few party-political points, Corbyn turned to a series of questions that were unusually substantive for PMQs. It is not often that boring stuff like the legislative timetable is brought up in the most watched event in parliament. Corbyn's questions about when we will we finally see the Customs Bill and the Trade Bill come to the Commons highlighted a key fact about the cabinet infighting over Brexit: it is not only embarrassing for the Prime Minister, but potentially dangerous for the country.
The truth is that MPs on all sides of the House are increasingly alarmed by the way crucial legislation appears to have been kicked into the long grass. Many of Corbyn's most vocal critics and a significant proportion of May's own backbenchers will have been behind Corbyn when he took the Prime Minister to task over her failure to bring forward these crucial pieces of legislation. May knows just as well as Corbyn that if these Bills are not debated and passed before the exit date, the consequences could be disastrous.
May managed to respond to every one of the Labour leader's questions without offering any substantive answers. She did not give any inkling as to when crucial Brexit legislation will be brought forward, and did not even attempt to deny the infighting currently raging in her own cabinet.
Instead, May gave tired stock responses about "a strong economy" and brought into question the employment statistics under the last Labour government. Her final attack on Labour's results in last week's local elections lacked any real teeth given her own party's substandard performance.
More from LabourList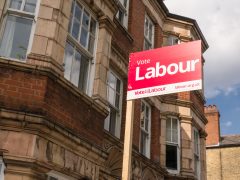 News
Submissions closed at 5pm today for those wanting to respond to the call for evidence put out by…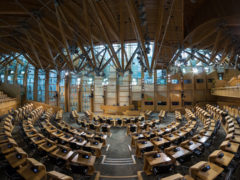 News
Scottish Labour has confirmed that it will be seeking support from other parties and tabling a motion of…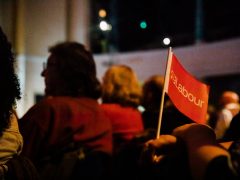 Comment
Sheffield Heeley Labour Party recently held the third of three sessions of an educational programme around antisemitism developed…