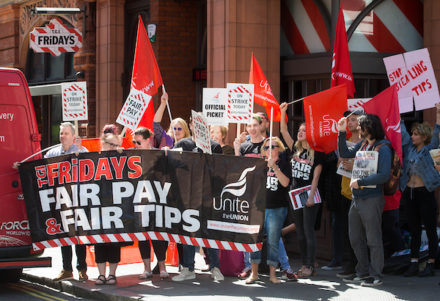 I am a waitress at TGI Fridays, and I work in one of the four restaurants currently on strike over cuts to our tips allocation. Today, workers in Unite have walked out in London, Manchester and Milton Keynes; and we have many more members across the country who have indicated that they want to take action. This follows our first strike last week, which affected two restaurants, and received a lot of support from the public.
In January this year, we were only given two days' notice that the tips we receive from card payments are going to be cut by 40 per cent. The reason given? To accommodate the kitchen team's request of a pay rise by the company. Instead of actually delivering on a pay rise, TGIs has divided the workforce and is subsidising low pay by stealing our tips.
The company is promoting an unfair and unjust tipping system, falsifying their part in the Mirror and Unite Fair Tips charter. As for us? TGIs has refused to hear a collective grievance. We believe this is an unfair loophole the company has adopted to minimise labour costs from their own multi-million pound pockets, and instead take hard-earned money from minimum-waged waiting staff.
This is causing huge financial difficulties For us. Many of us are young mothers and students, and already being paid well below national living wages, both inside and out of London. We have tried to reach out to the head office of the company; we've sent multiple emails and letters. But we've gotten no sufficient response or action to help minimise the financial strain we are going through.
Our union, Unite, has also revealed that kitchen staff wages are lower now than they were four years ago. In 2014, a senior shift, back-of-house leader was paid £9.35 an hour. Today the hourly rate is just £8.40 an hour, with some staff paid as little as £5.90 an hour.
At the restaurant I work at, we even tried to contact the local MP, Tory Mark Field. His response was dismissive and cold: he had no interest in the exploitative practices undertaken by businesses within his constituency. Compare that to his opponent Steven Saxby, Labour's candidate for the Cities of London and Westminster at the next general election, who has joined us on the picket lines and helped raise £120 for our strike fund from the local Labour Party.
We have been incredibly lucky to have received support from MPs including Laura Pidcock, Gill Furniss, Masha De Cordova, Paula Sheriff and Liz Kendall (who even used to work at TGI Fridays, where she lobbied for breaks). Jeremy Corbyn invited a group of us to his office to meet with him and show his support too.
On average we are losing £60 per week – that's almost £250 a month and a staggering £3,000 per year! It is no wonder we have taken it upon ourselves to come together for support with a fire in our belly to fight for what is fair.
Just a few hours ago, one of our store union reps told me that in the last two days he has lost £80, and still has another three shifts to work. Another of my colleagues has just found out that her husband has cancer. She and her nine-year-old daughter are travelling to and from hospital appointments with him and are now in severe financial difficulty.
This and many other horror stories have prompted us to start a GoFundMe campaign so that, as well as our union's strike fund, we are able to instantly help people like her with upfront costs. Any donations to this fund would be greatly appreciated.
It's been heart-warming to see how the TGI Fridays family has come together. We will be striking outside our stores in Covent Garden and Piccadilly today at 1.30-2pm and again at 5.30-7.30pm. People will be bringing their children, friends and families. There will be face painting, balloons, musical instruments and fancy dress. If you can, please come down and support us.
When we all come together as a labour movement, as unionised workers we are stronger. We will be heard and we will make a difference – not only in our company, but across the hospitality industry.
Sallie Baker works at TGI Fridays.
More from LabourList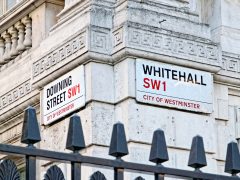 Comment
New governments need to make a splash, to make changes, to make their mark. The first 100 days…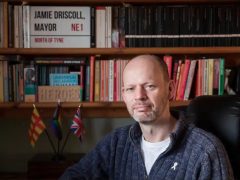 News
The Labour mayor for the North of Tyne region Jamie Driscoll has been blocked by the party from…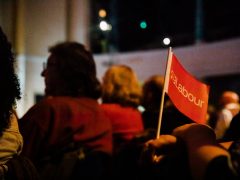 News
Labour Party membership has fallen by almost 170,000 since 2018 and by approximately 19,000 since last summer, despite…