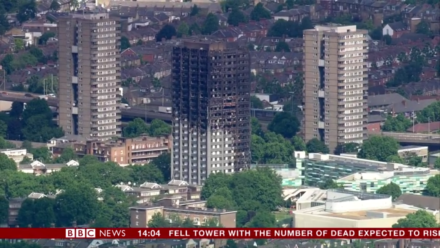 A year ago, the Grenfell Tower fire shocked the nation. Today, we remember the 72 people who lost their lives as a result of that fire. We also remember our duty to do right by them and those who survive them. That means seeing that justice is done and those responsible are held to account. And it means taking all steps necessary so that a fire like Grenfell Tower can never happen again. 
Directly after this national disaster, the Prime Minister pledged that Grenfell residents would have all the help and new homes they needed and that her government would "do whatever it takes to… keep our people safe". 
But one year on, more than half of Grenfell survivors are still stuck in hotel rooms or temporary accommodation; more than 300 other tower blocks around the country have the same Grenfell-style cladding, yet only 10 have had it removed and replaced; and there are more tower blocks in private hands that have still not been tested. Astonishingly, the government still does not even know how many high-rise tower blocks there are in the country.
The truth is ministers have been off the pace and too slow to act at every stage since the fire. The Prime Minister admitted as much to the Evening Standard earlier this week. But more action, not more apologies, is needed now.
On the rehousing of survivors, Grenfell Tower residents feel that they were failed before the fire, and many feel failed since. They were promised permanent new homes within a year, but only 82 of the 209 households have them. On the wider estate around the tower, less than a third of households are in permanent new homes.
Nobody wants to bring up their children in a hotel room. Survivors report defects in many of the new homes that have been offered, which include damp, delayed repairs and different tenancy terms from those for the homes people lost in the tower.
A year on, these problems must now be sorted out and a new deadline set for finding new homes for those who lost everything in the fire. Without government fixing this new time limit, more words of regret from ministers about what has gone wrong in the last 12 months will ring hollow to the still homeless former residents of Grenfell Tower. 
Nationally, it remains the case that 12 months since the fire, only 10 of more than 300 tower blocks with the same Grenfell-type cladding have had it replaced.
Under Labour pressure, the government has at least now promised to fund the costs of this work for social housing tower blocks and, again under pressure, signalled their intention eventually to ban combustible material on the outside of high rise blocks.
However, this must be only the start of a comprehensive overhaul of safety rules and standards that have been found to be so fundamentally flawed in the wake of the Grenfell Tower fire.
Ministers must now accept that sprinklers must be retrofitted in high rise social housing blocks, funded by government, as Labour and fire chiefs have argued. We've protected residents in all new blocks with this safety measure as standard since 2007 – the time is overdue to do the same for those in older blocks.
The government must also make it clear to private tower block owners that it is they, not residents, who have the duty to pay for replacing dangerous cladding, introduce a loan fund to remove any alibi for inaction and strengthen sanctions for those block owners who don't do the work that is needed.
It is by taking these steps that we honour those who died in the Grenfell Tower fire, respect the promises made to survivors, and how we ensure that, when we say "never again", we mean it.
John Healey is shadow housing secretary and MP for Wentworth and Dearne.
More from LabourList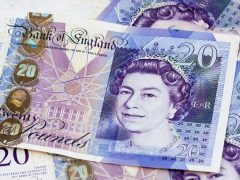 Comment
As the cost-of-living crisis bites, Labour needs long-term structural answers to growing inequality. Basic income provides such an…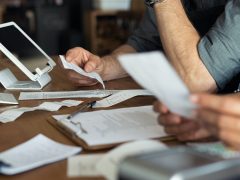 News
Half of 'Red Wall' voters would be more likely to vote Labour in a future general election if…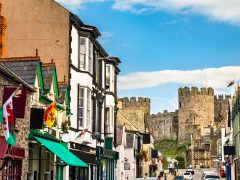 Comment
The headlines are straightforward: Labour gained 68 seats, the Independents gained six seats, the Lib Dems gained ten…