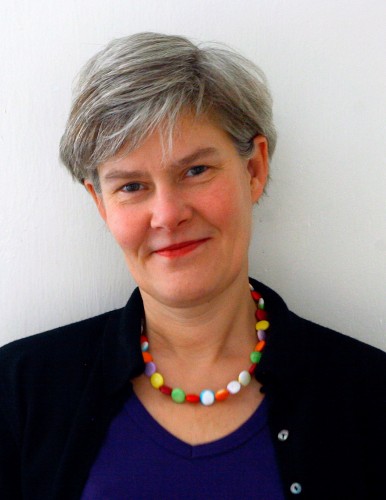 The UK has little to be proud of in our treatment of those who flee persecution at home and come to our country in search of refuge. Despite a fall in the numbers seeking asylum (down by 8% between the second quarters of 2016 and 2017), and the shameful sight of desperate people packed into fragile boats or unsavoury camps, and traumatised children on our television screens, hostile policy and rhetoric have fostered a sceptical public attitude that the UK government is doing little to shift.
Instead, policy gets harsher. The UK already has the worst record in Europe for locking up people indefinitely in poor conditions, even though they have committed no crime. Ministers continue to resist attempts to reunite families in the face of cross-party support for Angus McNeil MP's recent private member's bill. Applications for asylum in the UK cannot be accepted from those outside the country, and as we anticipate our departure from the EU, our government looks set to opt out of attempts to modernise the Dublin rules.
It's hardly surprising, given the hostile reception on offer, that the UK is far from being the top destination for asylum seekers, with Germany and Sweden having greater numbers of asylum applications, while countries such as Turkey, Jordan and Lebanon receive greater numbers of refugees. Despite some welcome initiatives (I'm especially proud of the churches in my constituency who are eagerly participating in the government's community sponsorship scheme, supporting Syrian families to live safely among us), our approach to asylum-seekers remains punitive and cruel.
It's also costly: long delays in processing claims leave people in limbo, sometimes for years, during which time they receive National Asylum Support Service (NASS) support. Even despite the meanness of the support offered, this alone costs the public purse between £70 and £100m annually, not to mention the cost of poor mental and physical health, the impact on children's education and wellbeing, and the wider costs to the community from tensions with members of the settled community that can arise. Yet it's our failure to run an efficient and decisive administrative system that racks up these costs to the taxpayer, while we waste the potential contribution of asylum seekers (some of the most resourceful and highly qualified people I've ever met), who are prohibited from fulfilling a proper role in the society  in which many will spend years.
The stupidity of this position has not gone unnoticed among either campaigners or policy makers. Voices are being raised increasingly loudly calling for one obvious policy change that would both encourage asylum seekers' integration and cut costs for the taxpayer: allow asylum seekers who've waited over a certain period for a decision, but are still without certainty about their status, the opportunity to take paid work.
Work is beneficial both for the individual and for society. For a start, it is a source of tax revenue, helping to offset the cost of asylum support. It helps contribute to community integration, enabling individuals to meet workmates, contribute, and be seen as productive members of society. It offers a route out of poverty and confers self-esteem.
But today, the UK's harsh system not only prevents asylum seekers from working in paid employment for at least 12 months after their asylum claim, but even more absurdly, permission to work even after 12 months is given if, and only if, it is to fill a shortage vacancy. This is defined so tightly, focusing on specialist trades and professions (such as geochemist technical services manager in the decommissioning and waste areas of the nuclear industry, or neurophysiology healthcare scientist), as to exclude almost all asylum seekers from working at all. Meanwhile, self-employment is prohibited, and an asylum seeker is not allowed to set up their own business – yet many bring exactly the skills and qualities that would enable such businesses to thrive.
Of course, it's important that so-called 'pull factors' are managed, but a review by Warwick University showed that not one research study since 1997 has found a long-term correlation between labour market access and destination choice. Furthermore, there is no clear correlation between countries that allow asylum seekers access to the labour market and more asylum applicants.
There are of course also administrative requirements that mean it wouldn't be practicable or right to grant all asylum-seekers the right to work from day one. But where individuals are eventually granted refugee status, can't be returned, or if complex cases take many months to resolve, having the paperwork in place early will allow for seamless continuing support as those individuals' status is extended or confirmed. In any event, the length of time to wait must never be arbitrary, and nor should it degrade or drive individuals into unnecessary destitution.
A sensible proposal therefore must be to allow asylum-seekers who've waited for a decision on their case beyond the Home Office target of six months to seek paid work. Of course, this isn't a new idea. Charities and NGOs working with and supporting asylum seekers have been arguing for this change for years. But more people, from across the political spectrum, are now speaking up. Right-leaning think-tank Bright Blue recently recommended that if their case is still unresolved after six months, asylum applicants should be able to work legally in the UK.
As we cope with Brexit, Windrush and increasing global pressure for effective policies, the time is ripe to make the case that it's economically necessary, politically possible and morally imperative to take radical and bold action to show that our immigration system can and will be just, sensible and fair. In that context, allowing asylum seekers unrestricted access to the labour market after they have been waiting six months for a decision should now be a key policy priority. It would reduce the cost of supporting asylum seekers to the public purse. It would enhance personal growth and civic integration. And it would enable us to meet our obligations as part of the international community, taking a small but essential step forward in being the kind of welcoming, inclusive and fair country that we should surely aspire to be.
Kate Green is the Labour MP for Stretford and Urmston.
More from LabourList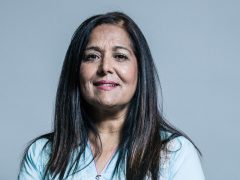 Comment
Boris Johnson's Conservative Party won a mandate to 'level up' the UK at the 2019 general election. The…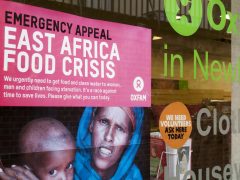 Comment
Someone in East Africa dies of hunger every 48 seconds. This is the result of the imperfect storm…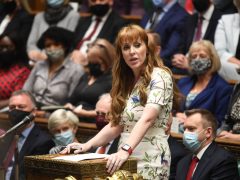 News
Angela Rayner has accused Boris Johnson of "watering down the rules to save his own skin" after the…