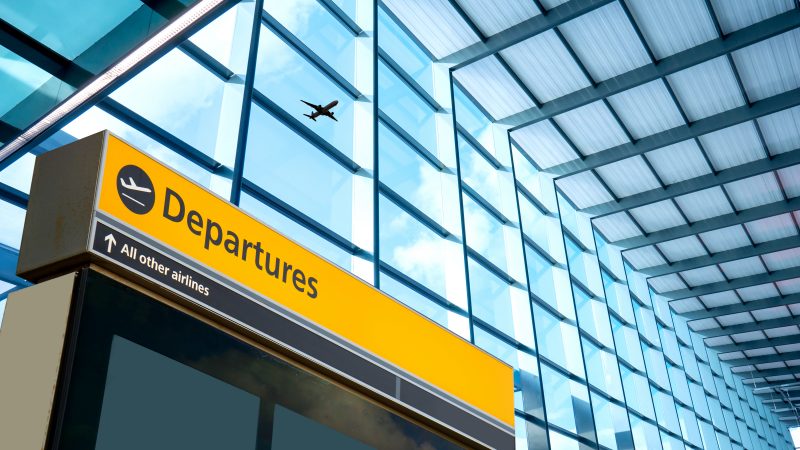 The House of Commons voted overwhelmingly for Heathrow Airport expansion last night, after Jeremy Corbyn gave Labour MPs a free vote, while the Tories were whipped in favour of the third runway.
The proposal passed by 415 votes to 119, with a majority of 296. Although the Labour Party said the government's plans failed the four tests set by the Opposition, most Labour MPs voted in favour, with 119 for and 94 against.
Eight Tories rebelled, including London constituency MPs Justine Greening, Theresa Villiers, Zac Goldsmith, Bob Blackman, Matthew Offord and Greg Hands. It is thought that any Conservative looking to run for London mayoral candidacy will have voted against.
Boris Johnson and Philip Hammond, both of whom have opposed a third runway in the past, were absent. Johnson's CLP, Uxbridge Labour, went looking for their MP in Westminster but unfortunately couldn't find him on the parliamentary estate, the Foreign Office or Downing Street.
MISSING PERSON CALL OUT @BorisJohnson

We went looking for our local MP in Westminster today – here's how we got on!#HeathrowExpansion #Heathrow #No3rdRunway #NoThirdRunway pic.twitter.com/SaI31MU3co

— Uxbridge Labour (@UxbridgeLabour) June 25, 2018
Labour MPs for expansion:
Ali, Rushanara
Ashworth, Jonathan
Bailey, Adrian
Barron, Sir Kevin
Berger, Luciana
Betts, Clive
Blackman-Woods, Dr Roberta
Brabin, Tracy
Bradshaw, Ben
Brennan, Kevin
Brown, Nicholas
Bryant, Chris
Campbell, Alan
Champion, Sarah
Chapman, Jenny
Coffey, Ann
Cooper, Rosie
Cooper, Yvette
Coyle, Neil
Crausby, Sir David
Cummins, Judith
Cunningham, Alex
Dakin, Nic
Dhesi, Tanmanjeet Singh
Eagle, Angela
Eagle, Maria
Elliott, Julie
Ellman, Dame Louise
Elmore, Chris
Esterson, Bill
Farrelly, Paul
Fitzpatrick, Jim
Flint, Caroline
Fovargue, Yvonne
Foxcroft, Vicky
Gaffney, Hugh
Gapes, Mike
Glindon, Mary
Green, Kate
Hanson, David
Harman, Ms Harriet
Harris, Carolyn
Healey, John
Hill, Mike
Hillier, Meg
Hodge, Dame Margaret
Hodgson, Sharon
Howarth, George
Jarvis, Dan
Johnson, Diana
Jones, Gerald
Jones, Graham P.
Jones, Kevan
Kane, Mike
Kendall, Liz
Khan, Afzal
Kinnock, Stephen
Kyle, Peter
Lammy, David
Lavery, Ian
Leslie, Chris
Lewell-Buck, Emma
Lucas, Ian C.
Lynch, Holly
Madders, Justin
Mahmood, Khalid
Malhotra, Seema
Mann, John
Matheson, Christian
McDonagh, Siobhain
McFadden, Pat
McGinn, Conor
McGovern, Alison
McInnes, Liz
McKinnell, Catherine
McMahon, Jim
McMorrin, Anna
Moon, Madeleine
Morden, Jessica
Norris, Alex
Onn, Melanie
Onwurah, Chi
Peacock, Stephanie
Perkins, Toby
Phillips, Jess
Phillipson, Bridget
Platt, Jo
Pollard, Luke
Pound, Stephen
Powell, Lucy
Rashid, Faisal
Rayner, Angela
Rees, Christina
Reeves, Rachel
Reynolds, Jonathan
Ruane, Chris
Ryan, Joan
Sharma, Virendra
Sheerman, Barry
Sherriff, Paula
Shuker, Gavin
Smeeth, Ruth
Smith, Jeff
Smith, Laura
Smith, Nick
Smith, Owen
Smyth, Karin
Snell, Gareth
Spellar, John
Stevens, Jo
Streeting, Wes
Stringer, Graham
Tami, Mark
Thomas, Gareth
Thomas-Symonds, Nick
Timms, Stephen
Turley, Anna
Twist, Liz
Wilson, Phil
Labour MPs against expansion:
Abbott, Diane
Abrahams, Debbie
Allin-Khan, Dr Rosena
Amesbury, Mike
Austin, Ian
Beckett, Margaret
Benn, Hilary
Blomfield, Paul
Brown, Lyn
Buck, Ms Karen
Burgon, Richard
Butler, Dawn
Byrne, Liam
Cadbury, Ruth
Carden, Dan
Clwyd, Ann
Cooper, Julie
Corbyn, Jeremy
Cruddas, Jon
Cryer, John
Cunningham, Jim
Daby, Janet
Davies, Geraint
De Cordova, Marsha
Debbonaire, Thangam
Dent Coad, Emma
Dodds, Anneliese
Doughty, Stephen
Dowd, Peter
Drew, Dr David
Duffield, Rosie
Efford, Clive
Evans, Chris
Frith, James
Gardiner, Barry
Gill, Preet Kaur
Godsiff, Roger
Goodman, Helen
Greenwood, Lilian
Greenwood, Margaret
Griffith, Nia
Grogan, John
Hamilton, Fabian
Hardy, Emma
Hayes, Helen
Hayman, Sue
Huq, Dr Rupa
Hussain, Imran
Jones, Darren
Jones, Sarah
Keeley, Barbara
Killen, Ged
Laird, Lesley
Lee, Karen
Lewis, Clive
Lloyd, Tony
Marsden, Gordon
Martin, Sandy
Maskell, Rachael
McDonald, Andy
McDonnell, John
Mearns, Ian
Miliband, Edward
Morgan, Stephen
Morris, Grahame
Nandy, Lisa
Onasanya, Fiona
Osamor, Kate
Pearce, Teresa
Pennycook, Matthew
Pidcock, Laura
Qureshi, Yasmin
Reed, Steve
Reeves, Ellie
Reynolds, Emma
Rimmer, Ms Marie
Rodda, Matt
Rowley, Danielle
Skinner, Dennis
Slaughter, Andy
Sobel, Alex
Starmer, Keir
Sweeney, Paul
Thornberry, Emily
Turner, Karl
Vaz, Valerie
Walker, Thelma
Watson, Tom
West, Catherine
Western, Matt
Whitehead, Dr Alan
Williamson, Chris
Yasin, Mohammad
Zeichner, Daniel
More from LabourList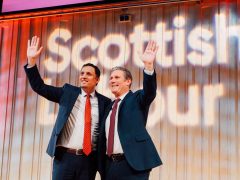 Daily email
Rutherglen: Will Labour win – and would it really signal Scottish revival? Starmer is hitting the campaign trail…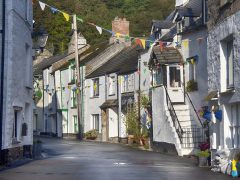 Comment
Labour has promised a 'Take Back Control Bill' in the first King's Speech. Aimed at England, it must…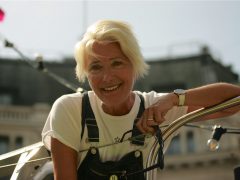 News
Almost 100 climate activists, experts and campaigners from around the world have written to Labour leader Keir Starmer,…